Love, as they say, has no limits. Nor does it have any height restrictions.
The Guinness World Records organization has just revealed the world's tallest couple. With a combined height of nearly 13 feet and 11 inches, Sun Mingming of China and his wife Xu Yan have been certified as the world's tallest couple by the international franchise for its 2016 edition book.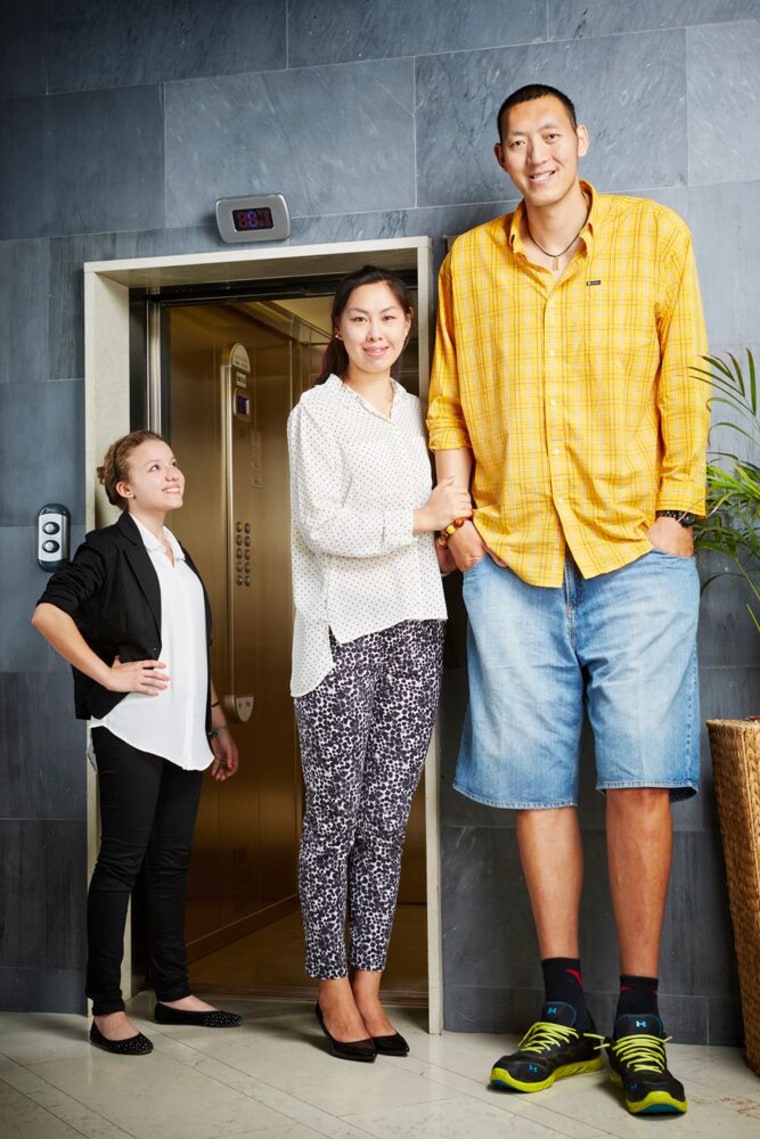 At 7-feet, 9-inches tall, Sun easily towers over everyone else in the room. Xu stands just shy of 6-feet, 2-inches tall. (And we know you're wondering about Yao Ming: For the record, the former NBA center for the Houston Rockets and China's most famous tall person, is 7-feet, 6-inches tall.)
In a video released by Guinness World Records at its headquarters in London, the two lovebirds can be seen doting on each other and expressing mutual affection under the glare of cameras and curious crowds.
The couple married two years ago in Beijing, and both — not surprisingly — are athletes. Sun, 33 years old, plays basketball, while his 29-year-old wife is a handball player.
The two offered their recipe for a trusting and happy marriage, telling the records-keeping group: "No one is perfect, therefore you need to support one another on a daily basis."