Using a drone and some mistletoe, two artists have been delivering love from above in San Francisco this holiday season. 

George Zisiadis and Mustafa Khan have decorated a flying drone with tinsel and mistletoe, flying it over unsuspecting couples in San Francisco's Union Square and encouraging them to observe the tradition and kiss under the mistletoe.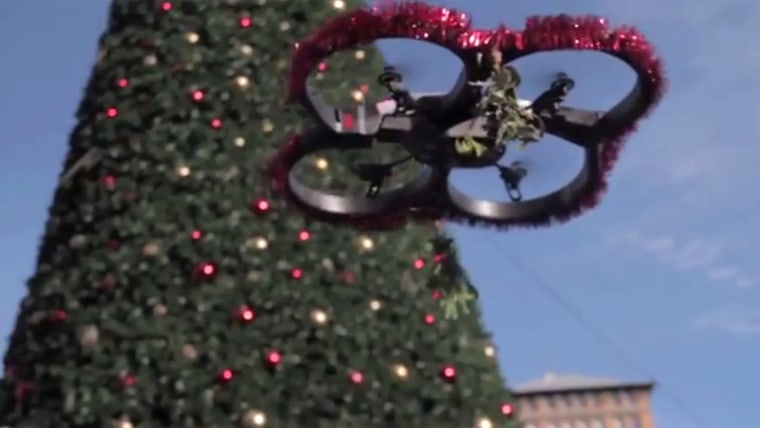 In a video posted on YouTube by Zisiadis on Tuesday, the drone entices couples of all ages to smooch under the mistletoe, including one couple who even wave the drone over to get their kiss. The video is set to a soundtrack of the 1941 version of "Meet Me Under the Mistletoe" by Dick Robertson. 

"All my work is about playfully re-imagining the world around us," Zisiadis told the website The Bold Italic. "Drones have been causing all sorts of paranoia lately and I wanted to reframe them from being something scary and ominous to being fun and human. It's not about the technology, it's about how we use it."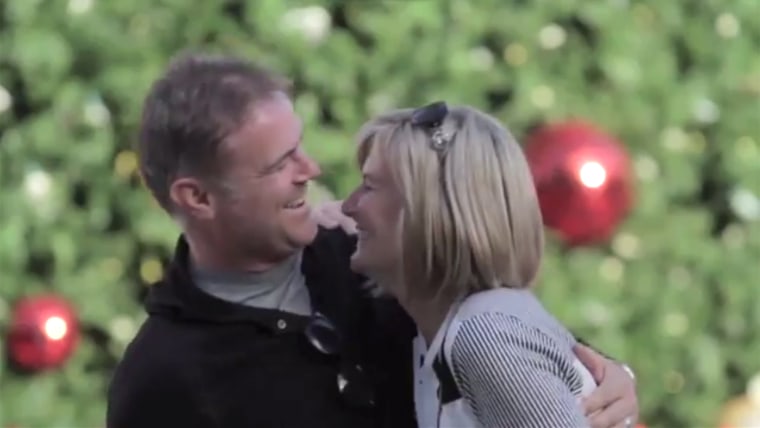 The "mistletoe drone" is the latest creation by Zisiadis, an interactive artist who has previously done projects in San Francisco like "The Funk Truck,'' in which a live band played funk music on the flatbed of a truck that traveled around the city. 
Other projects include "Balloonacy," in which 2,000 people frolicked and danced amid thousands of light-emitting, motion-sensitive balloons in a pitch-black room, and "Pulse of the City," an interactive art installation that turned people's heartbeats into music.