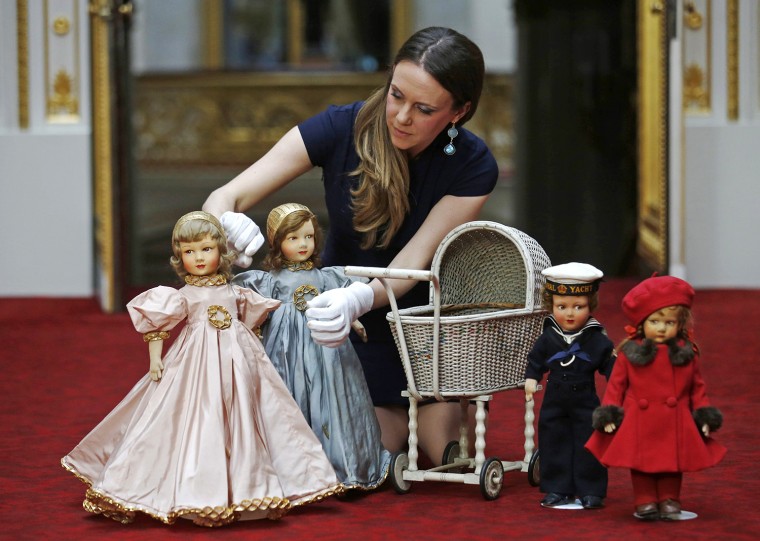 A wicker pram, a pink bunny-themed tea set, Parisian figurines and other toys from Queen Elizabeth's childhood form the centerpiece of a London exhibit that will give visitors this summer an idea of what it's like to grow up as royalty.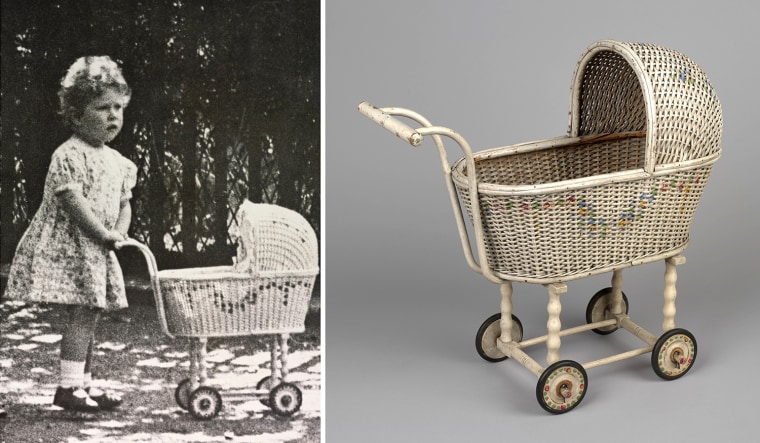 The queen's toys will be just a part of the Royal Childhood exhibition opening at Buckingham Palace on July 26 and running through Sept. 28.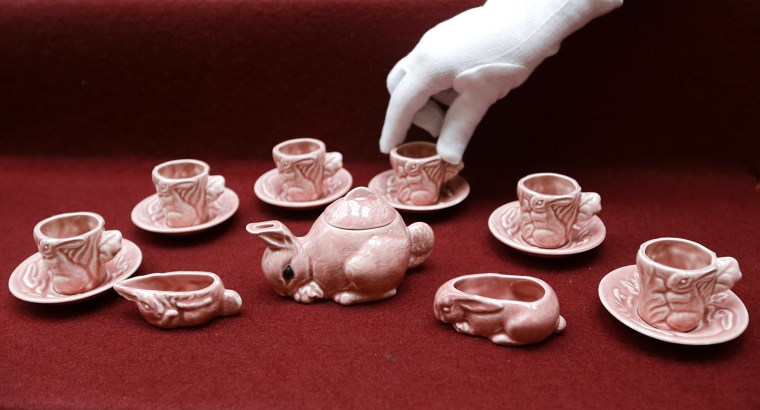 Childhood toys, outfits and other items featured in the exhibit were gathered from the Royal Collection, the Royal Archives and the private collections of the royal family.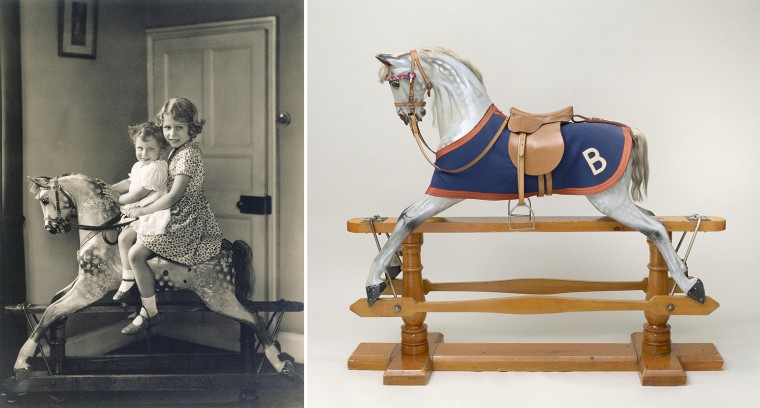 Together, the items span more than 250 years and will include several pieces used by the newest member of the monarch's immediate family, Prince George.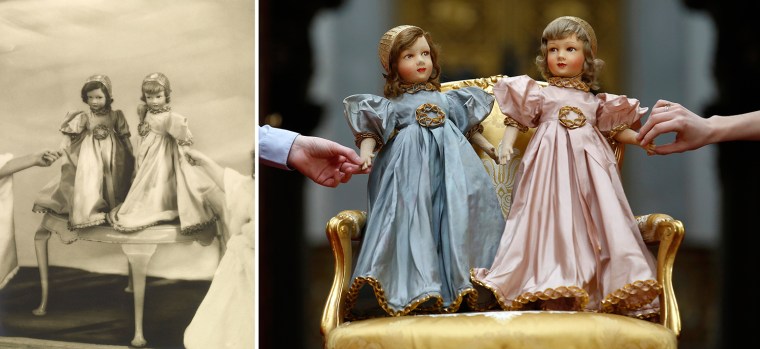 For example, the silver-gilt Lily Font used in the infant's baptism last October — and originally commissioned by Queen Victoria for her daughter's 1841 christening — will be on display as part of the exhibit.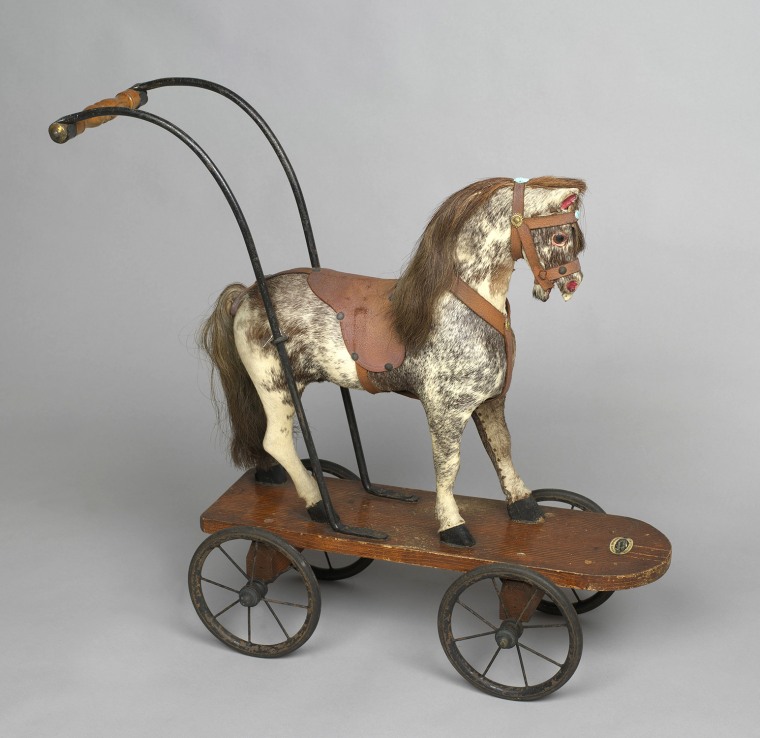 The exhibit will also include previously unseen photographs and film footage of royal family members.