Hanky alert! Even if you're not typically the teary type, we recommend preparing yourself. The following video is sure to leave you with something in your eye.
Last January, NASCAR driver Brian Scott married the love of his life, Whitney Kay. But when it came time to swap vows, Scott wanted to make sure everyone in attendance knew that Kay wasn't the only love of his life.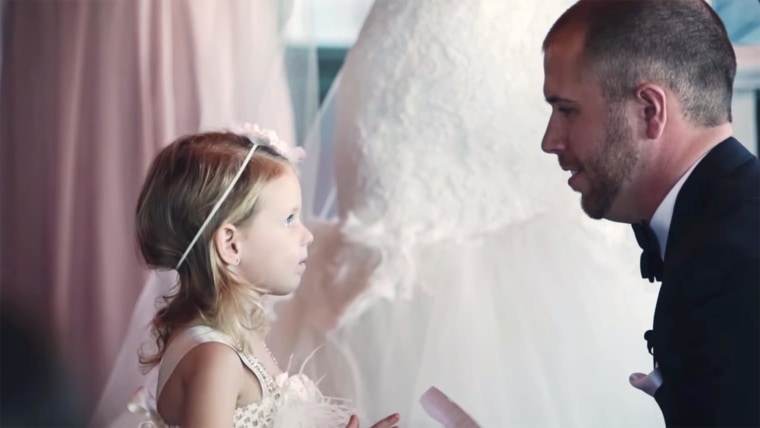 After he vowed to always be there for his bride, he turned to her daughter, Brielle, and made a public commitment to her, too.
"I promise to always hold your hand and skip with you down the street and bring comfort to your life," he said. "I vow to make you say your prayers before you eat. I promise to read you stories at night and to always tuck you in real tight. I vow to show you how a man should treat a woman in my relationship with your mother."
And as guests looked on and cried, Scott added, "Above all else, I vow to protect you, care for you and love you forever."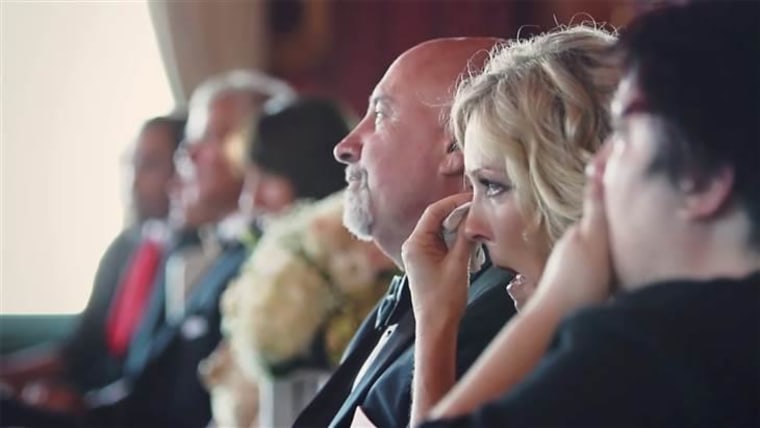 That touching moment was just the beginning for the family of three.
As the months went by, Scott continued to bond with Brielle.
By November, they were a family of four.
Congratulations to them all!
Follow Ree Hines on Google+.