On what would have been Lauren Reynolds' wedding day, Nov. 8 2014, about three dozen friends and family members gathered to honor her fiancé, Tristin Woods, who was killed in a car accident less than a month earlier at 17.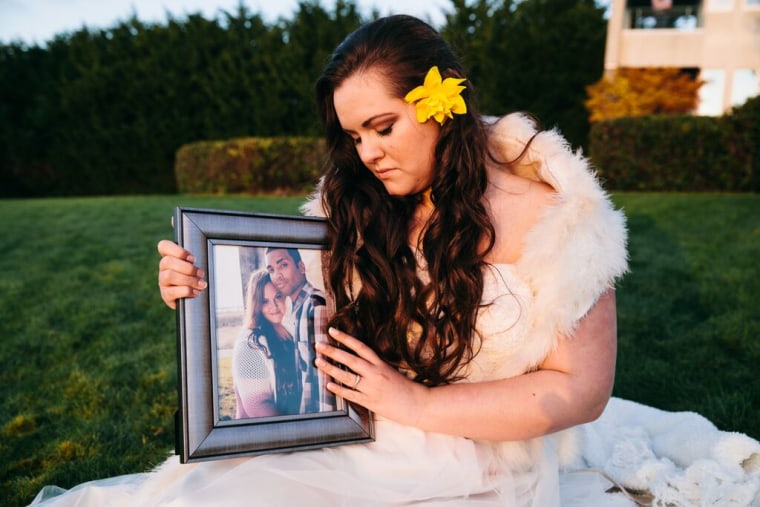 On that day, Lauren, a dialysis technician, set out food that had been preordered for the wedding at Dash Point State Park, a favorite spot for the couple in her hometown of Federal Way, Washington.
RELATED: 'Where You Left Me': 9/11 widow regains ability to love
Over wedding cake, Lauren, 19, asked friends Stephanie Jarstad and Emily Sutton, about what she should do with the dress, when Jarstad, a wedding photographer, suggested a photo shoot.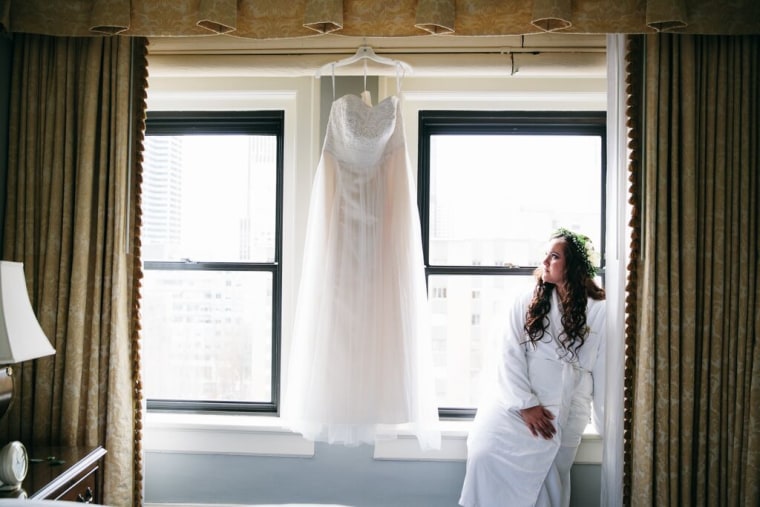 RELATED: Mom's memory lives on in sweet dad, daughter photos
"I've never done anything like this before, but we wanted to do something to bring her closure, since it was so unexpected, and it just blossomed into this," Jarstad told TODAY.com.
So this past March, Lauren's mother, Jamae, and a makeup artist friend drove to Seattle to meet up with Lauren and her two friends.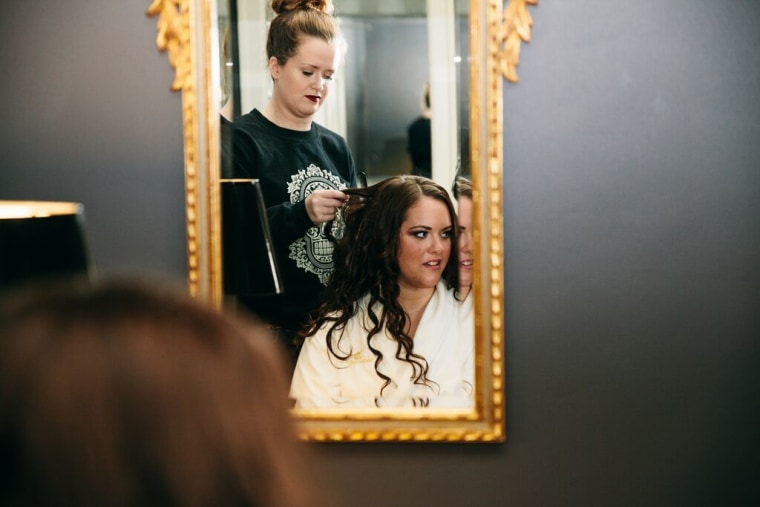 They were disappointed to wake up to a gloomy day with rain pouring down, but by the time her hair and makeup were finished, the sun came out.
"I knew it was a sign from Tristin," Lauren told TODAY.com. "He would've felt extremely honored and would be happy to know I still got to wear the dress and feel beautiful in it."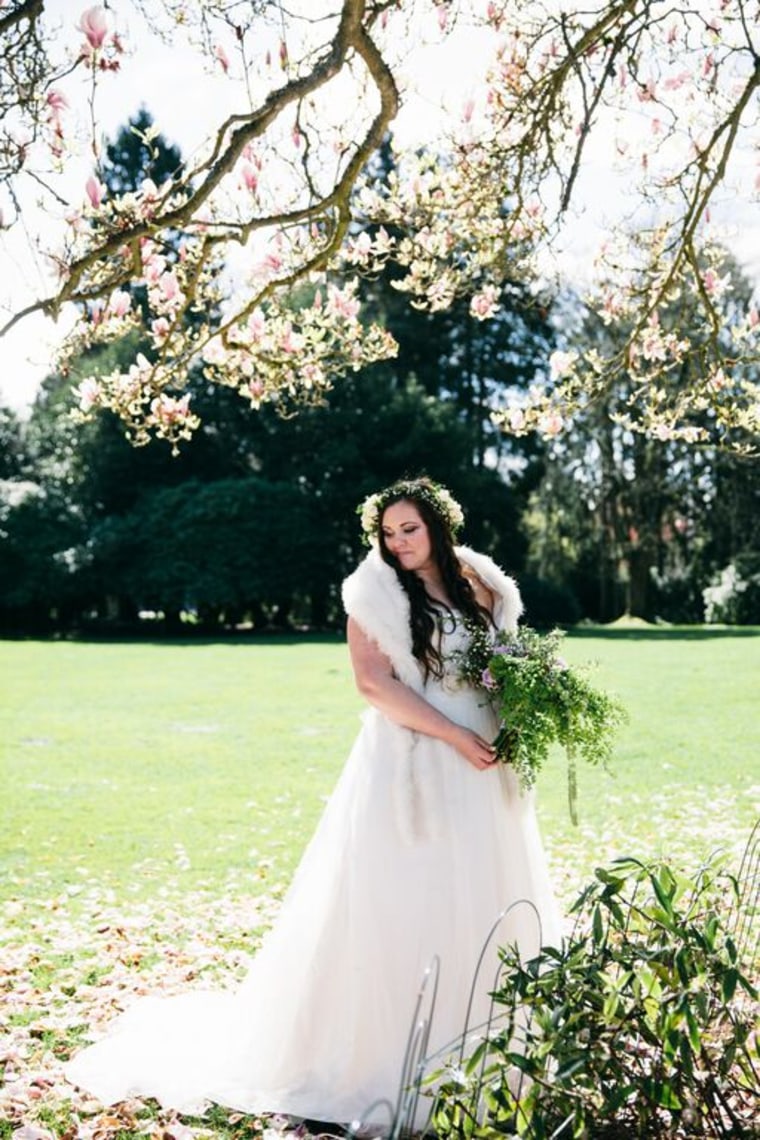 Lauren's favorite photos are the ones taken in the water because they remind her how free and peaceful she felt that day.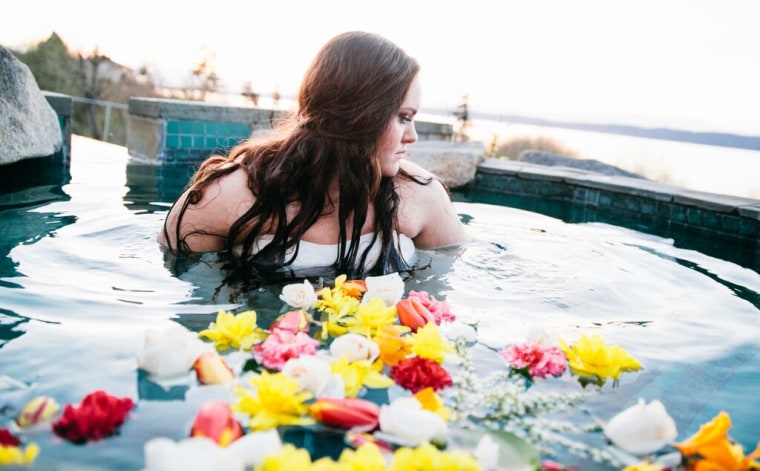 "It was definitely a bittersweet day, but it was nice to just be able to relax and be surrounded by people I love and who love me," Reynolds said. "We took all the photos we could until there was no more light."
A year after his death, Lauren said she still misses Tristin every day.
But she takes comfort in the photos, which she will cherish forever.