Becoming a member of the U.S. Army Special Forces — often called the Green Berets — takes incredible strength, dedication and commitment. Sgt. 1st Class Nate Weber decided to take this military intelligence, apply it to a competitive sport and earned himself a spot on the U.S. Olympic bobsled team.
Weber, a bobsledder from Colorado, prepared to compete while he was deployed in Africa and Afghanistan.
"Training for the Olympics is definitely harder than basic training just because here there's no one to tell you to do it," Weber told NBC's Hans Nichols.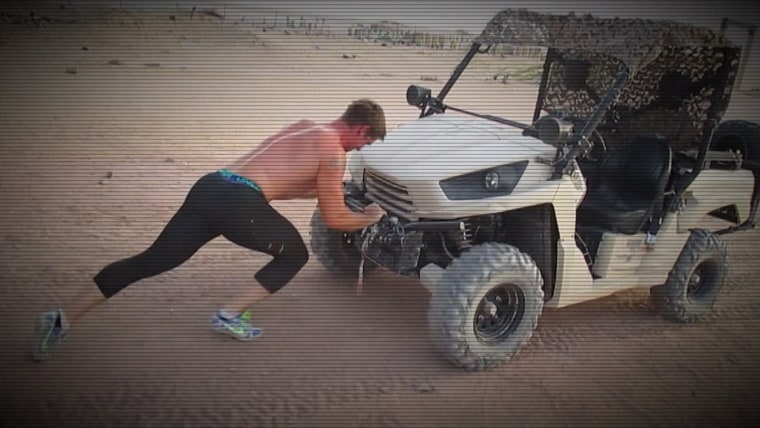 Before he took on the bobsled in Pyeongchang, he pushed military vehicles, pulled large bricks and sprinted down dusty roads.
He turned the Green Beret's "unconventional warfare" methods into informal strength-building opportunities.
He even repurposed the adrenaline of combat, while under fire from the Taliban, to help him prepare for the Olympic pressure.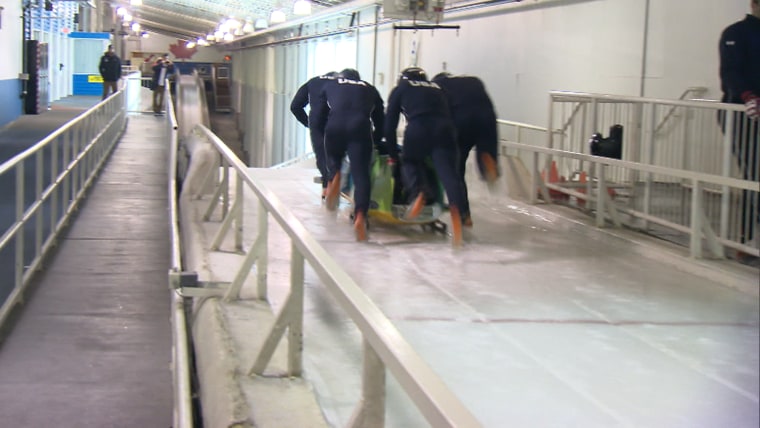 While the biggest challenge for most Olympic hopefuls is making the team, Weber dealt with far worse. The 30-year-old Green Beret lost his best friend, Staff Sgt. Adam Thomas, on the battlefield in 2016.
"He was a brother of mine and I want him there on top of the hill with me when we race," said Weber who wears a shirt with Staff Sgt. Thomas' name underneath his aerodynamic uniform.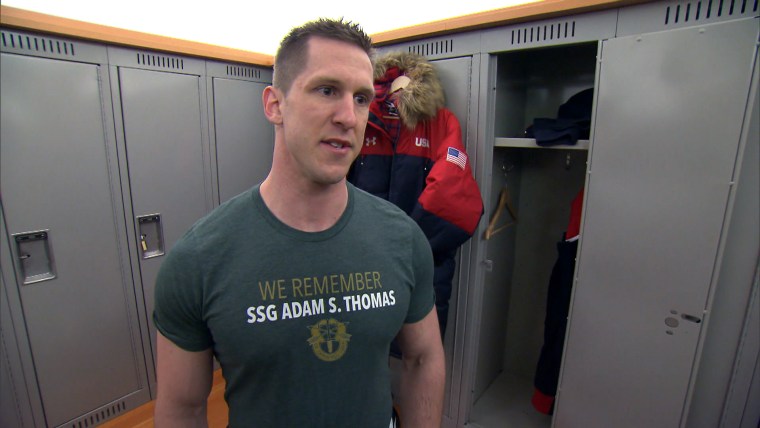 Beyond the military family, Weber dedicates his practice and performance to his two young daughters.
His deployments — to Niger, Cameroon and Afghanistan — have kept him away from home, but the Olympian started a GoFundMe page to help fly his girls to South Korea.
"Qualifying for the 2018 Winter Olympics has been one of the biggest blessings of my entire life," Weber wrote in his fundraising post. "The only 2 that have been bigger are my girls Jorja and Cora."
Weber hopes to find his daughters when he crosses the finish line. "I want to make them proud," he said.