By Peter Alexander, TODAY correspondent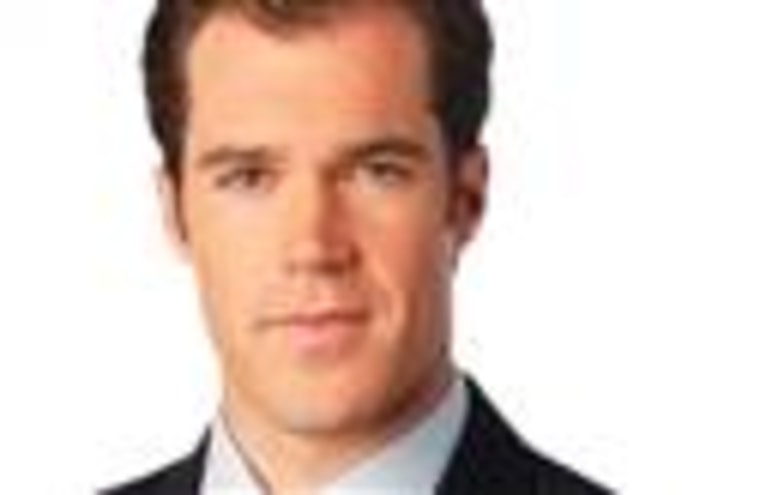 Reporting from Kirkwood, Mo., with the Romney campaign – Having covered dozens of Romney campaign events across the country, I can tell you that the clearest sign you're in the right place is always the white, flag-draped pickup with the "Romney" banners parked out front. A "pre-Obama GMC," says its owner, Jim Wilson.
Wilson has been chasing the Romney campaign since the Iowa State Fair on Aug. 15, 2011. Thousands of miles, seven oil changes and one rebuilt engine.
In total, Wilson has attended 46 Romney events from Iowa ("the State Fair's a great tradition") and New Hampshire ("every state has a different way of campaigning, up there they feed the people") all the way to Florida ("running north to south drove me nuts.")
The grandfather, who served as an Army captain in Vietnam, jumping out of airplanes for nearly two years, will turn 69 next month. He's slept in his own bed in Buckingham, Va., just six times since last summer.
So, why Romney? "Three things: his experience, his integrity and his character," he explains. "It may sound nebulous, but they're pretty important to me. I mean, what a man for the times. Thank God he's willing to go through this gauntlet."
And, why crisscross the country for his favorite candidate? "For my grandchildren," he tells me. "Not bad for an old, wayward Methodist."
But, perhaps, not surprising for this retiree with the energy of a 30-year-old.
With his rare display of dedication comes unique access. Wilson insistes he's had a couple dozen brief conversations with the governor.
"What did you tell him?" I asked.
"I'm not policy, I'm potholes. But I do make suggestions."
His first one: "Relax. Be yourself."
More: GOP candidates get all Southern with cheesy grits and catfish
Santorum called Romney on his birthday, got voicemail
Obama has March madness, and his own bracket
Follow @PeterAlexander on Twitter as he takes you behind-the-scenes on the trail.