Nothing screams "summer!" louder than a picnic. It's the most relaxing (and delicious) way to enjoy the great outdoors, it is an effortless way to bring young, old and everyone in between together, and all it takes is a patch of grass or sand, some snacks and drinks, and a blanket. It's an adventure, a feast, and a party all at once, and you don't actually have to go to the trouble of having anyone over for dinner. In fact, picnics have been potluck since they were invented in France way back in the 1600s, so don't be shy about asking everyone to bring a dish.  
Here are some new discoveries from DailyCandy.com that will inspire you to picnic in style, without spending too much or stressing one bit. We'll help you make any old picnic a special occasion, and we promise it will be easy!
Blanket statement
Traditional red-and-white checks aren't terribly flattering under anyone. Let the guests and foods add the outing's pattern and color; keep the blanket soft, simple and single-toned. You'll spread out on a big, lightweight, hand-woven bath sheet that looks 10 times more expensive than it is. Distant's Turkish cotton, subtly striped version is awfully lovely, and it's just $39.99. Throw it in the washing machine when you get home and it'll get even softer with each wash.
Basket case
For $30, this Priscilla Woolworth river grass basket is one hardworking vessel. It holds everything comfortably, conveniently and gorgeously, and is the picnic basket you've been looking for all your life. Plus, proceeds go directly to the Northern Ghana communities that weave the carriers by hand. The weavers and their families get health care and school supplies, and benefit from community weaving centers funded by the project. Hopefully you'll think of them every time you picnic.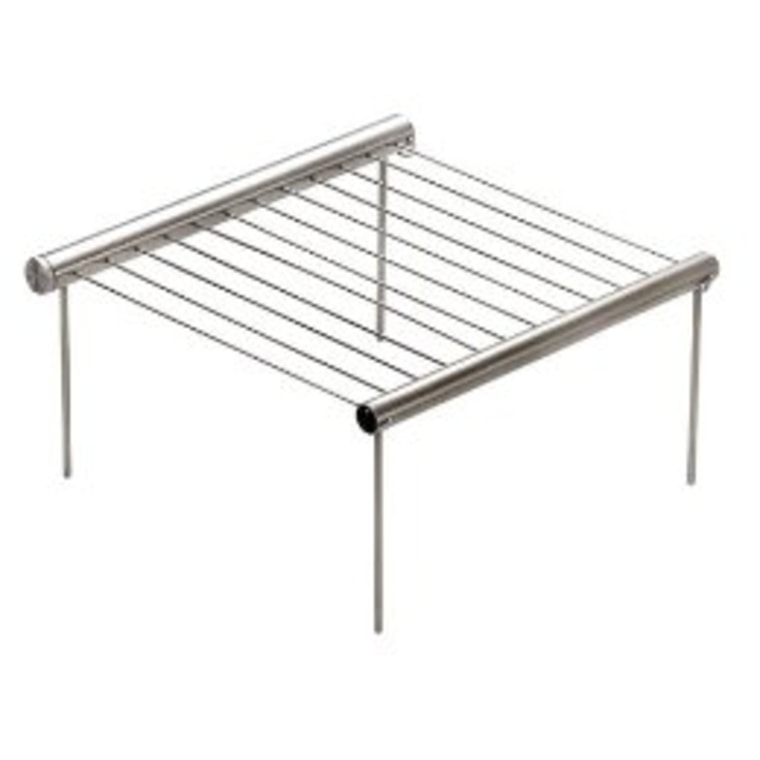 Grills just wanna have fun
You could actually fold up a Grilliput grill and put it in your pocket, so grilling anywhere you happen to find yourself is now a reality. This changes the whole picnic dynamic, as now you and your gang can much more easily eat hot, charbroiled goodness wherever you are. The barbecue itself is $32.99, and the matching fire bowl is $12.99. They're both from Target. Of course, please check local open flame restrictions so you don't get in trouble! (Nothing ruins a picnic like getting arrested.)
Stop wine-ing
It's the best when "trendy" and "incredibly useful" converge, and this is one of those ideas. Hipsters and foodies everywhere are joyfully writing all over their glassware. We learned this trick from a famous wine critic. Forget those passé old wine charms: Let everyone know which glass is hers in a shockingly simple way, by inking names directly onto any cup or glass with stay-put but washable markers made for writing on windows. Genius!
Fork lift
Many picnic foods are best eaten with the hands, but be sure to pack some form of silverware for all the delicious potato salads, coleslaws and pies your friends will surely bring. Choose disposable utensils that are much sleeker, smarter and more responsible than junky plastic gear. Paper + Cup's elegant and mod forks, knives and spoons look and feel divine and are of course made from sustainably grown birch.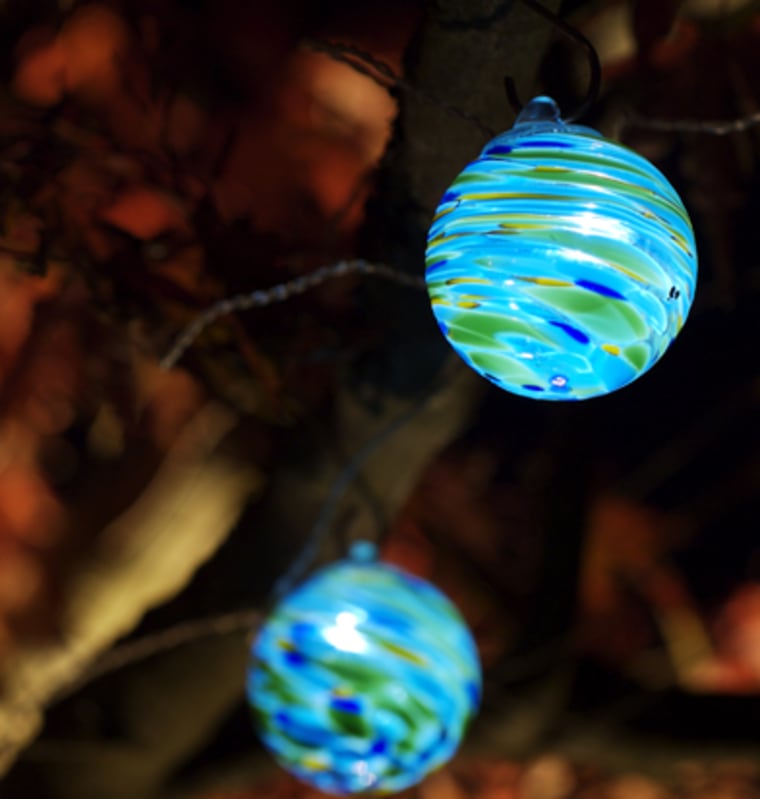 Night light
The guests won't leave if you lightheartedly make sure your picnic has an exciting evening element. Keep the party going from day to night with solar-powered, hand-blown string lights. Bambeco's sturdy, solar-powered globes are $49 and collect energy throughout the day from sunshine so they glow romantically once dusk arrives.
Bee's knees
Of course it's important to keep bees away from the picnic, but you want their honey front and center! Raw honeycomb is a must-pack condiment that is visually and literally delicious. The life's work of two bees, a $24 Savannah Bee comb box will get people buzzing. They'll also smear it all over bread, cheese, fruit or anything else in sight.
Dr. Cleanup
Use bandannas in a rainbow of colors as classy napkins, but for inevitable spills, slide a most convenient, tiny "pill pack" from Flight 001 into the basket. A little water transforms the pills into eight all-purpose towels for wiping hands, faces and sticky surfaces. Your picnic will seem quite futuristic.
Who's your daddy?
You can finish the feast with a bang if you pack a top-notch, tasty dessert that's also easy to serve and eat. A newly discovered option is all-natural CrumbDaddies. A very sweet lady in upstate New York had the brilliant idea that the top of a crumb cake would make a decadent cookie. She makes them herself using just four ingredients, so they are simply delicious.
For the insider's guide to what's hot, new and undiscovered — from fashion and style to gadgets and travel — visit .