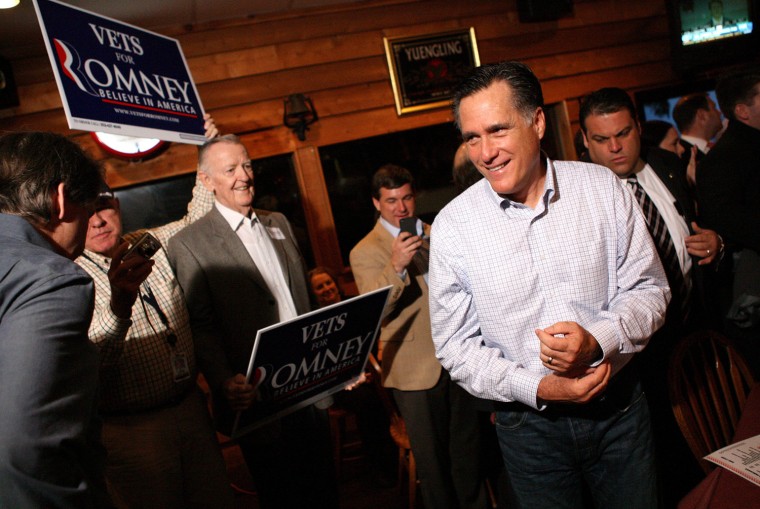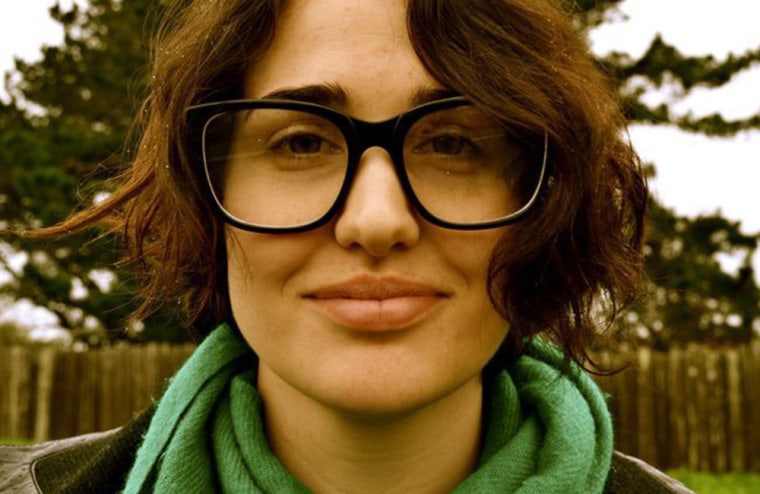 As voters head to the polls today in the Mississippi and Alabama primaries, the race to the Republican nomination has become a bit of a food fight, with candidates getting their twang on and locking horns over who's the real Southern gentleman. 
Romney called the region "a bit of an away game'' but hasn't let that stop him from dropping an enthusiastic "y'all" whenever he gets the chance. The former Massachusetts governor professed his love for Southern cuisine while wearing a pressed gingham shirt, telling a crowd last week he'd gotten "sorted right this morning with a biscuit and some cheesy grits. I'll tell ya — delicious." During an interview with Paul Finebaum, the host of a popular radio show in Birmingham, Ala., Romney said he's been in Jackson, Miss., sampling catfish, hush puppies and fried pickles, labeling them good but "a bit fattening."  
According to Newt Gingrich, to know grits is to know the South. A native son of Georgia, he showed off his wide-ranging experience with grits, saying, "I've had some acquaintance with a variety of forms, with shrimp, with cheese, with gravy. I get it." Gingrich has said he must win in Alabama and Mississippi to keep his campaign rolling, sacrificing Kansas, where caucuses were held last weekend, to focus on the Deep South.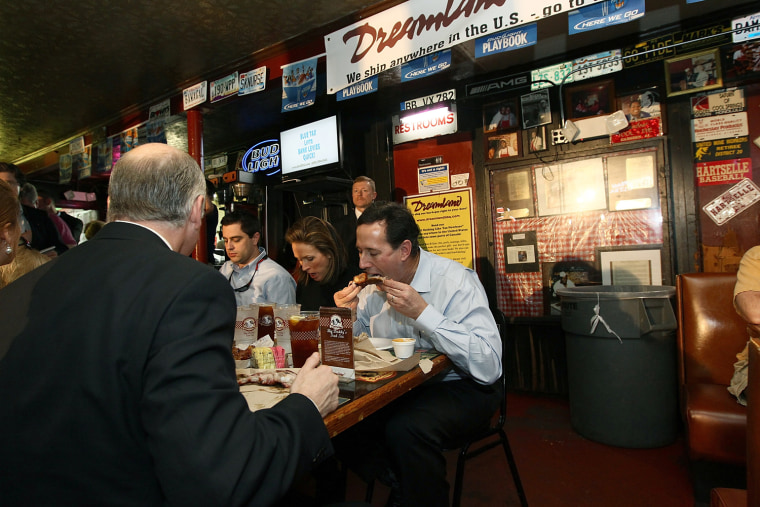 Rick Santorum was spotted at the original Dreamland Bar-B-Que in Tuscaloosa, Ala., yesterday, wearing black cowboy boots for the occasion. After being interviewed from the porch, he and his wife Karen sat down for a meal of the restaurant's famous ribs, which Santorum called "absolutely awesome." Asked how the Tuscaloosa ribs stacked up against the Memphis ribs he'd sampled earlier this month, he said, "Well, these are country-style ribs, those were baby back ribs. So I can say these are the best country-style ribs." The man knows his ribs.
Ron Paul has been visibly absent from the tables of the South, but he did take some time to speak about his thoughts on the Civil War.
It is yet to be seen whether a love of Southern food and a drawl or two will convince voters. While Santorum was feasting on ribs, he said, "Alabama has a chance to elect someone who they agree with, their values." Looks like the candidates are betting those values can be found somewhere between a meal of catfish, grits and a "y'all" or two. 
More:Jon Stewart riffs on Mitt's southern-fried pandering 
Chuck Todd handicaps GOP primaries  
Santorum sharpens attacks against Romney 
TODAY.com contributor and wanna-be Southerner Jillian Eugenios has a favorite pair of cowboy boots, which she wears with pride on the streets of NYC.