Whether we were working, keeping up on current events or just satisfying idle curiosity, we searched for answers again and again on Google in 2015.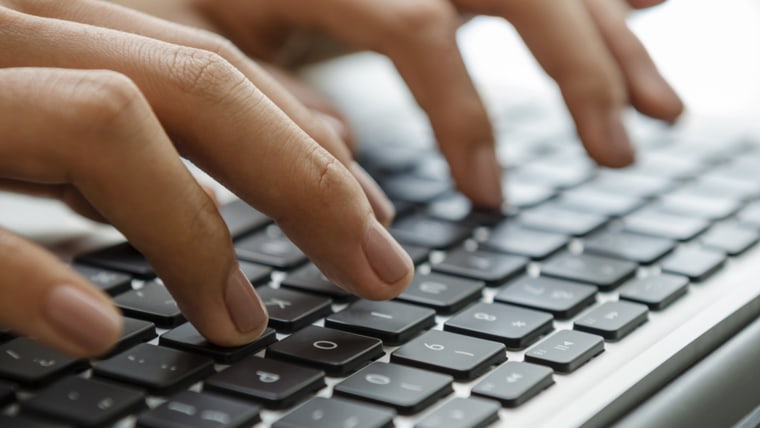 Now the Internet search giant has some more information for us — and we don't even have to look it up!
RELATED: Sports Illustrated names Serena Williams as its 2015 Sportsperson of the Year
Google has gathered the top trending searches of the year, and the results offer a spotlight into the year's breaking news, trends, viral moments and burning questions.
Here they are by category:
Top trending general searches
Lamar Odom
"Jurassic World"
"American Sniper"
Caitlyn Jenner
Ronda Rousey
Paris
Agario
Chris Kyle
"Fallout 4"
"Straight Outta Compton"
RELATED: Charlotte, Isaiah and a Saint: 19 adorable celebrity babies born in 2015
Top trending people (not including deaths)
Lamar Odom
Caitlyn Jenner
Ronda Rousey
Donald Trump
Ruby Rose
Charlie Sheen
Brian Williams
Rachel Dolezal
Adele
Josh Duggar
Top trending "What is…"
What is 0 divided by 0?
What is Ashley Madison
What is a buckeye?
What is the Charlie Charlie Challenge?
What is a lunar eclipse?
What is ebola?
What is ISIS?
What is red nose day?
What is a blue moon?
What is listeria?
Top trending "How To…"
How to use the new Snapchat update
How to solve a rubix cube
How to get legendary marks
How to play Charlie Charlie
How to upgrade to Windows 10
How to get the new emojis
How to authorize a computer on iTunes
How to hit the quan
How to lose 10 pounds in a week
How to use Apple Pay
Top trending actors
Charlie Sheen
Bill Cosby
Taylor Kinney
Scott Eastwood
James Earl Jones
Tom Holland
Eddie Redmayne
Gary Busey
Randy Quaid
Tracy Morgan
Top trending actresses
Ruby Rose
Amy Schumer
Patricia Arquette
Rumer Willis
Bryce Dallas Howard
Alyson Stoner
Lily James
Taraji P.Henson
Natasha Leggero
Ellie Kemper
Top trending movies
"Jurassic World"
"American Sniper"
"Straight Outta Compton"
"50 Shades of Gray"
"Furious 7"
"Pitch Perfect 2"
"Inside Out"
"Avengers Age of Ultron"
"Minions"
"Mad Max"
Top trending music artists
Adele
Sia
Fetty Wap
Eazy e
Sam Smith
N.W.A.
Chris Stapleton
Beck
Lenny Kravitz
Meghan Trainor
Top trending song lyrics
"Hello"
"Take Me to Church"
"Blank Space"
"Uptown Funk"
"Thinking Out Loud"
"Hotline Bling"
"See You Again"
"Trap Queen"
"The Hills"
"Cheerleader"
Top trending TV shows
"Better Call Saul"
"Jessica Jones"
"Fear the Walking Dead"
"Empire"
"American Horror Story: Hotel"
"Game of Thrones"
"Daredevil"
"Scream Queens"
"Quantico"
"Lip Sync Battle"
Top Trending Travel Questions
What to pack for Cancun?
Where is Disneyland?
What airport is ORD?
When is whale watching season in San Diego?
What is a boutique hotel?
What to do in St. Louis?
What to do in Missoula, MT?
What to do in Louisiana?
What to do in Albuquerque?
Where is Yellowstone National Park?
Top Trending Memes
Pepe the frog
Rickrolling
Who Knows
Florida Man
O Rly
Rick Astley
Jontron
Ceiling cat
Bread meme
Nothing much meme
Top Trending Selfies
Malia Obama
Miss Lebanon
Al Roker
Bald Eagle
Anna Kendrick
James Franco
Lady Gaga
Miley Cyrus
Kylie Jenner
Kim Kardashian
Top Trending Gifs
Just do it
John Cena
Drake
That's racist
Rihanna
Football
How rude
Good morning
Kanye
Happy birthday
Top Trending Politicians
Donald Trump
Bernie Sanders
Carly Fiorina
Ben Carson
Ted Cruz
Deez Nuts
John Boehner
Marco Rubio
Jimmy Carter
Justin Trudeau
Top Trending Athletes
Ronda Rousey
Holly Holm
Stephen Curry
Manny Pacquiao
Alex Morgan
Hope Solo
Patrick Kane
DeMarco Murray
Greg Hardy
Shawn Oakman
Follow Ree Hines on Twitter.