The Los Angeles man who cared for a beloved elderly woman known as "Neighbor Norma" announced that she has died.
"It is with a heavy heart that I share the news that earlier this morning the world lost a truly inspiring, beautiful woman," Chris Salvatore wrote on Instagram on Wednesday. "Norma is now resting peacefully in the eternal and while she may no longer physically be with us, her spirit will continue to fill the hearts of so many people."
Norma Cook, 89, suffered from leukemia and other health problems, and had recently moved into Salvatore's apartment in West Hollywood. The pair had been neighbors for years and grew to be best friends, often crossing the hall to each other's apartments for pizza parties or to drink champagne and talk.
RELATED: After 89-year-old woman is evicted, neighbor buys back her home
"She taught me to love so much deeper than I ever could imagine possible," he told TODAY in an email. "She opened the hearts of so many people during a time when it was desperately needed. She was a truly powerful woman who had the ability to bring people together who may not have crossed paths otherwise."
"I feel her watching over me and it is a happy feeling," he added. "She is out of pain and in peace, probably drinking a glass of champagne, dancing, reunited with the many friends that she's had throughout her life. I am forever a changed man and I thank this magnificent lady for everything she has taught me."
Last month, the 31-year-old told TODAY that he considered Cook a grandmother, and she thought of him as a grandson.
Salvatore, an actor, often posted videos and photos of the pair's adventures; going to vote last November, or celebrating New Year's Eve at a party.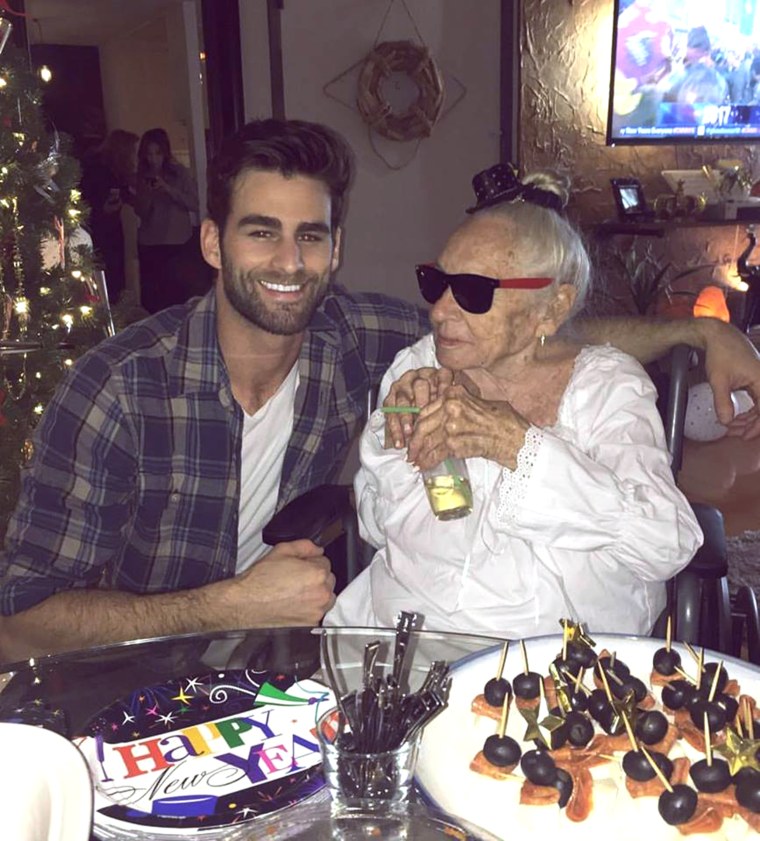 On social media, he used the hashtag #myneighbornorma, cultivating a following of people who adored keeping up with their unique relationship.
RELATED: Woman celebrates 65th anniversary by wearing her wedding dress — from 1952
In the week before she died, Salvatore wrote that Cook had started to lose her ability to walk.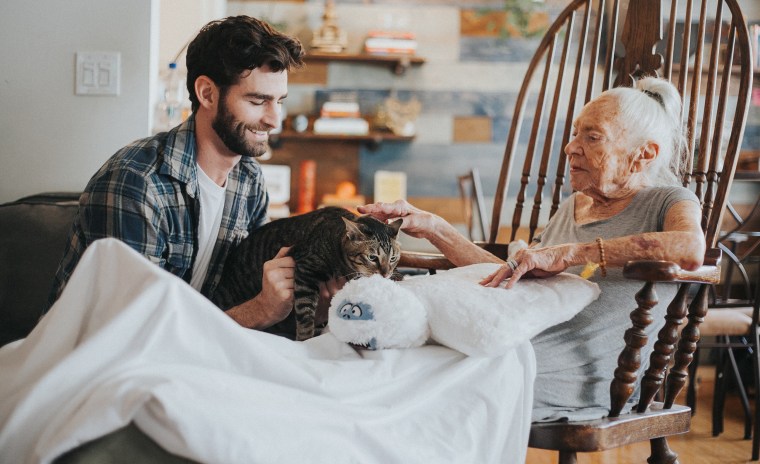 "Within the last couple of days Norma's energy has shifted and it is clear to myself and the nurses that the early signs of her letting go are here," he wrote. "I am so grateful for her everlasting presence in my life and for all of you who are going through this with us. Please send love her way."