Just footsteps away from the Times Square New Year's Eve ball drop that suggests optimism in the coming year, people hoping to destroy negativity from 2015 took a literal approach.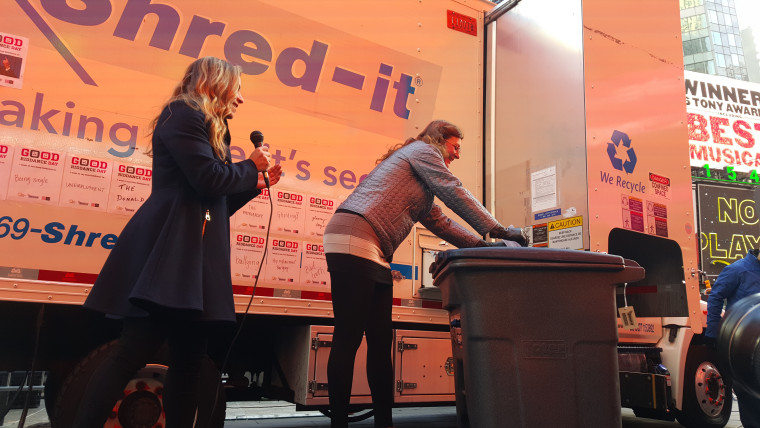 On Monday afternoon, TV host Allison Hagendorf emceed what the Times Square Alliance has declared "Good Riddance Day," where participants waited in a Manhattan line to destroy "everything from pink slips and photos of ex-lovers to credit card statements" as a symbol of catharsis, according to a related press release.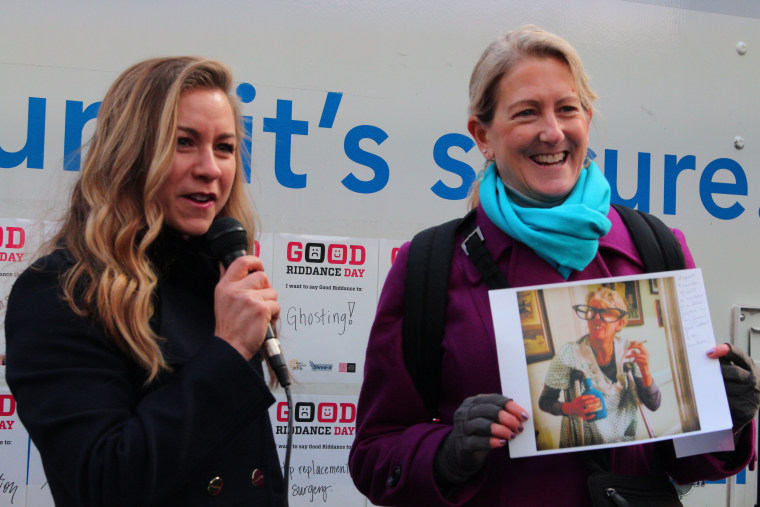 "It's a truly cathartic experience, for all of us," Hagendorf, whose credits include The CW's "The Next: Fame is at Your Doorstep" and Fuse's "Top 20 Countdown," told TODAY.com. "We can all relate to wanting to shed ourselves of a memory from this past year. It feels good to be a part of something so emotionally cleansing."
RELATED: 10 tips for a kid-friendly New Year's Eve bash that's also a blast for parents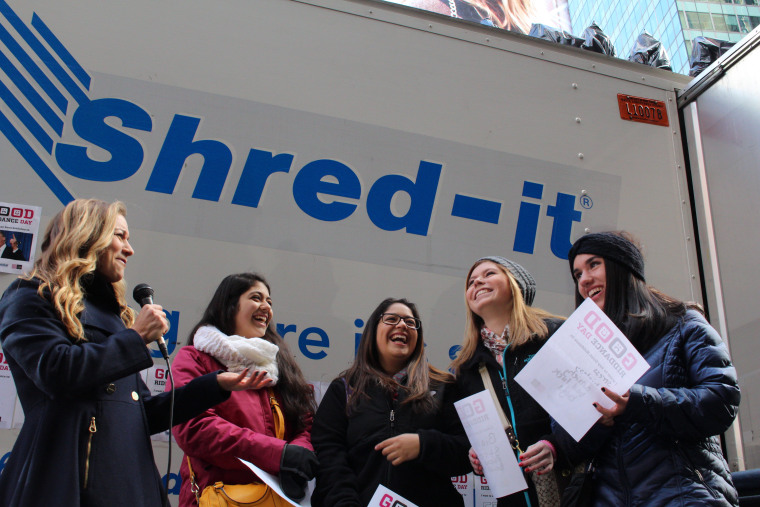 According to the press release, Good Riddance Day is "inspired by a Latin American tradition in which New Year's revelers stuffed dolls with objects representing bad memories before setting them on fire."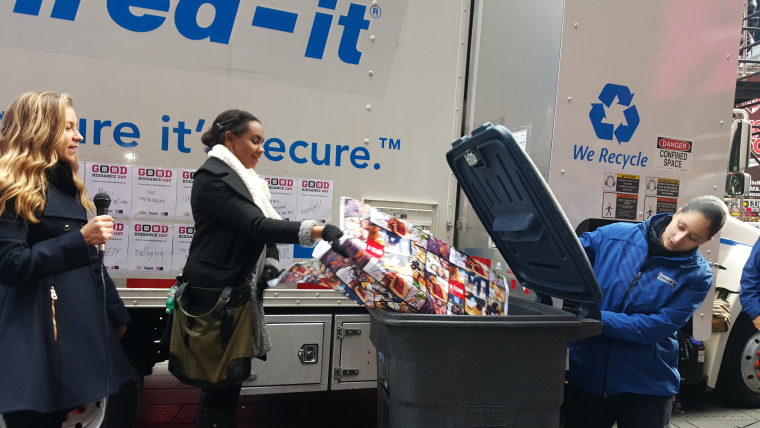 The New York City version made its host feel like the event was "an intense, hourlong therapy session," Hagendorf said. "Some of the recurring themes this year were getting rid of fear and insecurities and exes and negativity."
RELATED: 5 easy last-minute New Year's Eve appetizers
In the process, participants celebrated renewed feelings of "self-love and confidence," she added.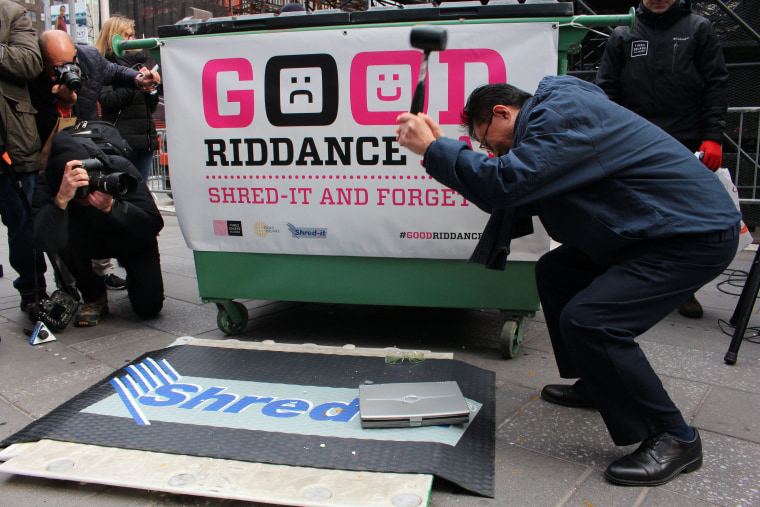 Although most participants opted to shred the embodiment of their negative memories of 2015, at least one man brought a laptop too thick for traditional paper shredders. The turn-of-the-21st-century device's slow load times had been bothering him for years, according to Hagendorf, and when no one wanted to buy it off him, he decided to dispense of it with the help of a mallet.
RELATED: 6 glamorous hairstyles for New Year's Eve
Hagendorf got in on the action, too. "In my opinion," she insisted, "he wasn't doing a thorough enough job."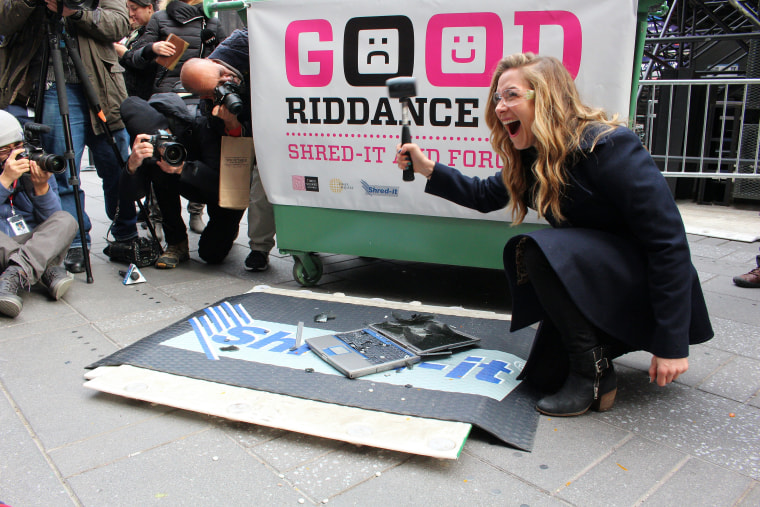 Another person crushed empty containers for prescription pills, as they were a reminder of sickness and misery, she said.
RELATED: 15 funny, poignant, personal resolutions for 2016 from real parents
Last December, in honor of the same event, TODAY's own Dylan Dreyer had hoped to say "Good Riddance" to using an old-school rotary phone as her primary home phone.
Hagendorf will be back in Times Square on Thursday (and parts of Friday) to host the Alliance's official webcast of New Year's Eve festivities.
She said she appreciates the inherent optimism in both the ball drop and the destruction of negative thoughts.
"You must free yourself from the past so you can go out and attain your best possible future," Hagendorf added. "You must make room for all the wonderful things that are ahead, because the best is yet to come."
Follow TODAY.com writer Chris Serico on Twitter.