A 17-year-old high school athlete helped pull an 83-year-old man and his dog to safety after the man's Jeep fell through the ice in a scene caught on video.
Joe Salmon, a wrestler, football player and track athlete, jumped into the frigid water in Iowa's East Okoboji Lake to save Thomas Lee and his dog Cooper on Feb. 4, according to the Des Moines Register.
Four other men, Corey McConnell, Kody Harrelson, Cody Chester, and Chris Parks, also assisted in pulling Lee and his dog to safety, the Dickinson County Sheriff's office wrote on Facebook.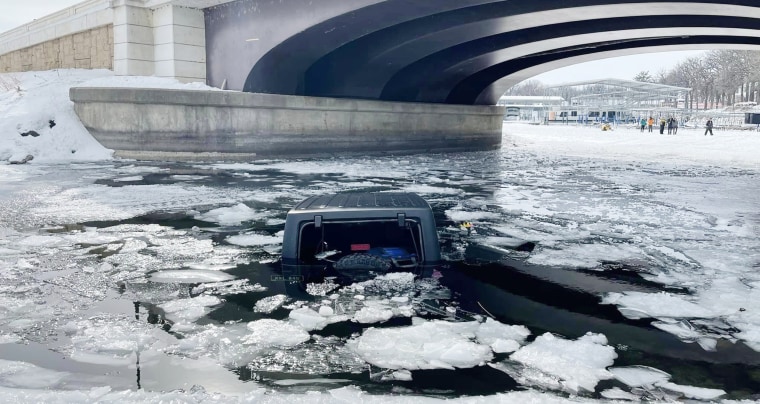 The scene was captured via drone footage by photographer Tom Gustafson, who shared it on Facebook. It shows Salmon leaning through the back window to free the dog and toss it toward the four other men, who rescue the pooch after it briefly entered the water.
Salmon then climbs into the vehicle and makes his way to the front of the Jeep and pulls Lee out through the area of the back window, which he broke to help rescue them.
The Okoboji High School student was ice fishing and watching a nearby snowmobile race on the lake when he saw Lee's Jeep plunge into the ice around 3 p.m., according to the Des Moines Register. Lee was traveling to his son-in-law's fishing shack when the Jeep broke through the ice in the lake under the Highway 71 bridge in Dickinson County.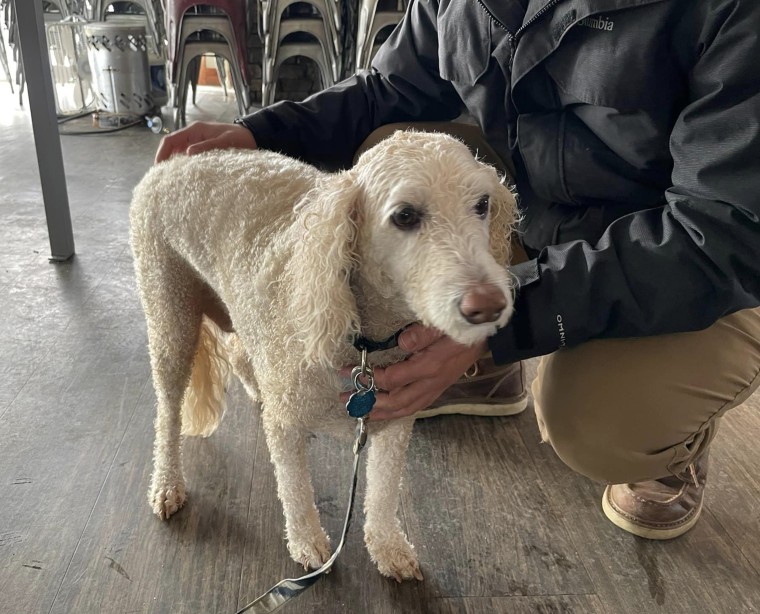 Salmon called 911 as he rushed to help Lee. He also quickly realized there was a dog in the back seat.
"I took one step and (the water) went to about my chest," he told the Des Moines Register. "I got on the bumper of the rear and tried opening the back door, but all the windows were locked, but one guy gave me a knife and I hit the back glass a couple of times."
He removed the dog and then helped Lee, who was stuck, get out of the vehicle as the water level continued to rise. Lee was taken to nearby Lakes Regional Healthcare and did not suffer any injuries, police said.
Lee's dog was also able to dry out along with the rescuers at the nearby Okoboji Store, police said.
"I'm happy that he was OK and the dog was OK. It was just crazy at the time," Salmon told the Des Moines Register.