Yeah, yeah, we know George Clooney and Stacy Keibler match up just fine, and Nicole Kidman and Keith Urban have their thing going on. But the couples who looked best Sunday night at the Golden Globe Awards were the unintentional ones, paired only as presenters.
Here are some of the best twosomes from the night.
Kate Hudson and Bradley Cooper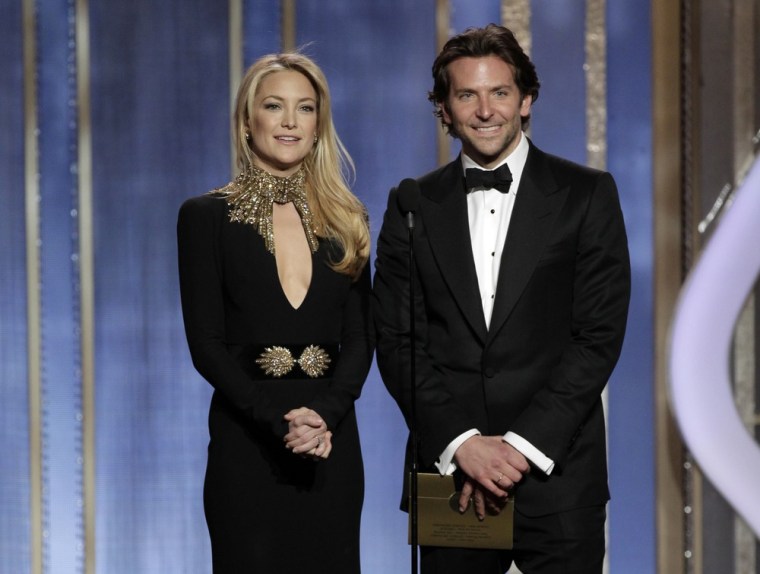 We're not sure who's prettier here. Whatever he's got in that "Silver Linings Playbook" needs to include a substitution for Hudson's real man. On three. Hut!
Amanda Seyfried and Robert Pattinson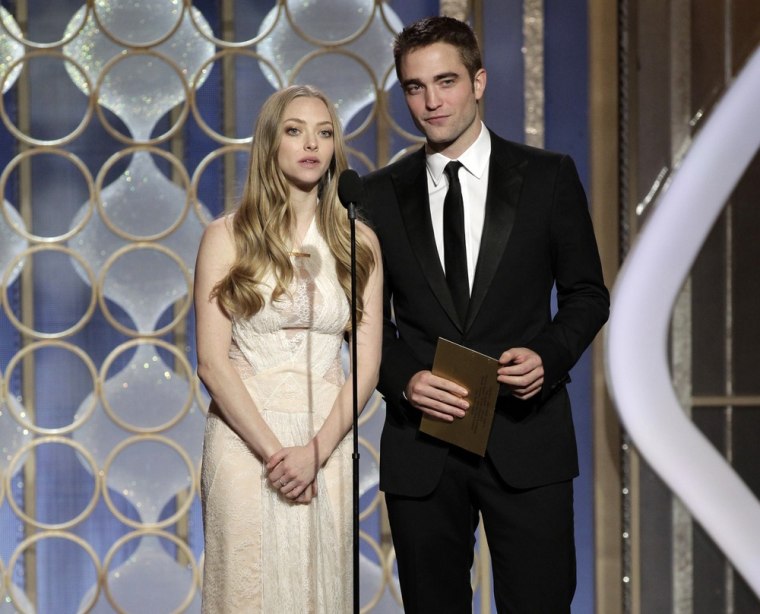 KStew who? The "Les Miserables" actress knows a thing or two about "Big Love" and she seems to have enough of a youthful psuedo-goth thing going on to land herself a vampire.
Kristen Wiig and Will Ferrell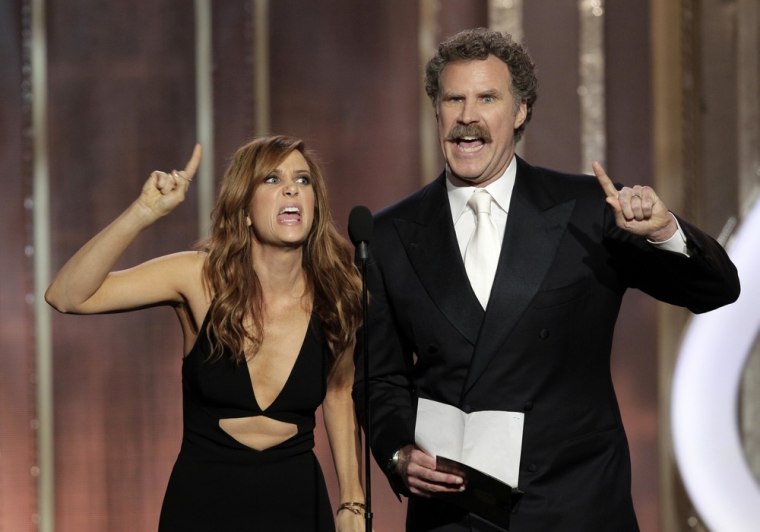 Who says comedians can't rock the bare midriff? Wigg looked great (next to Ferrell's mustache) and the two "Saturday Night Live" alums made a strong case for why they'd be as good as Tina Fey and Amy Poehler running the show.
John Krasinski and Kristen Bell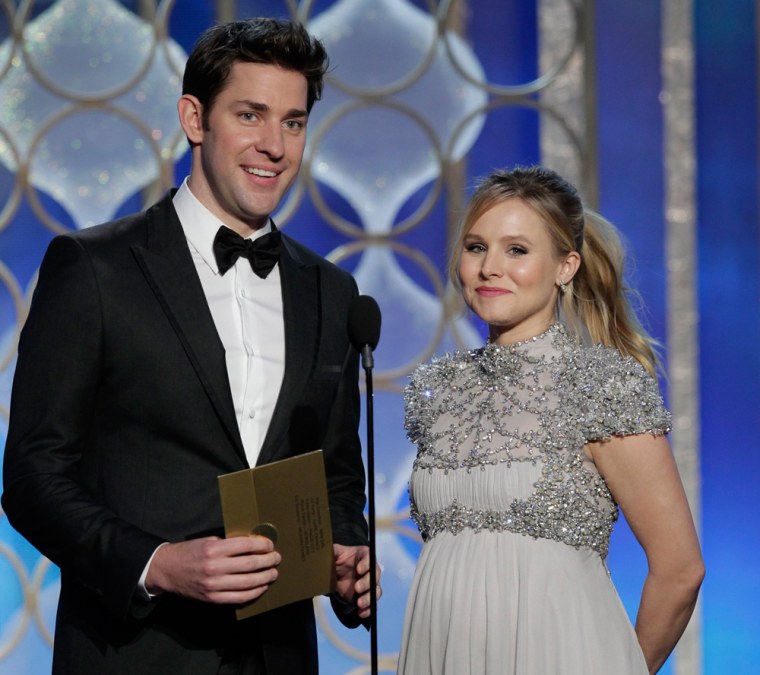 OK, so Bell is pregnant with another man's baby (sorry, Dax), but we know Krasinski has already proven himself to be a good dad, at least when it comes to his role as Jim on "The Office" (sorry, Pam).
Salma Hayek and Paul Rudd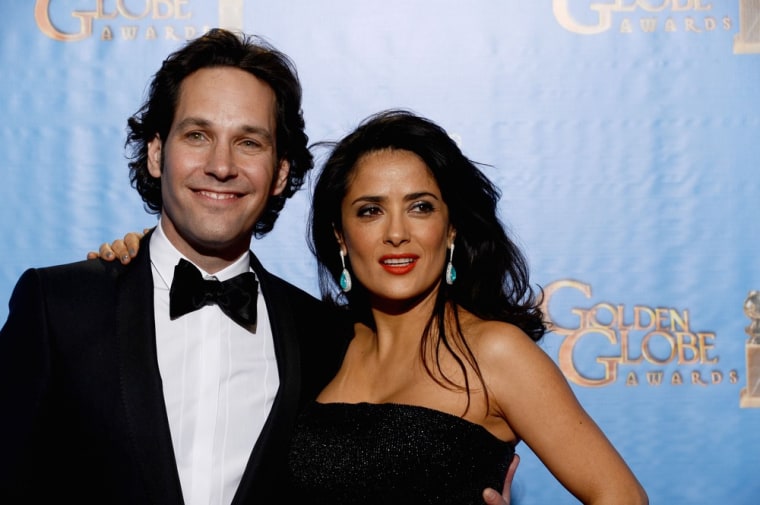 They presented "Homeland" star Damien Lewis with his best actor award on Sunday night, so maybe they can check with Sgt. Brody about any tips he has for sneaking around on one's significant other.
Related content: