David Espinoza of McAllen, Texas, credits an amazing series of events that some have called a "Godwink" for saving his life and leading to a most unlikely White Christmas.

About 10 years ago, when medical professionals told him his heart only had been operating at 10 percent capacity, he feared the worst.

"Doctors said if I didn't have a heart transplant, as soon as possible, I was going to die," he said. "The DeBakey Heart Institute in Houston gave us hope, but also no guarantee. They told us that the transplant list was long, and I might not make it to the top in time."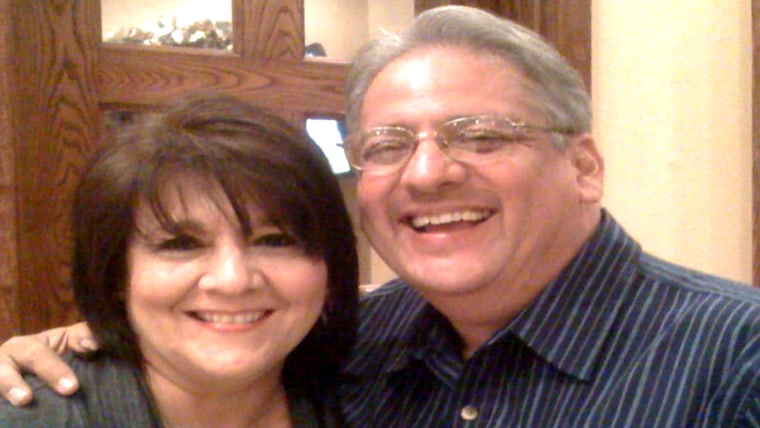 He said his wife, Toni, asked their family and friends to pray for David, but found herself conflicted when she realized how he might become the beneficiary of a heart transplant. "Something didn't seem right to her — praying for someone to die, in order for [me] to live," David added.

She shifted her focus, praying for David to make a complete recovery on his own. "On top of that, she asked God to give her a sign that her prayer was going to be answered, by making it snow in McAllen, Texas, on Christmas Day," David said.
Toni appeared to be pushing her luck, as McAllen is only about 9 miles away from the Mexican border, where winters tend to be tropical in nature. In fact, snow hadn't fallen in McCallen in 109 years. There hadn't even been a Christmas snowfall there on record, ever. But Toni, David said, kept praying.

They got the first present on their Christmas wishlist a few minutes early.

"At 11:45 p.m. on Christmas Eve, the skies opened up, and it began to snow," David recalled. "She ran outside and looked up, and all she could say was, 'Thank you, Lord! Thank you, Lord!' She just knew my heart was going to be healed."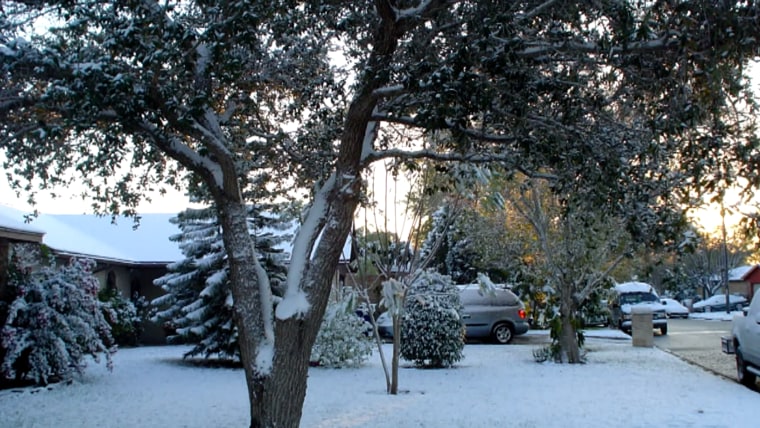 According to a branch of the National Weather Service, 3.5 inches of snow would fall in McAllen before the storm concluded on Dec. 25. "[To] have snow fall on Christmas Eve and morning is a historical first according to the more than 150 years of weather data," the NWS reported. "This White Christmas is certainly one for the record books."

To the Espinoza family, it was downright prophetic.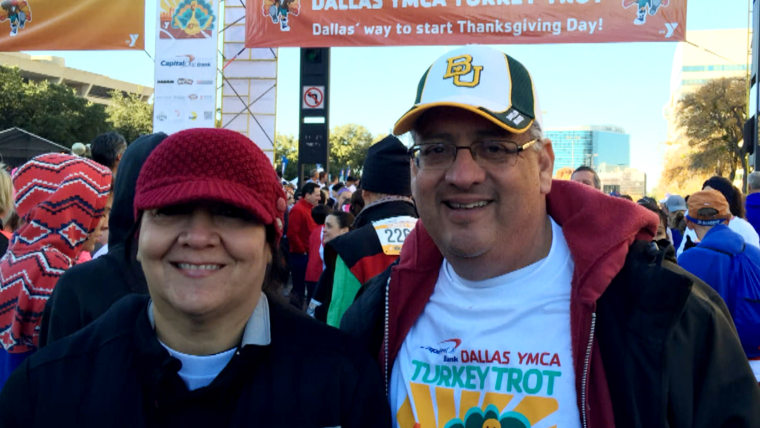 "Three weeks later, we went back to the hospital for a regularly scheduled appointment," David said. "The doctor looked at my chart and he said, 'David, I can't explain this. But you're going to be around for a long, long time.'"
SQuire Rushnell, has described this story and similar incidents as "Godwinks," in which regular people are affected in a series of remarkable coincidences that he believes is proof of divine existence. The author of the "When God Winks" series told TODAY that David still "feels wonderful," nearly a decade after that astounding Christmas snowfall.

Was that chain of events mere coincidence or divine intervention? Rushnell contends it's the latter, adding, "You know what that shows? It shows that if you have faith and pray, Godwinks happen."
Follow TODAY.com writer Chris Serico on Twitter.