/ Source: TODAY contributor
As the days stretched on and scores of rescuers came back from their grid searches of the West Virginia wilderness with nothing to report, Karen Allen's hopes of finding her autistic son, Jacob, alive never faltered.
The weather, chilly at first, grew warmer by the day, and that to her was a sign that a greater power was watching out for Jacob.
"We knew that God had something in this for us," she told TODAY co-host Matt Lauer during a live interview via satellite on Friday. "Every day the weather got warmer and warmer and warmer — it was as if God breathed his warm breath down on us."
Karen Allen's prayers were answered around 2:30 p.m. Thursday — four days after Jacob, 18, had wandered away during a family hike Sunday in the Dolly Sods Wilderness area of the Monongahela National Forest.
Jeremy Reneau, a 25-year-old physician's assistant, was searching a grid with his father, Jim, and a team that included seven others when he saw Jacob sleeping on the ground.
Jacob has the mental capacity of a 3- or 4-year-old and is not verbal. When Reneau called his name, he woke up and looked at Reneau.
"I just happened to glance down and saw him lying in an open spot in the woods," Reneau said, speaking from Elkins, W. Va., along with Karen Allen and her other two children, Brittany, 22, and Micah, 14.
"He responded when I called his name. He rolled over. He sat up when I presented him with food. He was eager to get home."
Reneau checked Jacob's vital signs, and, other than being hungry and thirsty, the young man was in good shape despite his four days alone in the wilderness. He walked with the rescue team part of the way to safety before getting tired. He got a ride on a stretcher from there to a waiting ambulance and an overnight stay in a hospital.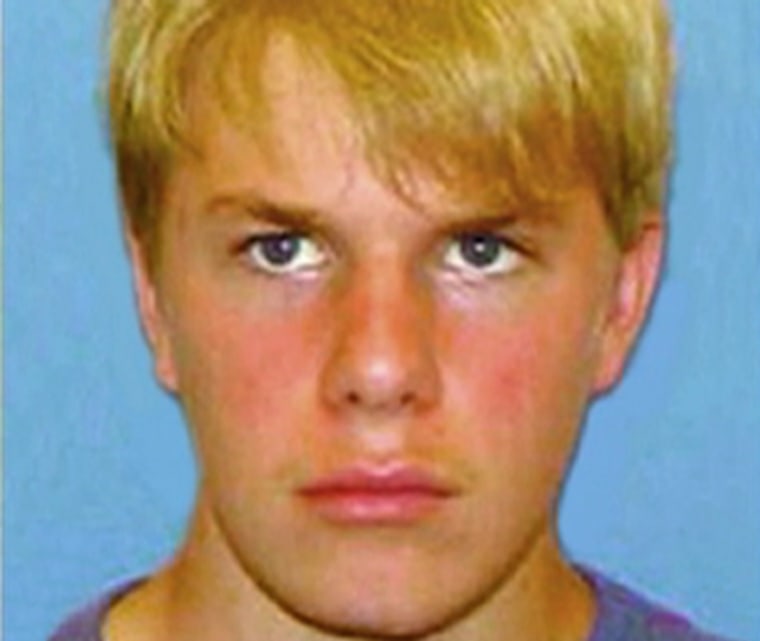 "Jacob's doing amazingly well," Karen Allen told Lauer. "I just spent the night with him across the street in the hospital. I didn't get much sleep. He was alert, asking for food, walking around. I spent most of the night trying to keep him in bed."
Brittany Allen had spent days helping with the search, at times crawling through the woods to look beneath the underbrush for her brother. She had earlier told interviewers that Jacob liked to get out ahead of the family during their regular hikes and sometimes wandered a short distance off the trail, but never far enough to get lost.
But, she told Lauer, "We always had that fear that he would wander off." Sunday afternoon, the fears were realized.
Family optimistic
The temperature that first night had dipped down near to freezing, but Jacob had enough clothing to stave off hypothermia. Warming temperatures gave the Allens reason to believe Jacob was being watched over from above, and the well-organized rescue effort gave them tangible reason to hope all would end well.
"I was amazed," Karen Allen said of the rescue team. "They were so focused. The search and rescue was so methodical. They just exuded confidence."
As further evidence that divine intervention was involved in saving her son, Karen Allen observed that on Friday, the day after Jacob's rescue, it started to rain.
Lauer asked Micah Allen what the drama revealed about his brother.
"He's a lot stronger than probably some of us out there," Micah replied. "He's a trouper. I guess he just found out a way to survive probably better than most of us would."