Taking a break from playing a superhero on the field, J.J. Watt dressed up as one to surprise a special group of children.
The 6-foot-5, 290-pound defensive end from the Houston Texans dressed as Batman showed up at Texas Children's Hospital in Houston to surprise a group of kids as part of the Spirit of Halloween event at the hospital. He painted pumpkins and masks, signed autographs and posed with the kids in his Dark Knight costume.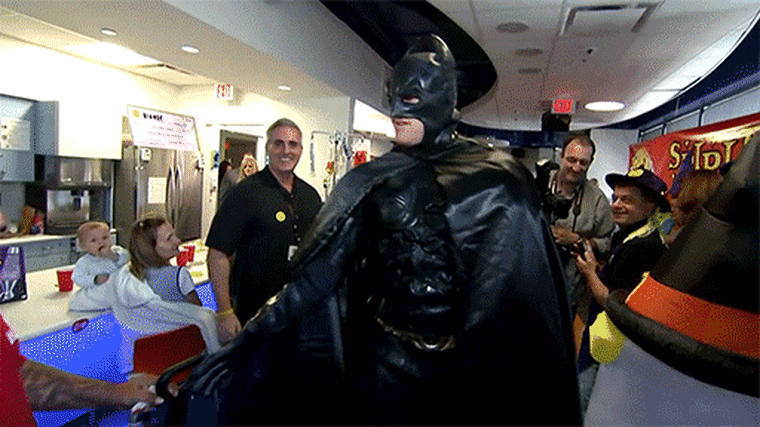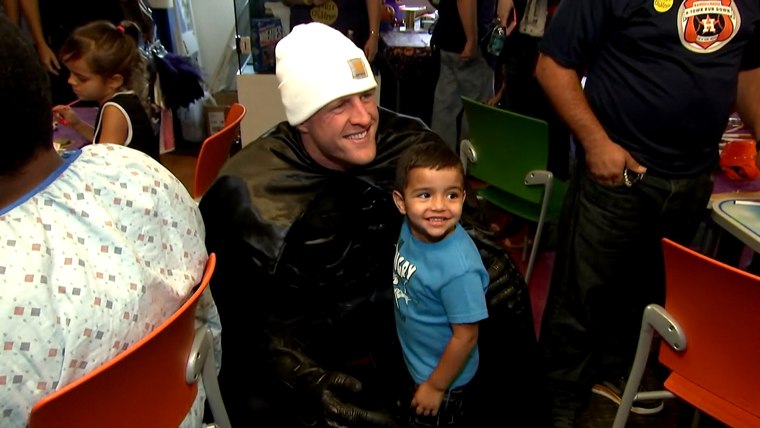 "I know what it's like to be a fan,'' Watt told TODAY's Janet Shamlian. "I know what it's like to be a kid who looks up to football players, and I just want to be that guy that parents can point to and say, 'He does it the right way.' To be able to come in here and see these kids' faces and smiling, it's pretty awesome.''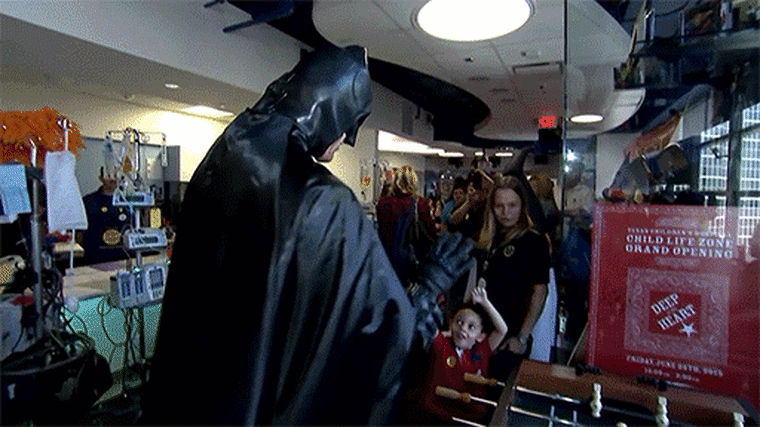 RELATED: J.J. Watt is Batman! See the Texans star surprise a children's hospital on TODAY
Watt draws inspiration from his visits to the hospital with patients like Brandon, a recent amputee who was determined to show Watt how hard he has been working by showing he could stand with one leg.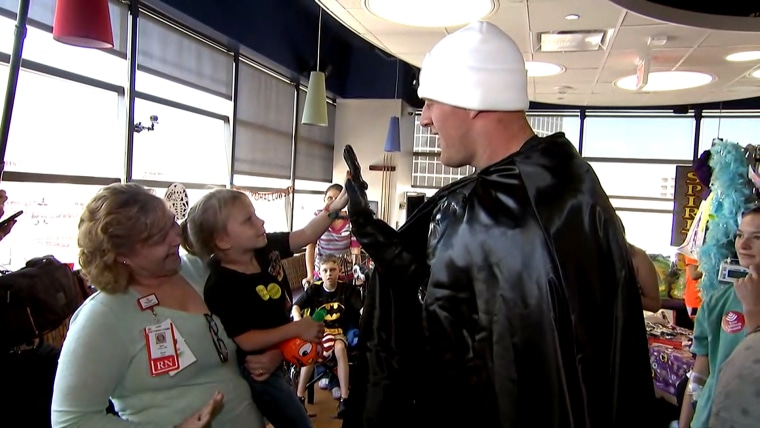 Whether it's surprisingly children at hospitals or supporting members of the military, the two-time NFL Defensive Player of the Year has been active in the community from the minute he was drafted by the Texans in 2011. Despite all of his off-the-field commitments as well as appearances on everything from sitcoms to magazine covers to late night talk shows, football still comes first.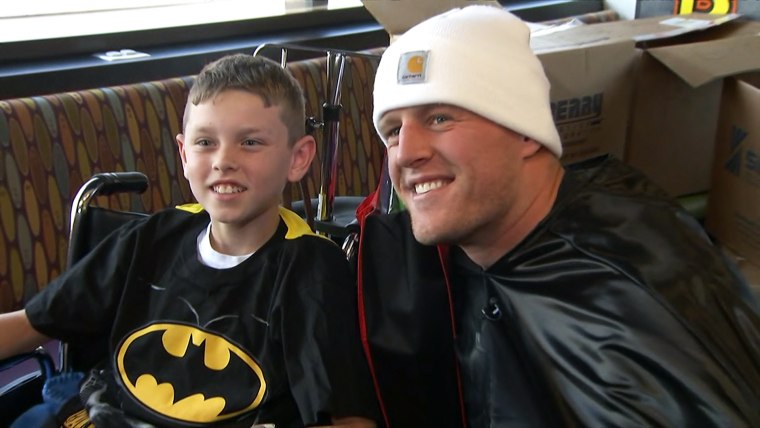 "Football's always priority number one because everything else stems off of that, so it's easy to stay focused,'' Watt said. "That's why every time I do a commercial shoot or a video shoot or a magazine cover, the workout's done before it starts."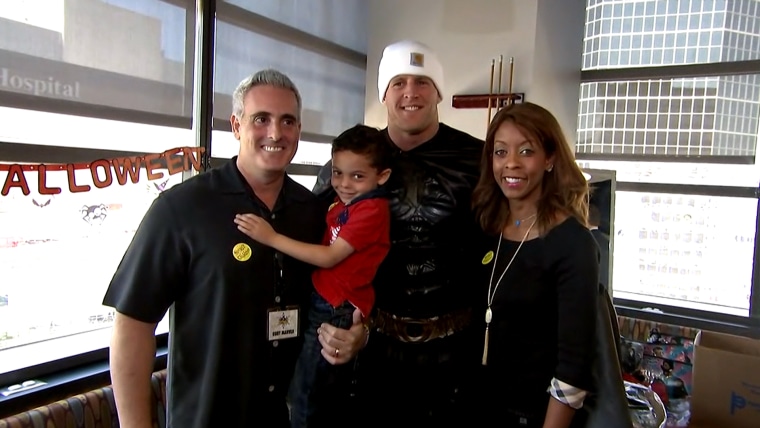 Watt is determined to have no regrets when his career is over.
"I know for a fact this is all going to end someday, so I'm trying to enjoy it as much as I can now because I don't want to be at the end of my career and look back and say, 'I wish I would have done more.'''
Follow TODAY.com writer Scott Stump on Twitter.