/ Source: TODAY contributor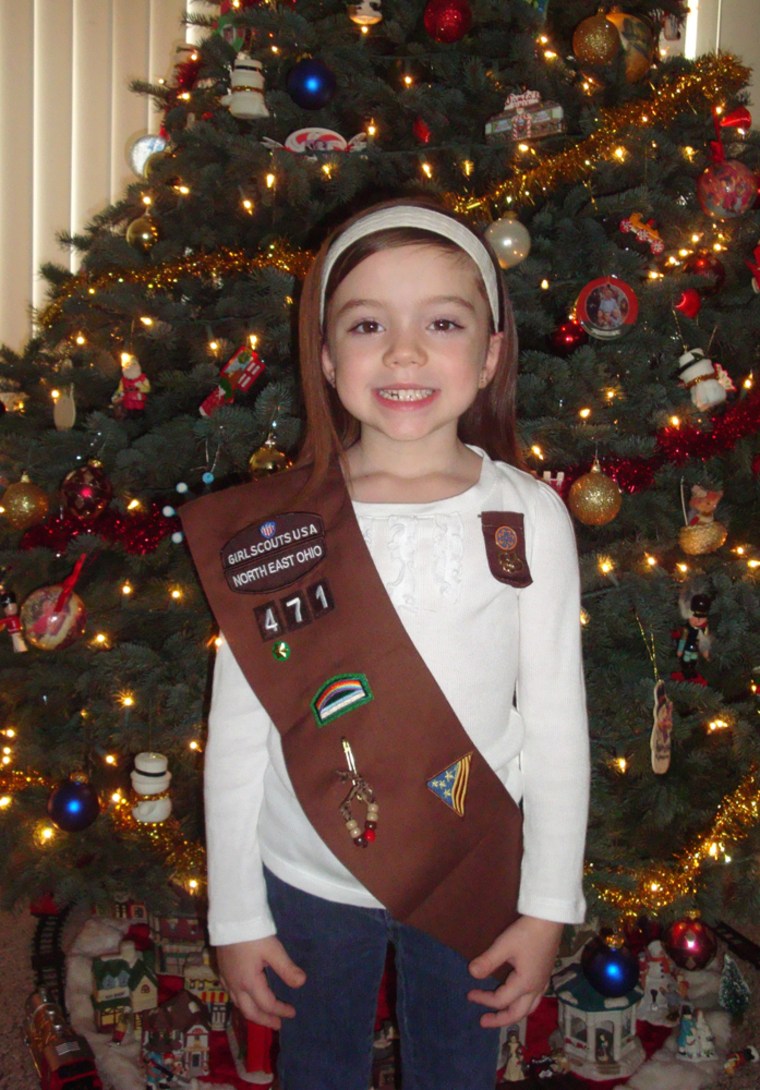 Taylor Godwin, 7, is one cookie who doesn't crumble.
The Girl Scout, battling pituitary dwarfism and epilepsy, is the smallest in her troop but has sold the largest number of cookies. She's already peddled more than 1,500 boxes — 1,275 of which got donated to U.S. service members as part of the Girl Scouts of North East Ohio's "Operation: Sweet Appreciation" campaign.
Taylor, a second-grader who favors art class, shows her appreciation by sending her customers thank-you cards with a picture of herself.
To what does she attribute her sweet sales success? Hard work.
"I tried my hardest," Taylor told TODAY.com.
Blizzards and snowstorms in her corner of the world — Willoughby, Ohio, on Lake Erie — didn't stop Taylor from selling Samoas (although her mom got sick and couldn't drive her at times).
Taylor went well beyond door-to-door sales. She trekked to businesses and nursing homes, and she made sales calls and pushed cookies over email. A local roofing vendor, Willoughby Supply, placed her biggest single order, donating 600 boxes to service members.
"Even if it's freezing cold and a blizzard, we're out knocking on doors," Taylor's mother, Jamie Hale, told TODAY.com. "It takes her mind from everything."
"Everything" includes the seizures that have afflicted Taylor since age 2. Her small stature and the fact that the tooth fairy hadn't visited her once became a medical issue last year, when doctors discovered that her brain's pituitary gland wasn't producing any growth hormone.
Taylor has since started taking anti-seizure medications and injections to stimulate her growth. She's gained 3 inches in height and 9 pounds in weight, and she's also lost two teeth. Good signs, for now.
"We don't know how long the medications will help," said Taylor's mother, 29.
Taylor said she feels OK much of the time: "Just some days I feel bad."
When she first joined the Girl Scouts last year, Taylor was so shy that she clung to her cousin, Cecilia, the daughter of the troop's leader. But everything changed in the months that followed. Today, Taylor is a spunky goofball who wants to be involved in everything and collect as many patches as possible for her Brownies sash. (Brownies are second- and third-graders in Girl Scouts.)
"She's definitely a character and loves to make funny faces," Troop 471 Leader Tiffany Smith told TODAY.com.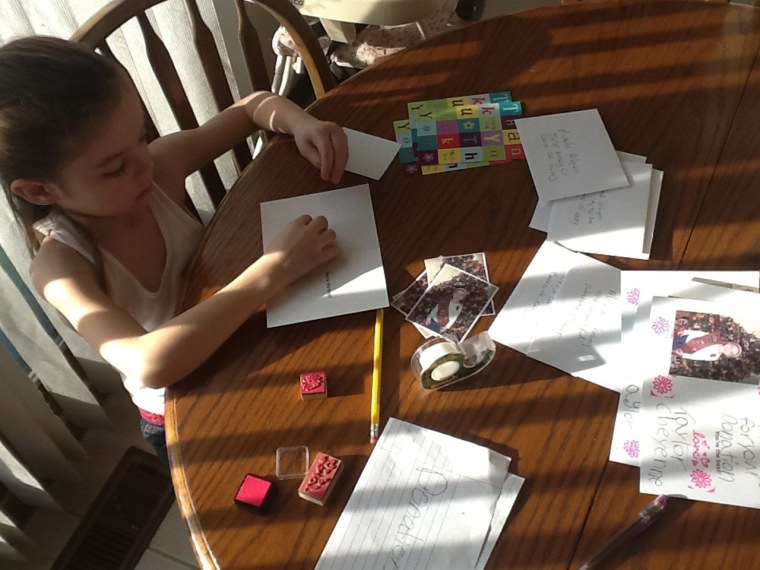 KLG reveals: She was kicked out of the Brownies
Taylor also knows how to get down to business. When she returns home from school, she's eager to start selling cookies. Touting Samoas and Thin Mints has honed her social skills and taught her how to deal with rejection.
"We get told no a lot. It taught her to deal with that: Being disappointed and taking it with a smile on her face," her mom said. "Sometimes people only donate one box, but it's one more she didn't have."
Is the Girl Scout candy bar real?
Standing 3 feet 8 inches tall, Taylor is just like any kid, but her illness presents some unique dangers. Last year, a scooter collision during gym left her with a concussion, a skull fracture and her eyes swollen shut — forcing Taylor to cut her first Girl Scout cookie season short. She missed a month of school.
"Her bones are so fragile because they're so tiny," her mom explained.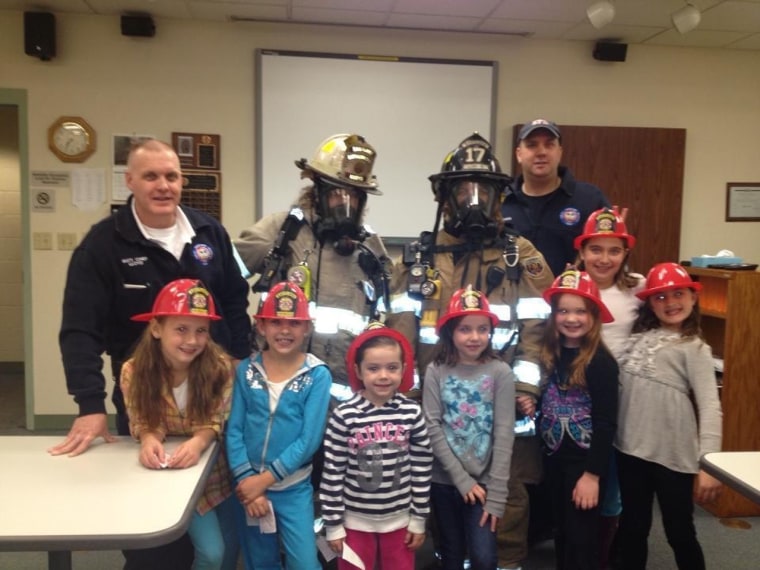 That makes this year's triumphs all the sweeter. She's already more than doubled her previous tally of 650 boxes, which was enough to earn her a trip to Washington, D.C., last year for Girl Scouts Rock the Mall, a massive sing-along at the National Mall.
Girl returns sticks she took from Yosemite with adorable letter
This year, she's supplied half the count toward the entire troop's goal of 3,000 boxes. At first, the girls set 2,013 (the highest number on the order form) as their personal goal to earn the prize of a Kindle Fire, but then most settled for more realistic numbers.
Not Taylor, though. In her mind, the number 2,013 is a worthy goal that holds special significance.
"It earns me the CEO: Cookie Entrepreneur Officer," she said.
Boy, 6, writes book, raises $92,000 for best pal's rare disease
Taylor's involvement in her community extends beyond cookies. She regularly reads to kindergartners, and she enjoys hearing "back when" stories from nursing home residents and the military veterans she met in D.C. last year.
"She's quite a little cookie herself," Smith said.
Homeless man who returned ring gets more than $175K in donations