Cami Carver didn't know how to react when she met the man who saved her life.
The 9-year-old girl from Salt Lake City, Utah, was diagnosed with acute lymphoblastic leukemia in July 2010 and by August 2013, following a brief remission period, was told she was going to need a bone marrow transplant.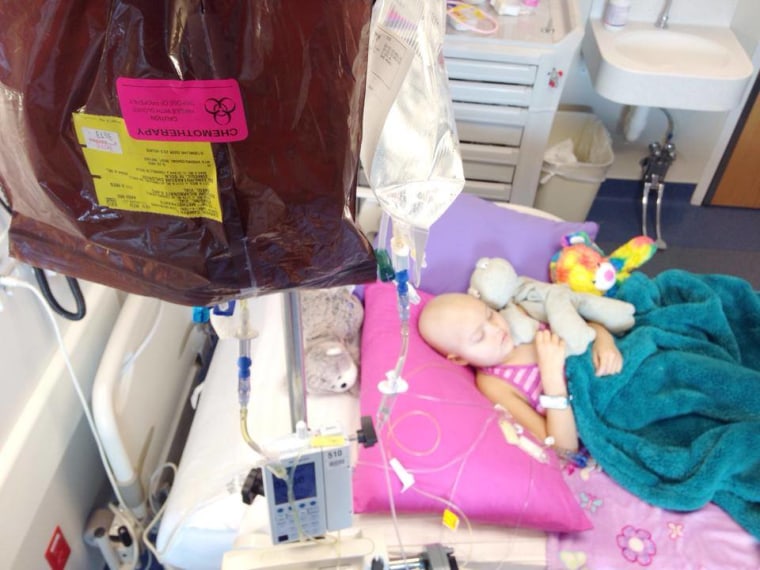 Since no one in the family was a match, they checked the registry and found out there was only one perfect match out of 11 million people. That match was Joe Tolin, a 26-year-old from Beaumont, Texas, who got swabbed six months earlier outside Jason's Deli, the restaurant that he manages.
"I really hoped that they would contact me, but I didn't think too much about it," Tolin told TODAY.com. "I just signed up and went back to my day-to-day routine."
RELATED: Meet the Australian blood donor who's saved more than 2 million lives
Sure enough, they did. He got a call from Be The Match in August 2013 notifying him of the good news.
Two years later on the way to the airport to meet Tolin, his wife and their two kids, on July 16, Cami asked her mom, Chelsea, how to act and what to do.
"I told her to just do whatever she feels and suggested that she shake his hand and thank him," Chelsea told TODAY.com.
RELATED: Deliveryman paints message on SUV in search of a kidney donor
She didn't just shake his hand. Overcome with emotion, she dropped the sign she had been holding up to welcome him and ran through the crowd to hug him.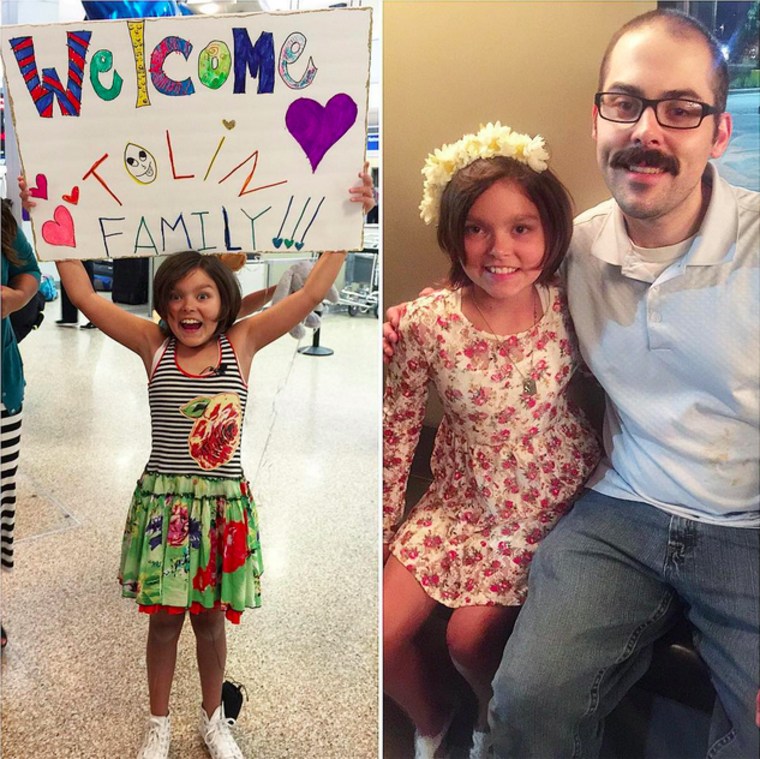 "She later told me that the minute she saw him she felt the need to hug him," Chelsea said. "Meanwhile, I was sobbing. It was a very emotional and surreal feeling to meet the guy who saved your daughter and even has the same DNA. We all felt instantly connected."
RELATED: Meet the 'matchless' woman on a desperate search for a marrow donor
They then walked hand-in-hand to the car, and the two families spent a beautiful weekend together, which was made possible by generous donations from family and friends.
"Cami is so fun, funny and courageous," Tolin said. "To be able to help her means the world to me and it's something that I'll always be thankful for."