Sorry, President Obama, Queen Bey holds more sway over kids.
During a service project Thursday at a Washington, D.C., charter school, a young girl working next to President Obama told him she was glad he and the first lady paid their campus a surprise visit — but she actually had hoped for someone else.
"I really wanted it to be Beyoncé," said Madison, a sixth grader. She and Obama worked together side-by-side stuffing backpacks with books, sidewalk chalk and other items for homeless children.
"I understand," Obama told the girl, before making a reference to his daughters. "Malia and Sasha would feel the same way."
Madison then tried to backtrack.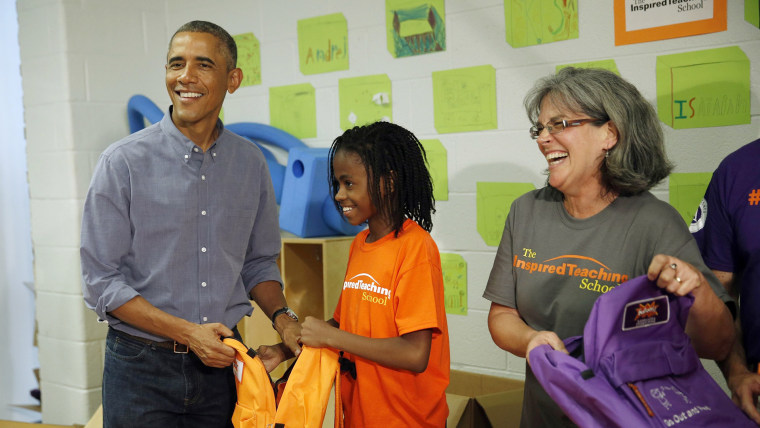 "But then I realized it was going to be you and that's even better," she said.
Obama smiled but called her bluff.
"I appreciate you saying that in front of the press," he told her. "I know it's not really true."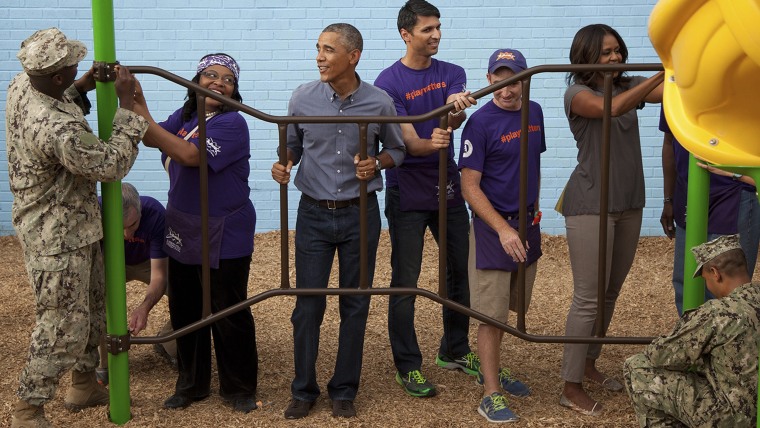 The first lady, standing nearby, told Madison she understood how she felt.
"I'd rather see Beyoncé," she said.
The president and Michelle Obama paid a visit to the school as part of activities commemorating the September 11th National Day of Service and Remembrance.
Follow TODAY.com writer Eun Kyung Kim on Google+ or on Twitter.