Many kids save their piggy bank money to buy themselves treats or a new toy. But one 4-year-old girl in Colorado is using her cash to help a local police officer who is battling cancer.
Sidney Fahrenbruch said the decision to donate her money to Officer Kyle Zulauf of the Longmont Police Department was an easy one. "It's the nice thing to do," she told TODAY.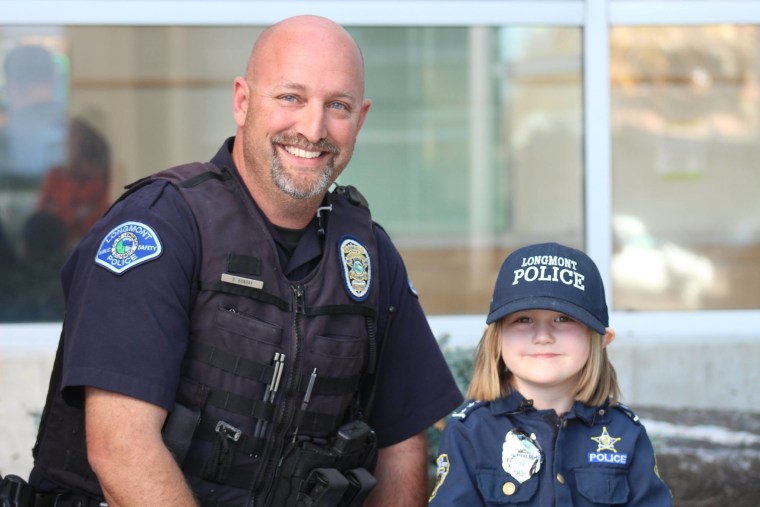 Zulauf, an Army veteran and father of three, was diagnosed with pancreatic cancer 1 1/2 years ago. His police department has been trying to raise the money he needs to pay for an additional surgery.
In a way, Sidney is returning a favor to the police department. Earlier this year, another officer, David Bonday, came to her family's new home after Sidney asked them to check for monsters — an adorable story that made headlines across the U.S.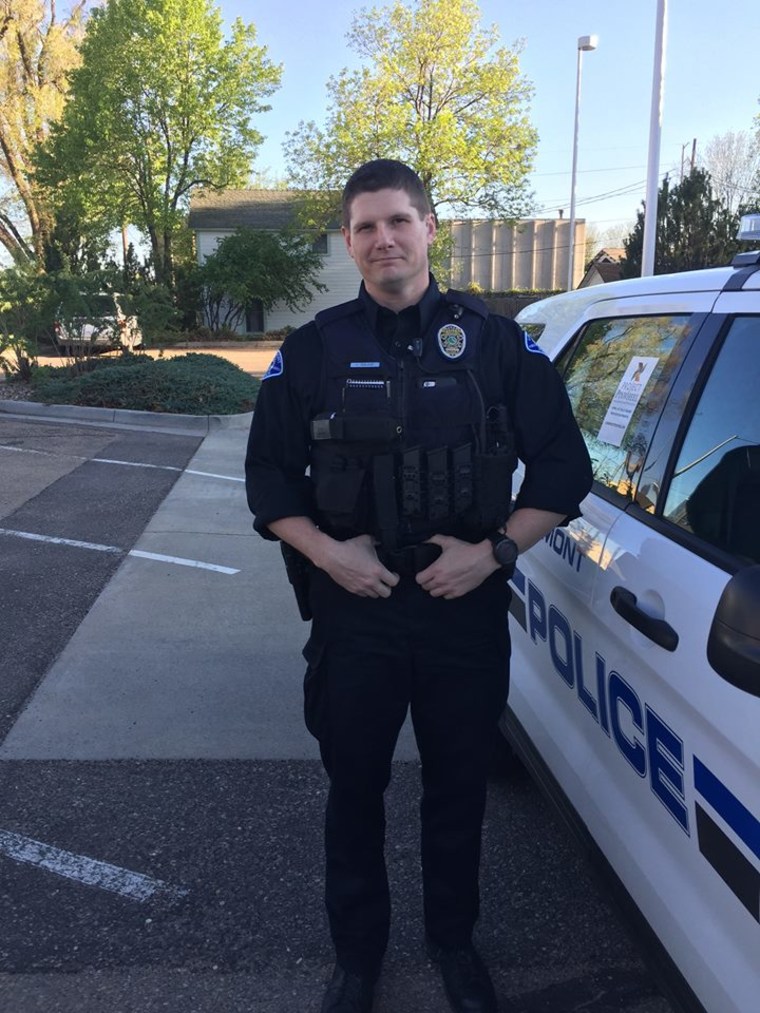 Sidney has long had a fascination with the police. Her mother, Megan Fahrenbruch, said her daughter visits the police station about once a week and frequently brings the officers treats like candy and cookies. "It all started about two years ago when she saw an officer directing traffic. It was hot outside and she said, 'He looks thirsty; he needs water,' and she brought him a bottle of water,'" Fahrenbruch told TODAY.
Because of her weekly visits, Sidney immediately recognized a fundraising poster at the police station that had a photo of Zulauf. She told her mother then and there she wanted to give Zulauf her piggy bank money, about $9 in bills and half a bag of change. "It feels good that she's so giving. She wanted to save the money for a toy but decided someone needed it more than her," said Fahrenbruch.
Last week, Longmont's Department of Public Safety posted photos on Facebook of Sidney donating the contents of her piggy bank to Bonday to give to the department's fundraiser for Zulauf.
"Many of you will recall Sidney (4-years-old), who made national news when Longmont Police Officer Bonday came to her house to search out and remove monsters in her new home," the department said in an accompanying statement. "Today, Sidney was back at the department with a different purpose. She brought the contents of her piggy bank for Officer Bonday to provide to our fundraiser for one of our officers who has been diagnosed with cancer. Words are not available for what this means to us."