Since watching a cartoon helped Alexis Hwa learn more about the disease that was taking over her body, she wanted to share that same gift with others going through similar circumstances.
After being diagnosed with leukemia in June 2012, the now 6-year-old girl had a lot of questions. Some common ones: What is cancer? Why do I have cancer? Why can't I go outside and play with my friends?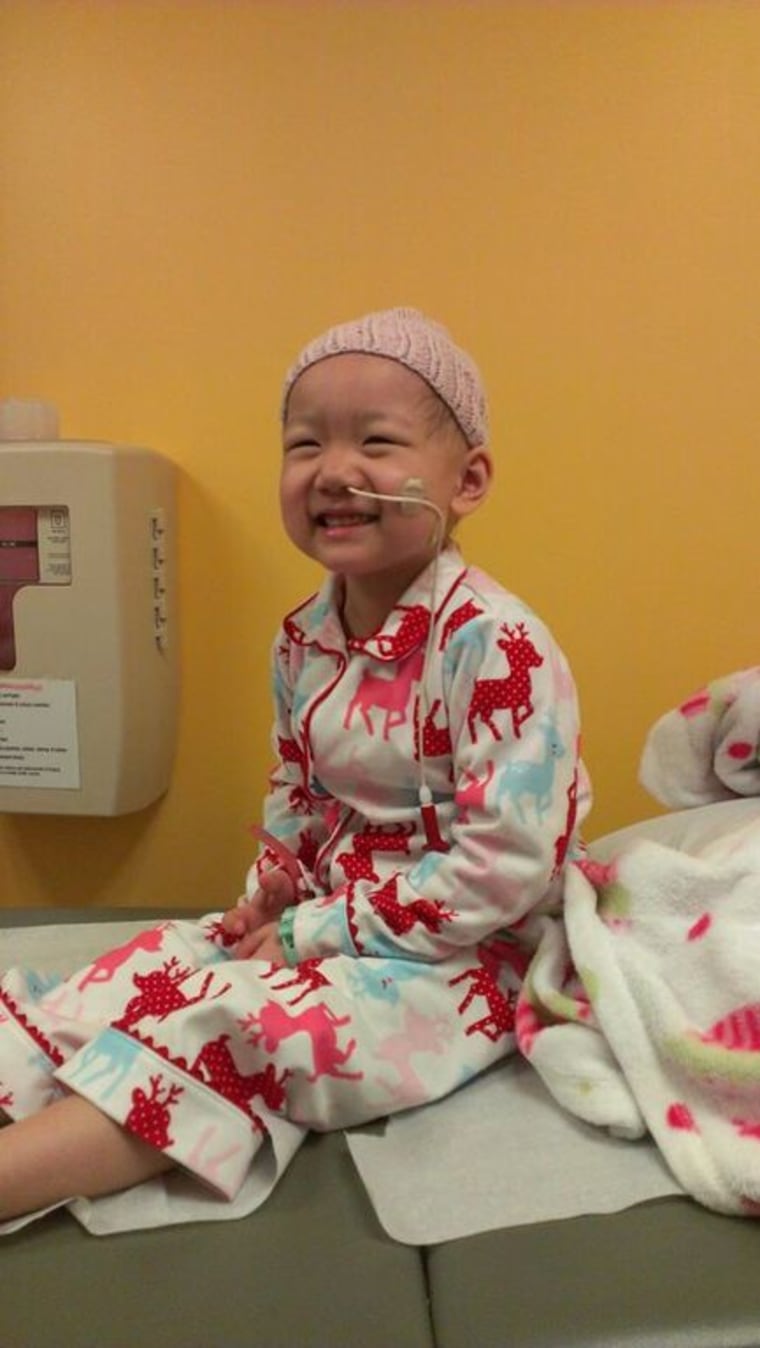 In an effort to learn more, her nurse at Seattle Children's Hospital suggested that she watch a particular episode of "Charlie Brown," where Charlie's friend, Janice, who has leukemia, loses her hair and has to go through all the same treatments as Alexis.
RELATED: 4-year-old girl in remission from cancer goes as herself for 'Superhero Day'
"She watched it over 50 times and so once Make-A-Wish came asking what she'd like her wish to be, she brought the 'Charlie Brown' DVD to her parents and said she wanted to create her own cartoon," John Hwa, Alexis' dad, told TODAY.com.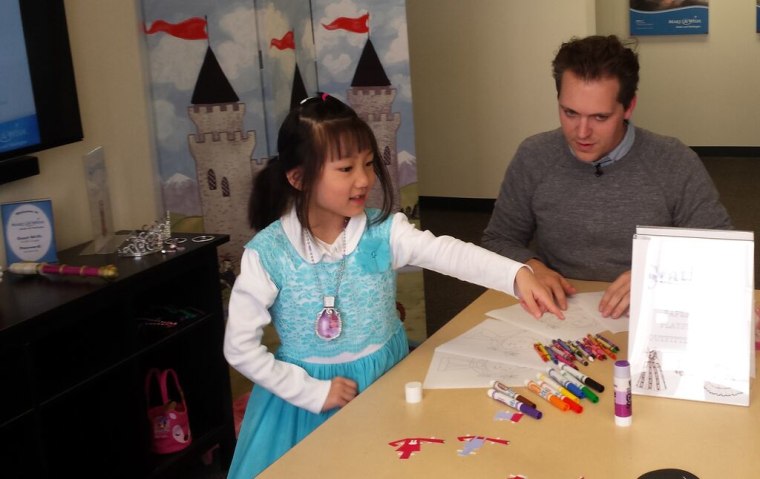 RELATED: Make-A-Wish: Boy's dream of becoming firefighter comes true
After Alexis came up with the story line in July 2014, a local Seattle creative agency called World Famous offered to put together an animated version of her battle with cancer. They included her in many of the project's decisions, including what her character, Princess Alexis, would wear.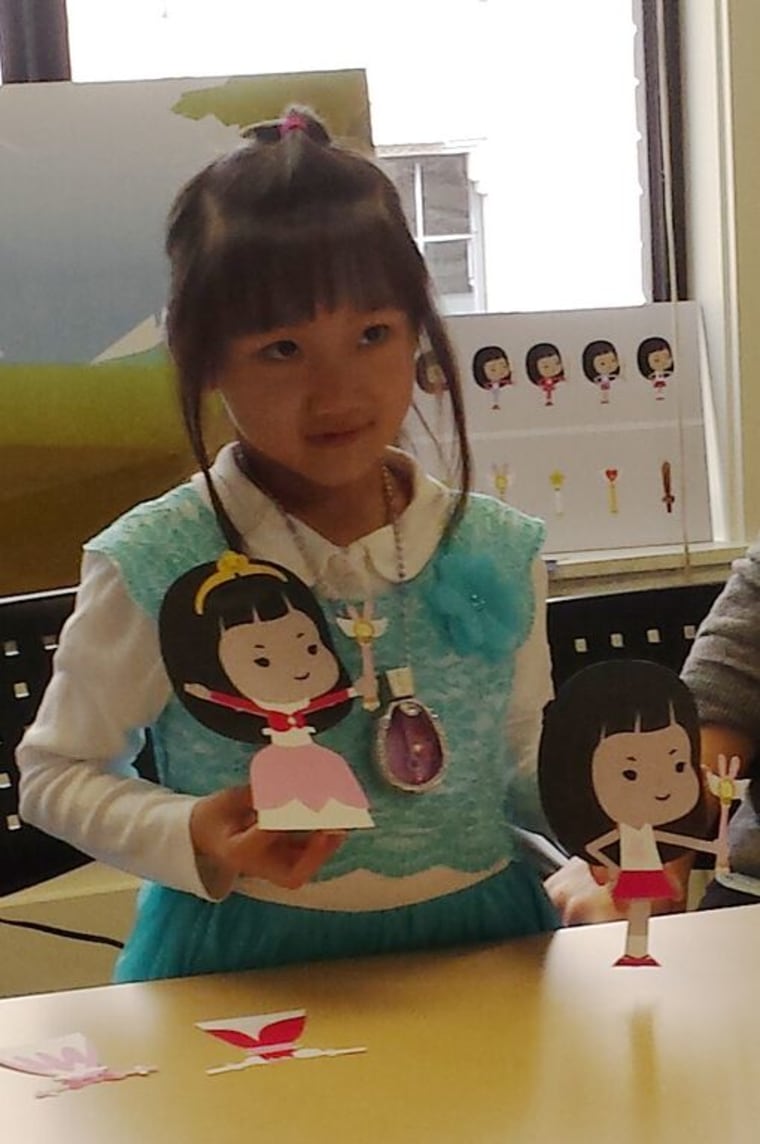 She also got to record her own dialogue, with help from actress Jamie Chung, who was the voice of the narrator. Chung even attended the video premiere at Seattle Cinerama on Oct. 24, just seven days before her wedding to Bryan Greenberg.
RELATED: Girl with terminal cancer donates Make-A-Wish money to her school
"Any time someone can show up and make a wish come true, it's really special," Jeanette Tarcha, vice president of communications and marketing at Make-A-Wish Alaska and Washington, told TODAY.com.
At the premiere, 450 people gathered to watch Princess Alexis fight off a dragon, which symbolizes her battle with cancer. When she returned home, she and her brother, Johnsson, 3, acted out the storyline and fought each other using imaginary wands.
Johnsson has been a supportive brother from the start. To make Alexis feel more comfortable about losing her hair, her parents shaved his head when he was just 5 months old.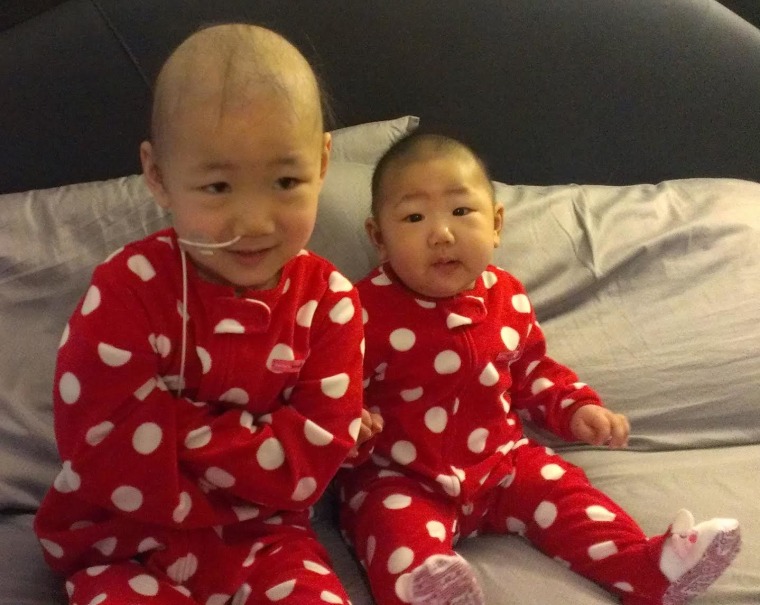 "At home, we say she's our princess, but when I asked her how she enjoyed the premiere, she said, 'It was great, I was everyone's princess!'" Angela Hwa, Alexis' mom, told TODAY.com.
Alexis is currently in remission, which frees up more time to play with friends, many of whom attended the premiere.