Rowan Hansen's superpowers don't include bending steel or flying with a cape, but that hasn't stopped the 11-year-old girl from saving the day with her call for more female superheroes.
Last month, the Champaign, Illinois, fifth-grader addressed a letter to DC Comics — whose characters include Superman, Batman and Wonder Woman — to express her frustrations. "I love your comics," she wrote, "but I would love them a lot more if there were more girls."
In Rowan's quest for truth, justice and the American way, her letter became more than a conversation; it became a movement that DC Comics couldn't ignore.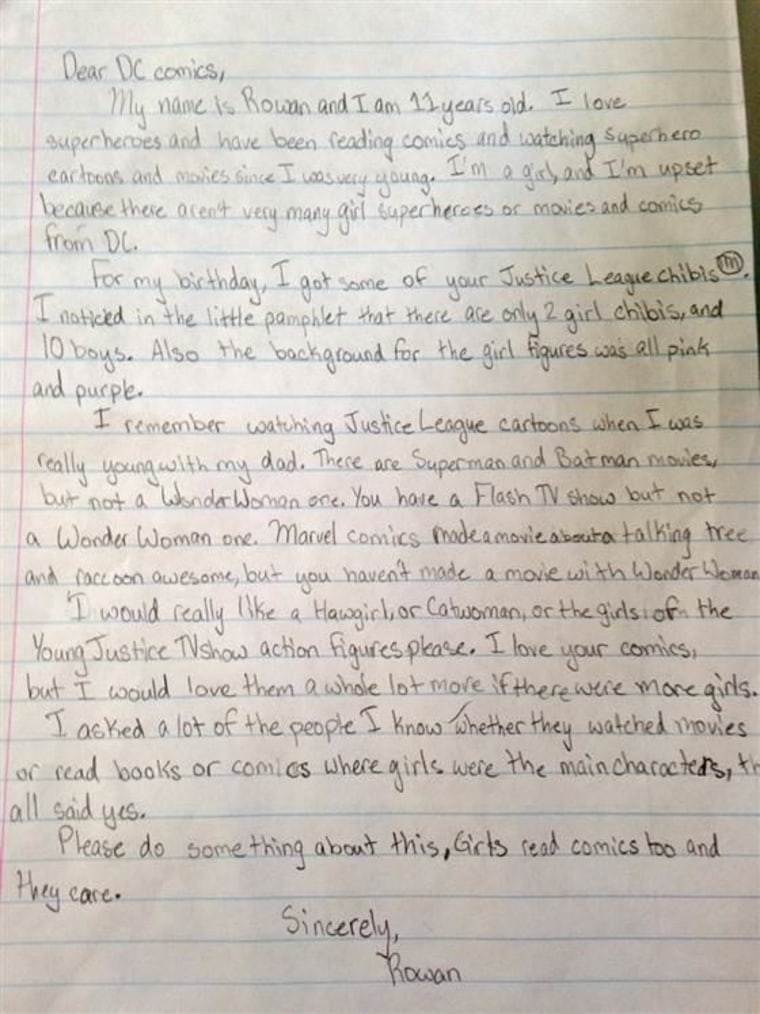 "I have never really understood why they've had more male superheroes," Rowan told TODAY. "It's not like the male superheroes are better than the female superheroes. But there are just more of them."
She was reminded of this when she received a birthday gift of Justice League figures, whose set of 12 only includes two female characters. In addition to requesting action figures of Hawkgirl, Catwoman and other female DC characters, she asked for better efforts when it comes to green-lighting projects on television and the silver screen.
"There are Superman and Batman movies, but not a Wonder Woman one," she wrote. "You have a Flash TV show but not a Wonder Woman one. Marvel comics made a movie about a talking tree and raccoon awesome, but you haven't made a movie with Wonder Woman."
Although Wonder Woman is expected to appear in next year's "Batman v. Superman: Dawn of Justice," no finalized plans for a movie of her own have been announced.
In closing, Rowan's letter called for greater action across the board. "Please do something about this," she wrote. "Girls read comics, too, and they care."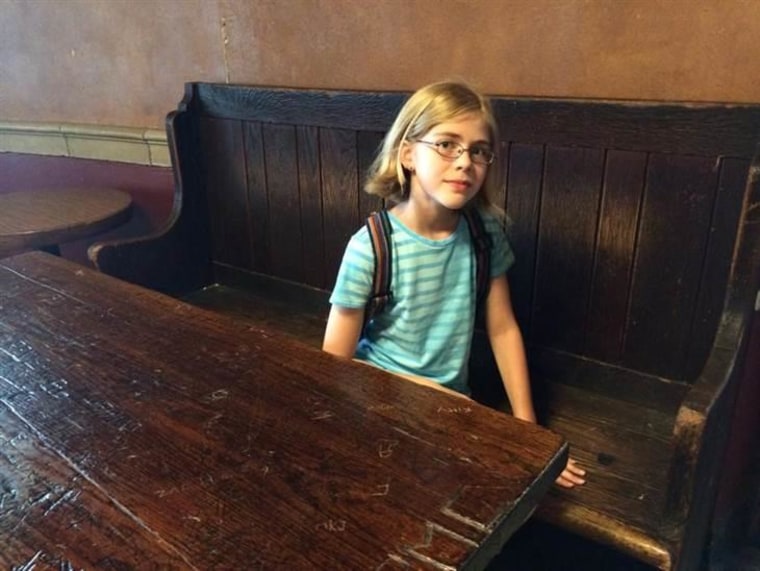 She also questioned the practicality of women superheroes' costumes.
"If Batman gets to wear armor, then why doesn't Wonder Woman get to wear armor?" she said. "And I know that she's kind of invulnerable, but it would still be nicer if she didn't wear a bathing suit all the time."
Her parents, Jim Hansen and Renée Trilling, who are English professors at the University of Illinois, said Rowan has been aware of gender inequity for years.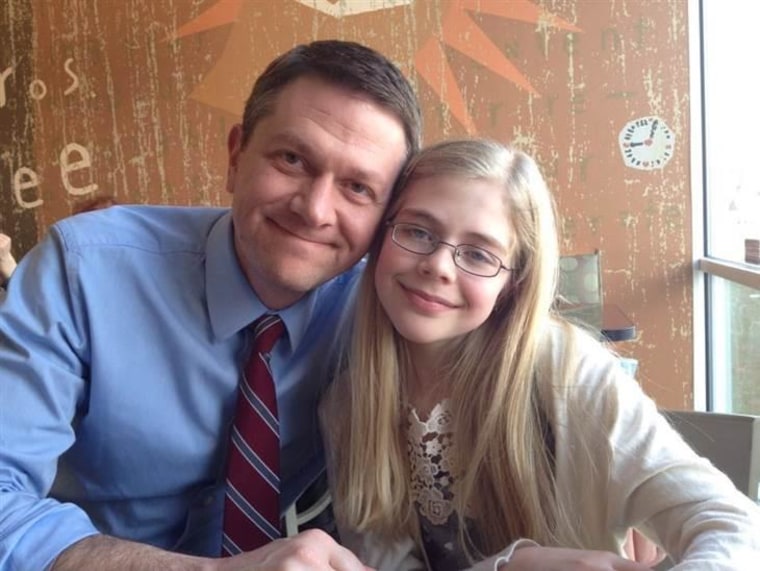 "You go to the store and they don't have a Hawk Girl T-shirt, [but] they have Superman everywhere and Batman everywhere," Renée said. "I don't think it diminished her enjoyment of the stories or the characters at all. But it made her feel like she couldn't quite participate in the way that she wanted to."
Jim added that Rowan's curiosity piqued his own. "[She'd ask], 'Why does Wonder Woman always have to be caught by Superman? Why doesn't Wonder Woman ever catch Superman?'" Jim said. "I was like, 'These are good questions.'"
Once Jim posted Rowan's letter online, it went viral faster than a speeding bullet. It even penetrated the walls of DC Comics, whose staff responded Jan. 30 on Twitter to show solidarity.
Rowan was thrilled by the tweets, but hasn't lost focus on the greater goal.
"I was just, like, 'Oh, my God, I can't believe this,'" she said with a laugh. "It was really, really cool, 'cause they're so big and important people. But I thought 'I don't want people to think, "Oh, yeah, okay, they responded to her. Now it's over.' I want people to keep trying to make this happen, 'cause it's really important to me."
For now, DC appears to be putting their words into action. Through TODAY, DC presented her with a sketch of a new superhero: Rowan, herself.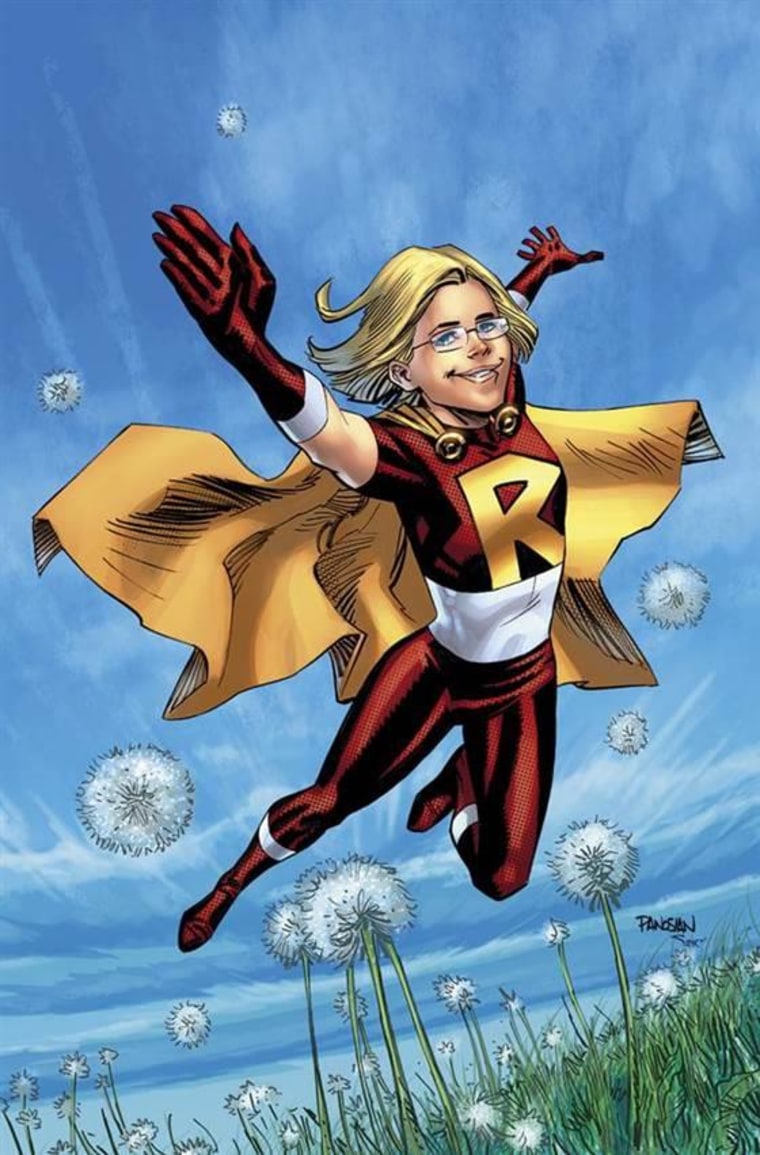 Her parents were moved by the gesture. When Jim suggested it be placed above a mantle, Rowan agreed. "It needs to have, like, a place of honor," she said, laughing.
And DC may have an ally in Rowan if it decides to green-light that Wonder Woman movie. When TODAY asked Rowan if she'd be interested in writing the screenplay, she said she'd consider it — once she finishes fifth grade.
After TODAY aired Rowan's story, viewers shared some of their favorite photos of their daughters as superheroes. Here are a few: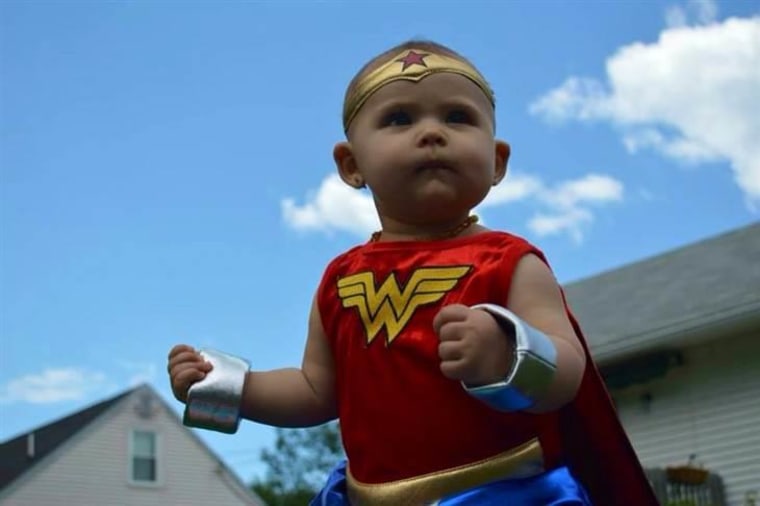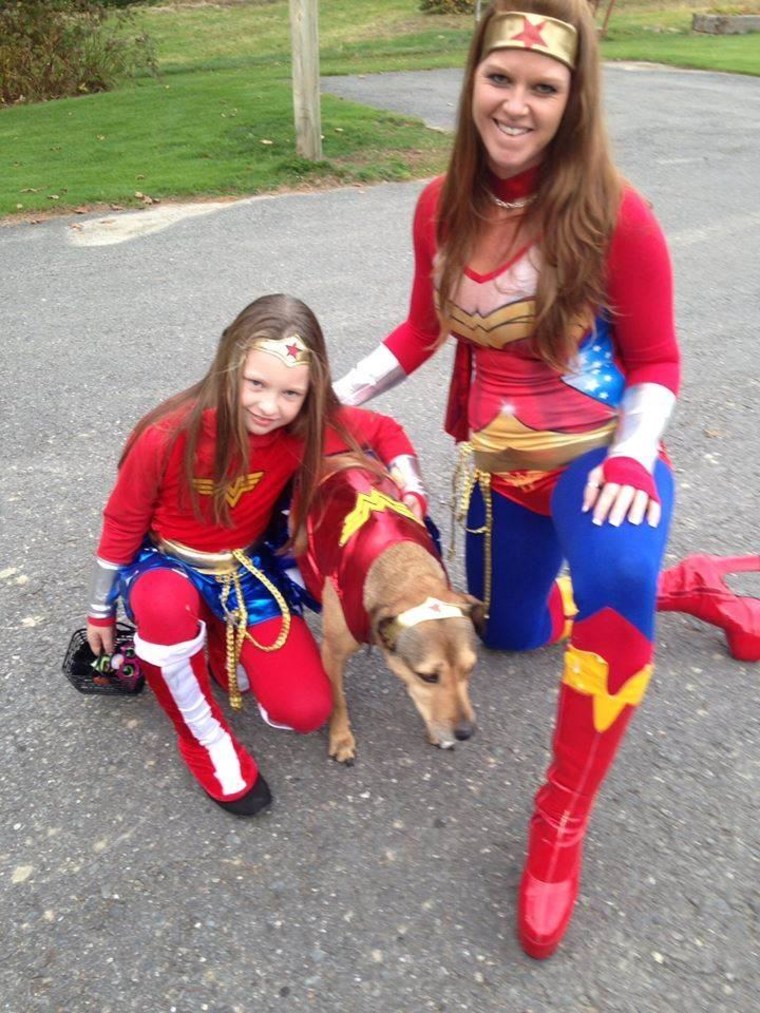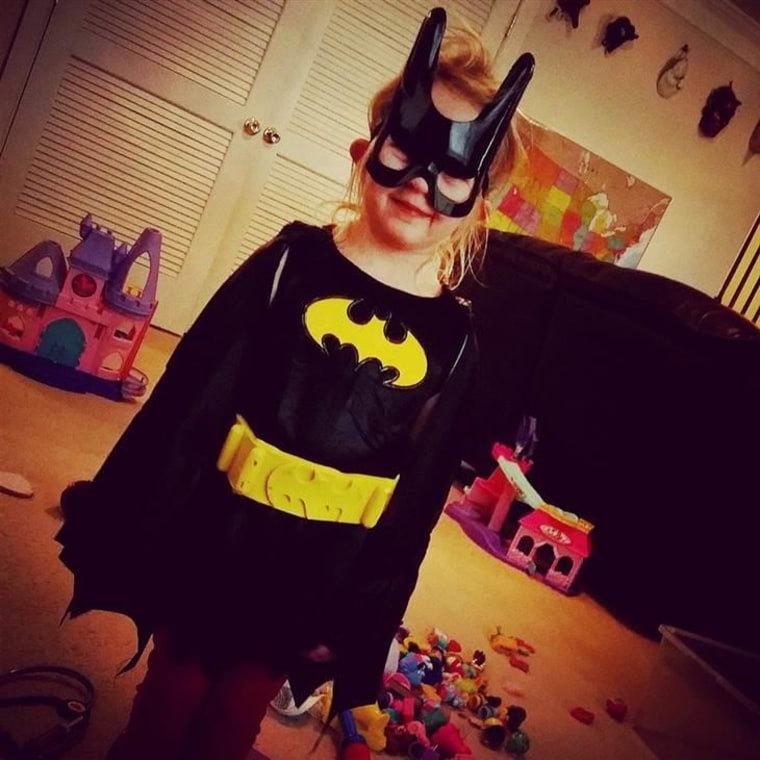 Follow TODAY.com writer Chris Serico on Twitter.