A young Texas girl has started a ripple of goodwill after giving up the coveted American Girl doll she wanted for Christmas to raise money for U.S. troops.

Jordyn Self, 10, had asked to get a limited edition American Girl doll called "Saige" for Christmas this year. But when she accidentally discovered it in her mother's gift-hiding spot, she got an idea.
Jordyn belongs to a character-building group at her school that has been sending care-package supplies to troops for an "Adopt-a-Platoon" initiative. That effort filled Jordyn with empathy for soldiers serving abroad — and it occurred to her that she could help them by donating her new doll.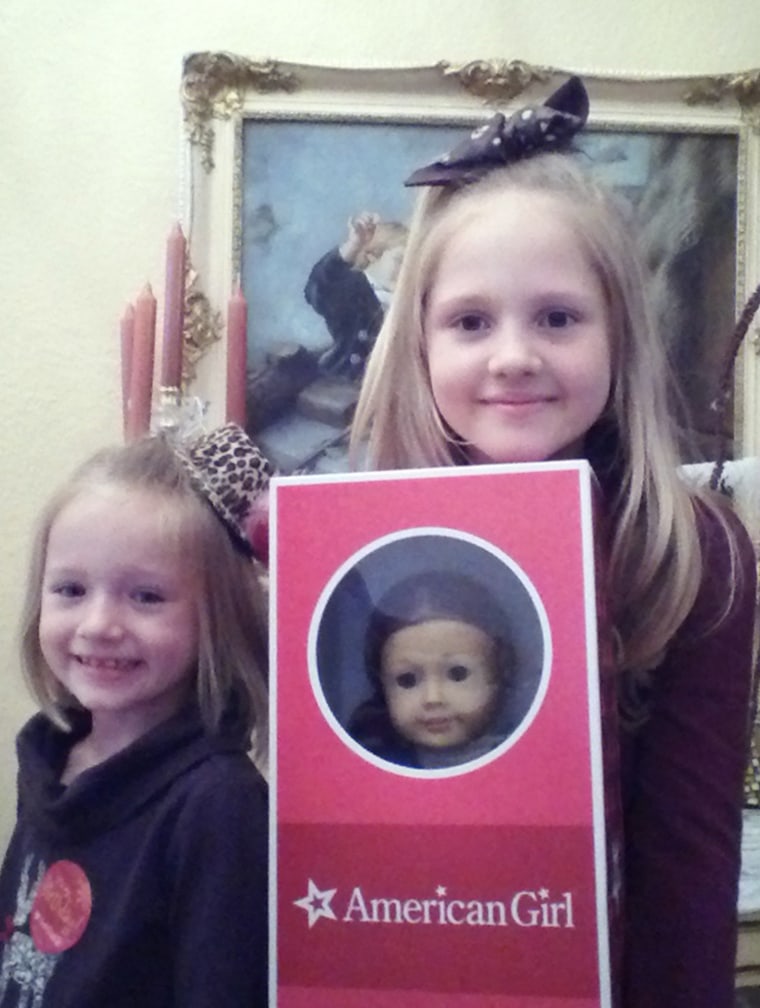 "Why wouldn't it be important?" Jordyn said on TODAY Wednesday. "They don't get stuff that we get every day."
Jordyn's mom, Amy Self, said she's not surprised by her daughter's act of kindness.
"There's just something in her that makes her have the desire to give whatever she has," Amy told TODAY.com. "She didn't have anything else to give, but she knew she was getting that doll for Christmas and she knew they were expensive."
As a reward for her generous spirit, TODAY is sending her two dolls — including one for her younger sister. 
"Thank you for having such a good heart," Matt Lauer said during the interview with Amy and Jordyn Wednesday from their living room. 
"She just started it and never looked back," Amy said on the show. "If she has something that somebody needs, she's happy to give it."
The "Saige" doll is selling on American Girl's website for $110 and on eBay for more than $150, but Jordyn's family decided to organize a drawing to raise as much money as possible for service members overseas. Jordyn's mom set up a Facebook page called "Saige for Soldiers" to promote the contest; each $1 ticket purchased buys a chance to win the doll. So far, the effort has brought in more than $1,560.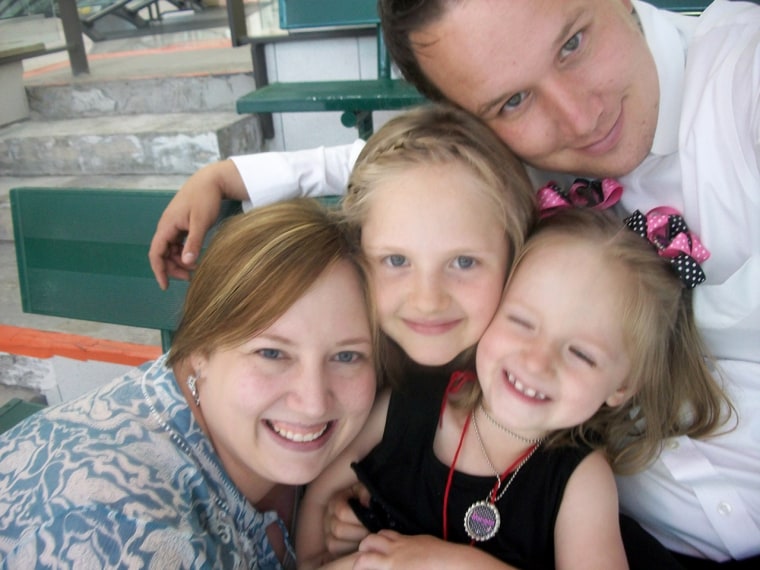 All money raised will go toward goods for the troops, including candy, snacks, batteries and personal-care items. "Give generously and love hard for the ones who give up Christmas with their own families keeping us safe," the family wrote on the Facebook page.
Jordyn has been excited about the attention the "Saige for Soldiers" effort has been getting — mostly because it's resulting in more care packages for troops. The family also has been moved by comments on the Facebook page from appreciative troops serving in Afghanistan and from strangers inspired by the fourth-grader's generosity.
"People are raffling off American Girl dolls all over the Internet for other good causes," Jordyn's mom said. "It's really spun a lot of people to have a good idea to do something good or give something back to people who need it.
"It's such a nice story. Here's a little girl. She gave what she had. What's better than that around Christmastime?"
Tickets for the Saige for Soldiers drawing will remain on sale until the end of the day on Saturday, Nov. 23. To learn more about the drawing, visit this Facebook page.