Just in time for July 4, "Dancing With the Stars" phenom and French native Gilles Marini has become a U.S. citizen.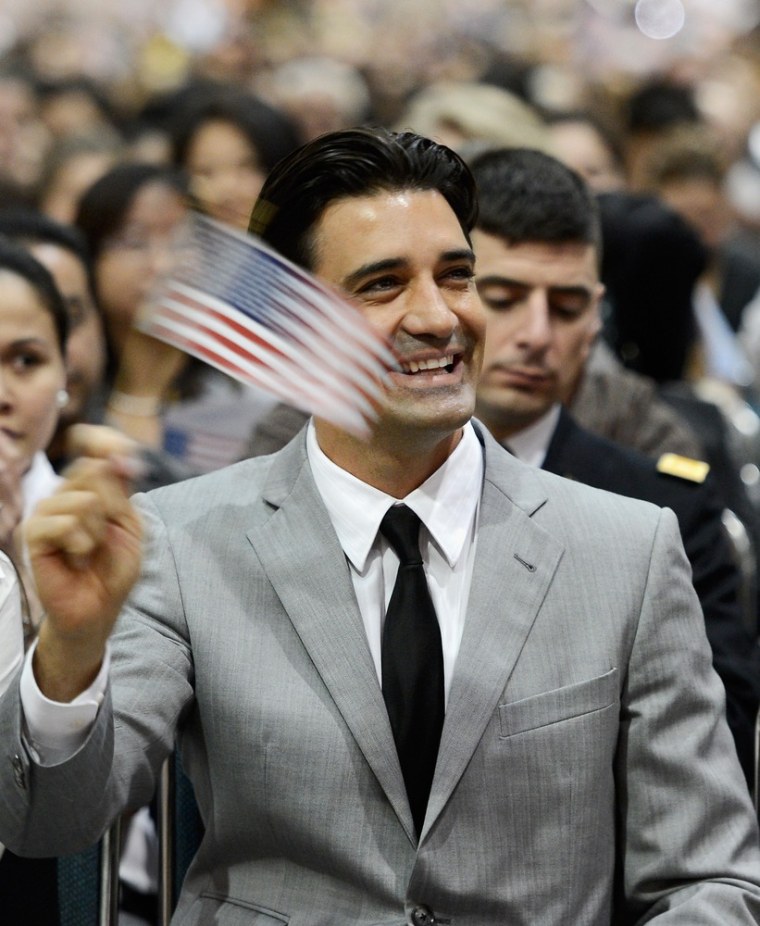 Marini took the oath of citizenship at a naturalization ceremony Wednesday at the Los Angeles Convention Center. More than 7,000 candidates from 120 countries were sworn in. How they all celebrated afterwards is impossible to say, but Marini shared his plan the day before.
He wrote on Twitter Tuesday, "Eating my Last Supper as a French Man, tomorrow I'll become American! So I am eating a 'French Crepe' I think it's proper. Tomorrow a burger." And he didn't just eat any burger: "My first true American meal as an American Citizen = In-N-Out," he tweeted, referencing the iconic West Coast hamburger chain. He later tweeted a photo of that meal, with an American flag tucked in the straw of his drink.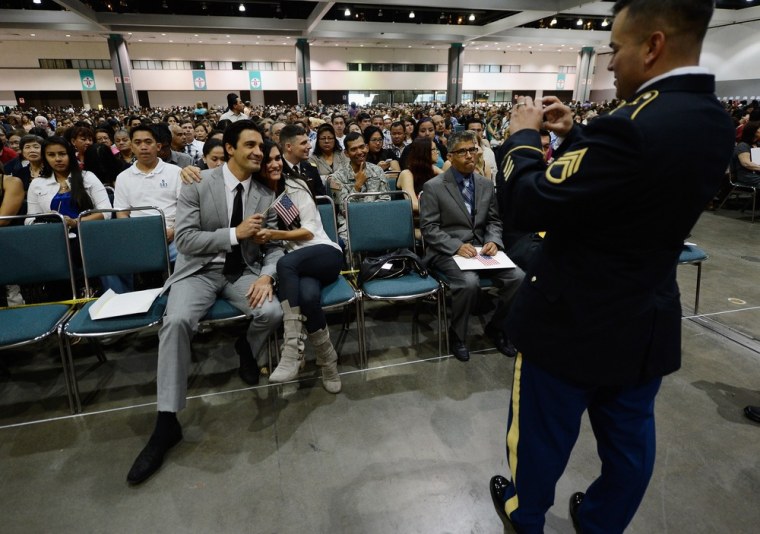 "It's very difficult to express in words what I feel just because it's 10 years in the making," Marini said in a video interview posted at OnTheRedCarpet.com. "It's fantastic ... I'm an American."
Despite a "steamy paso doble," Marini didn't win the "Dancing" mirror ball trophy in 2009, losing to gymnast Shawn Johnson. 
But the accented hunk, who also appeared in the "Sex and the City" movie, was a fan favorite, and many hope he'll be included for the upcoming "Dancing With the Stars: All Stars" season.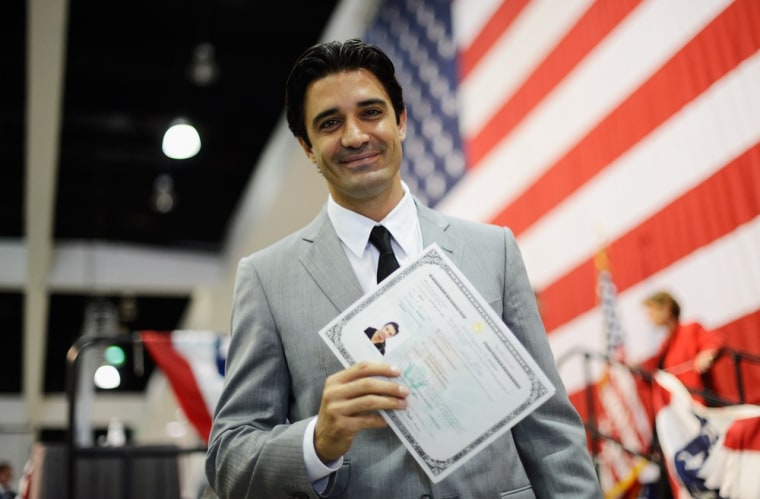 Have an all-American congratulations wish for Gilles, or want to say you'd like to see him on the "All Stars" season? Let him know on Facebook.
Related content: