More than 150 members of law enforcement have joined the hunt for an "armed and dangerous" fugitive suspected of murder who escaped from a Pennsylvania county jail into a heavily wooded area.
Michael Burham, 34, remains on the run for the fifth day since authorities said he escaped the Warren County Jail by using bedsheets tied together to make a rope to climb down from a metal roof.
Nearly 200 local, state and federal officers are now searching for Burham from the ground and the air in a rural area near the border between New York and Pennsylvania. Authorities said he should be considered armed and dangerous and should not be approached if detected.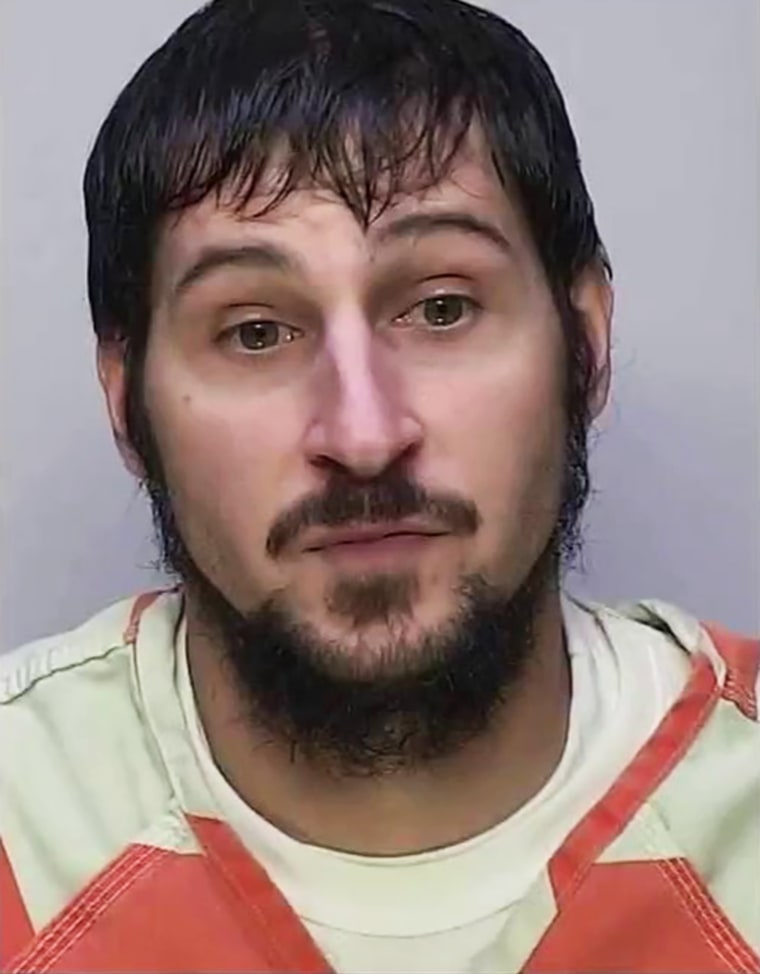 Police said Burham is a survivalist with military training. They believed he also could be getting help from others after finding supplies and campsites he may have possibly used.
He was being held at the jail in connection with a burglary and arson and has been accused of kidnapping a couple in Warren County. Burham also is a suspect in the murder of New York resident Kala Hodgkin on May 11.
Authorities would not say whether they have spotted Burham or come close to capturing him because they're aware he could be following media reports about the manhunt.
"We are putting significant pressure on him," Lt. Col. George Bivens of the Pennsylvania State Police said at a news conference. "We're actively pushing him in these areas. If he is here, he is not getting any rest.
"I believe at some point we will force him to make a mistake, and when he does, we will use that to our advantage."
This is the second time in the last two months that Burham has eluded police. He spent nearly two weeks on the run in May as a suspect in Hodgkin's murder and allegedly kidnapped an elderly couple as officers closed in on him.
The hunt for Burham comes after two other fugitives at large were caught in Montana and Northern California.
Chadwick Mobley, 42, a suspect in a 2011 murder in Michigan, was captured in Plains, Montana, on July 10 after escaping custody a day earlier, police said.
Eric Abril, 35, who is accused of a deadly shootout with law enforcement officers in April, is back in custody after escaping from a medical facility in California over the weekend. Abril was apprehended in Rocklin, north of Sacramento, on July 10 after a resident alerted police to someone's presence in an area of dense foliage.