/ Source: TODAY contributor
Is August too early to think about "back to school" for the kids? I used to think so. Until I had kids. Especially now that my daughter is proudly entering her first year of high school, and now that we are entering the Age of Lots of Stuff, the amount of tech, gear, gadgets, books and study aids has seemed to multiply. Now, for most people, it's honestly hard to separate the necessary from the merely enticing.
But this is where I come in … I hope. Below, I've put together a list of pretty amazing gear and tech, not as the representative list of "things you need," but rather as a guide. And I've divided it by the age of the child (or the parent), so you can look for stuff that best suits your little offspring.
Before I get to the tech, it's important to note that I assembled the guide based on a few basic principles:
1. Get stuff that makes your kid's school day (or yours) simpler and more productive. "The next great Nintendo Wii" game is NOT on that list.
2. Get things that reduce the number of steps you need to take to get kids ready in the morning.
3. Shop online for competition and shipping deals. One great new service: Amazon.com has instituted Amazon Prime, which offers free second-day shipping on more than 1 million products sold at their site. If you're buying for a bunch of kids, it could be perfect: For $79 a year, you get FREE second-day shipping on almost anything you buy from them, with no minimum order size. Forgot pencils? Free second-day shipping. Need a GPS for your kid's college camping trip? Free second-day shipping. As many times as you like during the year.
4. You say you never need things at the last minute? Right.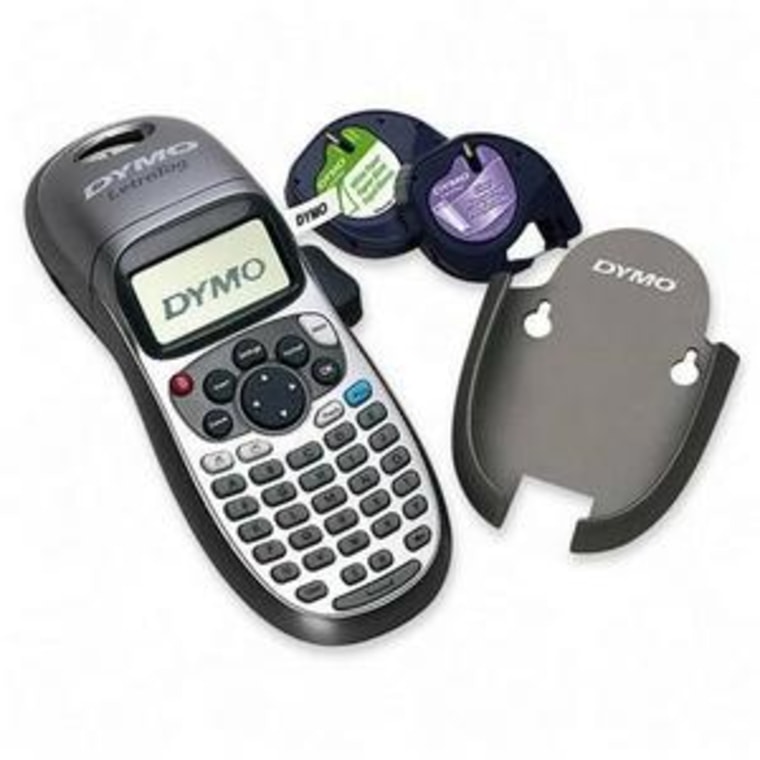 College kids' gear
Razor E300 Electric Scooter: The big deck and solid frame make this electric scooter perfect for the college kid who needs to get from one side of a big campus to the other … and who doesn't want to fire up the cruddy old car. Or who doesn't own a cruddy old car. After charging overnight, this silent, stable scooter, with a chain-drive motor and 10" pneumatic tires (for a smooth ride), goes up to 15 mph. If the $169.99 price seems a bit steep for a college kid, consider two things: The average cost of a bicycle is $300. And then, consider what you're not buying: automobile insurance, among other things. $169;


Apollo 39-Piece tool kit: A 39-piece tool kit? For a college kid? Well, have you ever watched an 18-year-old try to hang up a tapestry without putting a puck-size hole through the wall? And have you ever gotten the bill? Give your college kid a decent little tool kit, and you'll be amazed at the things they don't ask you to do for them. Simple, compact, easy to store, the Apollo kit is cheaper than the cost of two large pizzas and is a nice way to tell them "You're on your own" without being mean about it. $29; amazon.com
High school kids' gear
Atlantis Weathergear Microburst Jacket: Still the best way to keep your kid dry — give them a jacket that looks cool, packs away easily but will keep them dry in an absolute deluge. The Microburst uses a high-tech coating to keep the jacket breathable when your high-schooler is running to the bus (late again?), but the microfleece-lined collar will eliminate the chafing normally experienced in yucky, heavy (and instantly lost) yellow rain slickers. A beautifully designed rain jacket that will hold up to abuse. $135; atlantisweathergear.com
Yes, you've had "The Laptop Talk" with your high school student — they can feel free to use the home computer, but you can't afford to buy them a laptop of their own quite yet. Here's the perfect middle ground: an incredibly portable (5 ounce) hard drive that lets them take all the work they'd ever want to school with them, syncs up easily with Mac or PC, and then comes home again. For $129, they can have a 160 gigabyte drive that holds up to 45,000 digital photos, 40,000 MP3 songs, 12 hours of digital video, or (dare we say it) about 4 million pages of their homework. Even if your lucky kid does have access to their own laptop, this is an excellent, affordable way for them to back up all their work. $129; westerndigital.com
Grade school
Samsung YP-S2 Pebble MP3 player: If there is one completely unreasonable electronics request your grade schooler will make in the next four weeks, other than for a flat-screen TV, it will be for an iPod. But at over $100, they can forget an iPod. But lucky you: You visited TODAYshow.com today because Samsung is about to introduce a $39 MP3 player that looks cool, works great, has a 1 gigabyte memory for lots of songs, and which won't completely freak you out if your kid loses it. He'll be mowing lawns for a month if he does, but no bank-breaking here. Fun, simple, easy to operate. $39; samsungusa.com
Shaun White Polo Shirt: Wait, you're saying, a polo shirt, in a tech column? Well, put it this way: If it weren't for the Internet, you'd never have heard that Target is selling worldwide teen hero Shaun White's line of shirts. So I guess that's technology giving you a leg up on your own reputation with your increasingly dubious kids. "Hey, kids," you'll say casually, "check out this Shaun White shirt for back to school! He designed it himself!" Your kids will look at you funny, and they won't admit you've just been very cool for three seconds straight. But it's true. The snowboarder/skateboarder/style icon designed inexpensive, limited-edition stuff your kids will love. Polos start at $9 at Target. target.com
Good luck, and start studying!
Paul Hochman is the gear and technology editor for the TODAY Show and a Fast Company magazine contributor. He covered the Olympic Games in Salt Lake City, Athens and Torino, Italy, for TODAY. He was also a three-year letter winner on the Dartmouth ski team and has a black belt in karate. Paul's blog can be found at: