Philip Soukup of Savannah, Georgia, was out running errands on March 29 when he noticed a man on the side of the road who appeared to be having difficulty moving. About an hour later, Soukup drove by the area again and noticed the same man sitting on the sidewalk, but this time there was a police car nearby with its lights on.
What Soukup, 33, saw next warmed his heart. He witnessed Cpl. Brandon Lord of the Savannah-Chatham Metropolitan Police Department walk out of a nearby convenience store to give the man a bottle of water and a pepperoni-and-sausage pizza. The officer opened the water for the man and sat down to talk with him.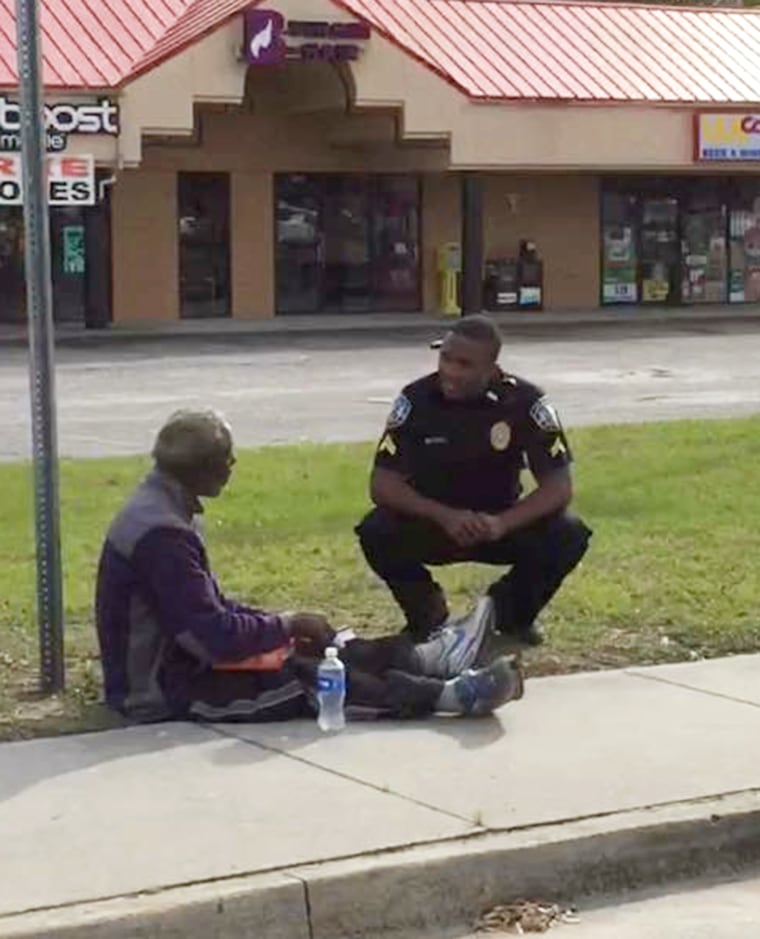 "I had received a call of a middle-aged man walking down the middle of the road near Montgomery Crossroads and Waters Ave," Lord told TODAY. The 31-year-old, who has worked as a police officer for 10 years, recalled approaching the man, and immediately noticing he was in distress.
RELATED: #Copslovehopscotch: California police officer plays hopscotch with homeless girl
"I sat next to him in order to ease his discomfort," he said. "He was trying to catch a bus to get to Wal-Mart, but he was weak and every time he reached a bus stop, the bus had already left.
"He told me he was hungry and had not anything to drink that day," Lord continued. "I did not even really think about it. I went into the store and bought him water and food. We talked while he ate and when he was done I gave him a ride to Wal-Mart."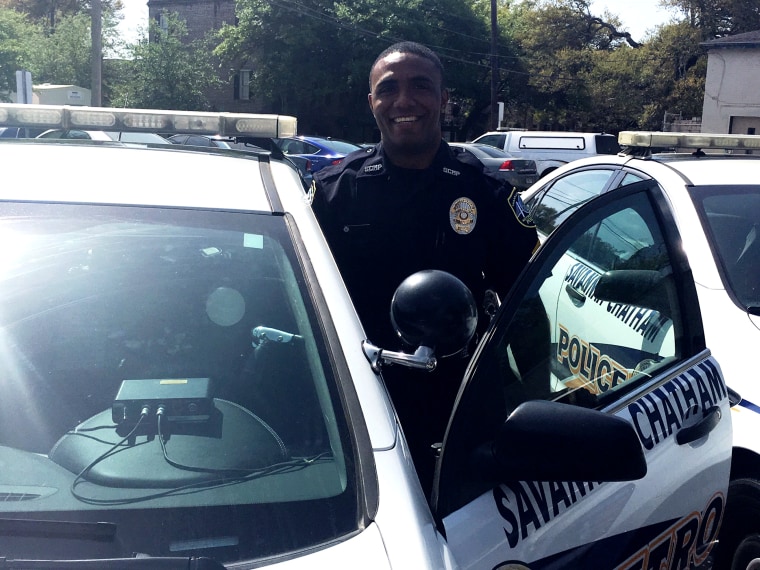 Lord described their conversation as "mostly small talk," and he learned that the man liked to sing. "I can't tell you what he sang, because it was R&B from the '90s," he said. Lord chuckled and added, "I am a new school music guy, but he was definitely old school, but he loved sharing it with me and enjoyed listening."
RELATED: See how this 'cool cop' is connecting with teens — on wheels!
This wasn't the first time that Lord has stepped in to assist people in need.
"I have helped others with rides, and when I see someone hungry, I have given them food that I may have just purchased and not touched because they need it more than I do," he said.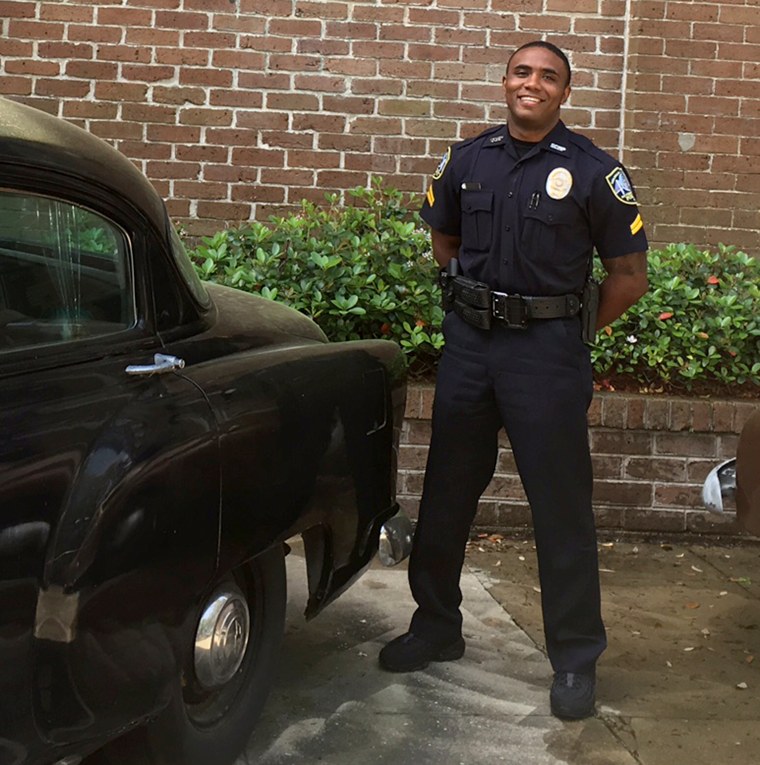 Soukup decided to post photos of the heartwarming encounter between the two gentlemen on Facebook. "There is so much negativity about the police and public servants that I wanted to share an image of an officer doing the right thing," he told TODAY. "I have many friends who work for EMS and are police officers, and I know what a thankless job it can be. Police officers put their lives in danger every day, so there should be more positive stories about them."
RELATED: Police officer shares meal with homeless man: 'Nobody wants to eat alone'
From Lord's perspective, the moment lifted his spirits, too. "I helped him with food and drink and he helped me by making my day," he said. "He reminded me that I chose the right career. When I dropped him off, I told him to make sure he finished his water, and he responded by saying he loved me."