In an interview that will air Friday on TODAY, Jenna Bush Hager talks to her father, former president George W. Bush, about his passion for painting, as his portraits of fellow world leaders are set to go on public display. 

Bush started painting after leaving the White House in 2009, and more than two dozen of his portraits will be part of an exhibit called "The Art of Leadership: A President's Personal Diplomacy" at the George W. Bush Presidential Library and Museum on the campus of Southern Methodist University in Dallas. 
Bush told his daughter that none of the world leaders he painted, including Tony Blair, Vladimir Putin and the Dalai Lama, have seen their portraits yet. They will be revealed for the first time on TODAY Friday.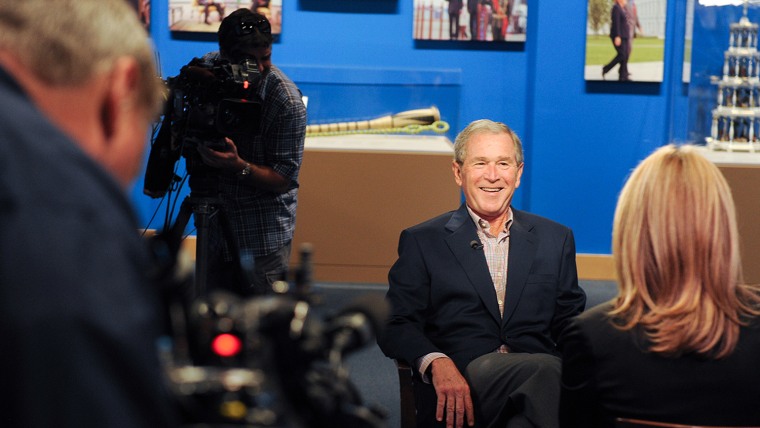 "I think they're going to be (like), 'Wow, George Bush is a painter,''' Bush said. "I'm sure when they heard I was painting, and if they had, they're going to say, 'Wow, I look forward to seeing a stick figure he painted of me.'

"I hope they take it in the spirit in which these were painted in. That was the spirit of friendship and that I admire them as leaders and was willing to give it a shot in terms of getting people to see how I felt about them."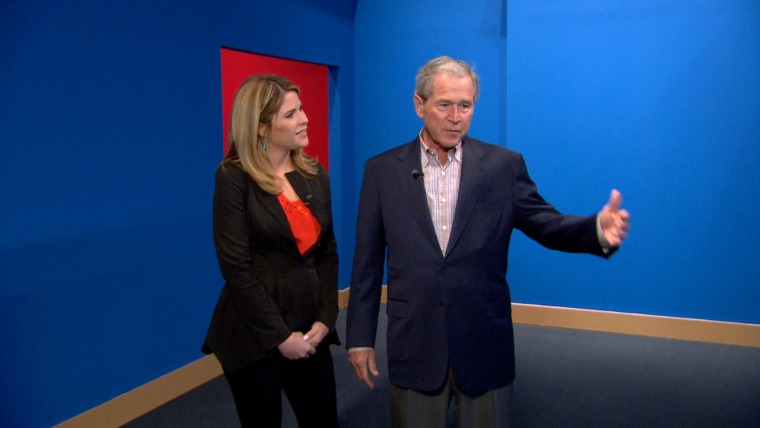 The exhibit will also include photographs and personal reflections on events during Bush's presidency. The 43rd president has also painted images of animals and landscapes as well as self-portraits like the one of Bush in the shower looking at himself in the mirror that was leaked by a hacker last year. 
"I was annoyed,'' Bush said about the paintings released by the hacker. "It's an invasion of one's privacy. And yeah, I was annoyed. And nor do I want my paintings to get out. And I found it very interesting the first painting that came out was the one I painted of myself in the bathtub. I did so because I wanted to kind of shock my instructor.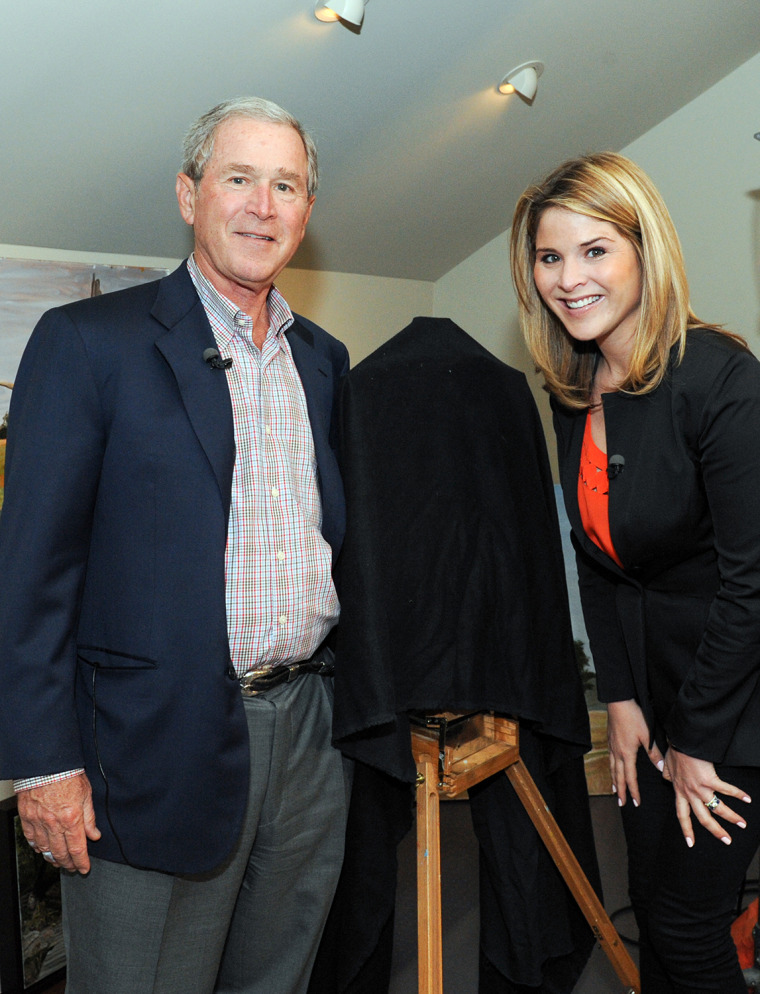 "I wanted to learn about painting — water hitting water,'' Bush said. "It kind of shows my sense of humor, I think. A little odd it was the first one to get released, and the truth of the matter is my paintings are not ready to be released. I mean, I'm still learning, and I don't know if they ever will be or not." 

He has been taking painting lessons since the end of his presidency after developing an interest when he read the 1948 book "Painting as a Pastime" by former British Prime Minister Winston Churchill.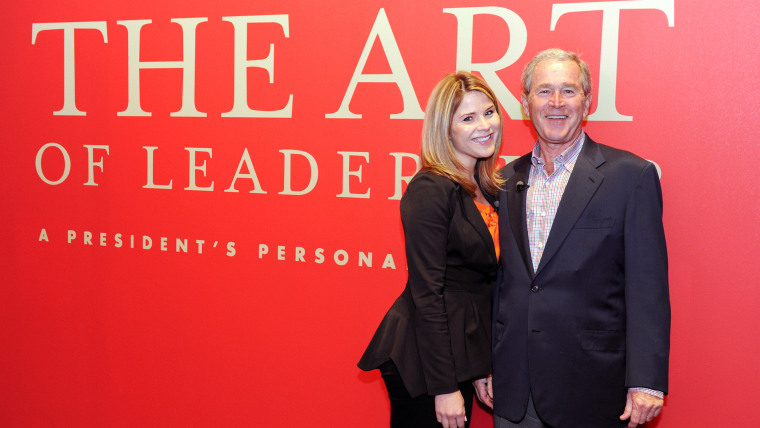 "He's very disciplined,'' Bush's wife, former first lady Laura Bush, told her daughter in the interview. "And so he comes up and works every single day, which is why he's improved and can do points of 'Bob the Cat' that are so good."

Bush's painting of the family's cat, named Bob, is his wife's favorite. He also painted a portrait of her. 
"Yeah, it still needs some work,'' she said before laughing. 
The painting of Laura was an early lesson in his nascent career as an artist. 
"Yeah, don't paint your wife,'' Bush joked. 
Follow Scott Stump on Twitter and Google+.