Savannah Guthrie sat down with President George W. Bush at his home in Dallas to discuss his new book, "41," about his father. The pair also discussed a number of other topics, including Jeb Bush's potential White House bid, life after the Oval Office, and one of the former president's favorite hobbies: painting.
Here's what President Bush had to say:
1. He's letting his brother Jeb make up his own mind about 2016.

"I think in his soul, he knows he can do the job. No matter who says he should run, he knows he's going to make up his mind based upon what he thinks is right for his family."
Read an excerpt of "41: A Portrait of My Father"
2. He understands the concern of another Bush candidate.

"There will be a lot of the, 'too many Bushes,'" the former president said while discussing his brother. "He [Jeb] understands that. I understand that too. Of course, they said that about me."
3. He'd still be friends with former President Bill Clinton if there was another Bush-Clinton presidential race.
"Bill Clinton and I do events together, and this person said, 'What about another Bush/Clinton race?' And my quip was, 'First one didn't turn out too well," he said, adding that he doesn't think a Bush vs. Clinton presidential race in 2016 would impact the two former presidents' friendship. "We're too professional for that in a sense," he said.
4. He never asked his father whether he should run for president.
Responding to why he didn't ask: "Because, his answer would have been, 'If you run, I'm for you.'" When asked by Savannah whether he sought his father's approval throughout his life, President Bush responded: "Probably. I mean, I think we all do as children if you admire somebody, you do in a way."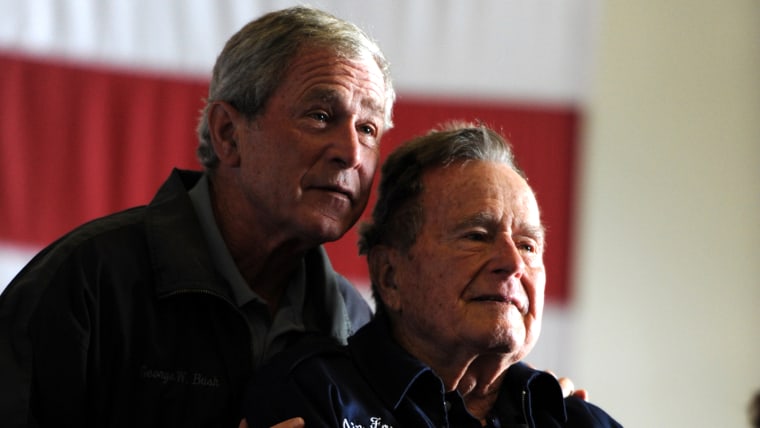 5. He couldn't write an objective book on his father.
"My heart overflows with great affection for him," President Bush said. "He gave me the greatest gift and that is unconditional love." As for why he wrote the book, the motivation was simple: respect. "He was overshadowed by a very transformative president, Ronald Reagan. But eventually, historians will realize he was a great one-term president."
6. He reveals what he was thinking while painting a father and son portrait.
"I was very proud to be standing next to a man I admire greatly. First thing I wanted to make sure is I got the noses right. I've tried to paint a gentle soul, and I did it. As for me, I kind of bumbled through."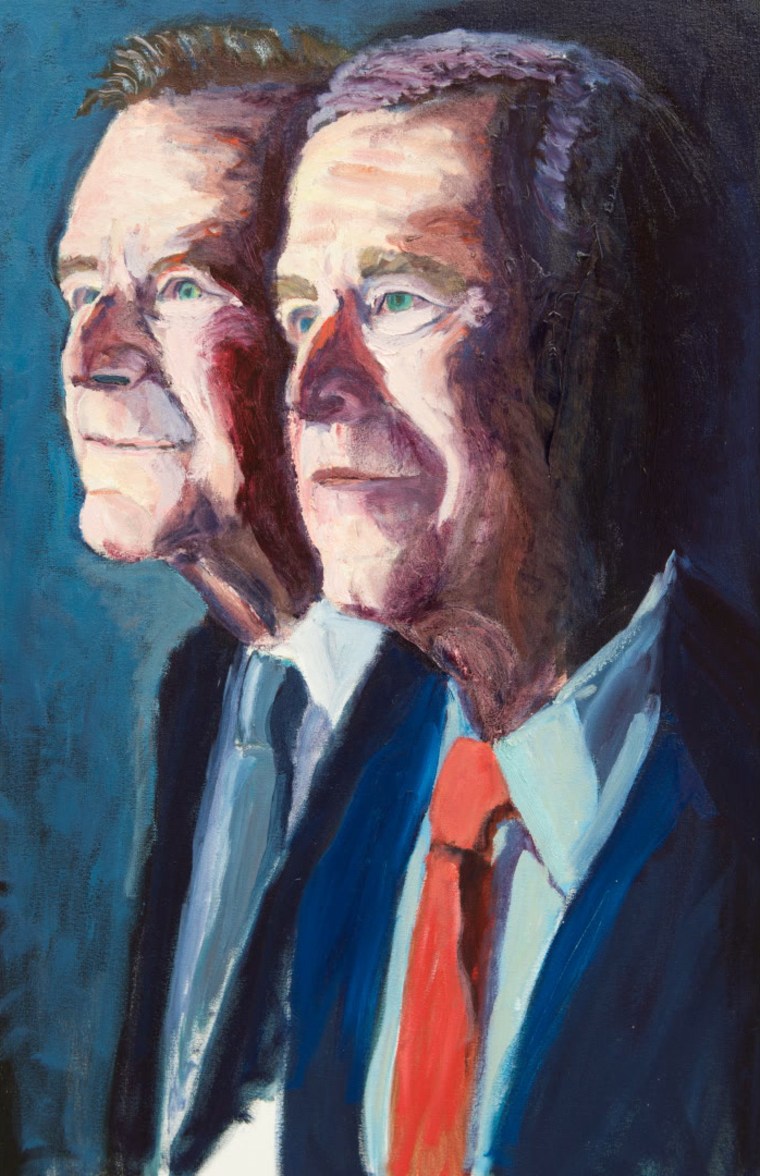 7. His book contains a revelation about a decision that could have altered the arc of his career.

"41" lays out the extent to which President George H.W. Bush grieved the second term he never got, and contains the revelation that the elder Bush considered not running for re-election at all. "It was a shocking conversation to me," President Bush explains. "I think my comment was 'Dad, you got a lot left to do.' Had his father been re-elected, Bush says he wouldn't have run for governor. "It would have been very difficult to have spent most of my time answering questions about the decisions my dad was making as president." 
Read an excerpt of "41: A Portrait of My Father"
8. He understands how President Obama must feel following the midterms.

"Well, I'm sure he was disappointed," the former president explained. "I think they [Republicans] ought to propose reasonable agenda items that the American people want to have happen...but the other thing is, people get kind of tired of a president after a while. I'm a pro."
Tune in to TODAY on Tuesday, we'll bring you Jenna Bush Hager's revealing conversation with her father and grandfather.
TODAY's Ian Sager and Eun Kyung Kim contributed to this report.