Former President George H.W. Bush paid tribute to Roger Ailes in a tweet Thursday that credited the Fox News founder for helping him win the White House in 1988.
"He wasn't perfect, but Roger Ailes was my friend & I loved him," the 41st president said in a tweet shortly after news broke Thursday about Ailes' death. "Not sure I would have been President w/o his great talent, loyal help. RIP."
Ailes, who died at age 77, made recent headlines because of a series of sexual harassment allegations that ultimately lead to his ouster.
But the former network chairman first rose to power in Republican circles as a political operative to candidates including Richard Nixon and Ronald Reagan.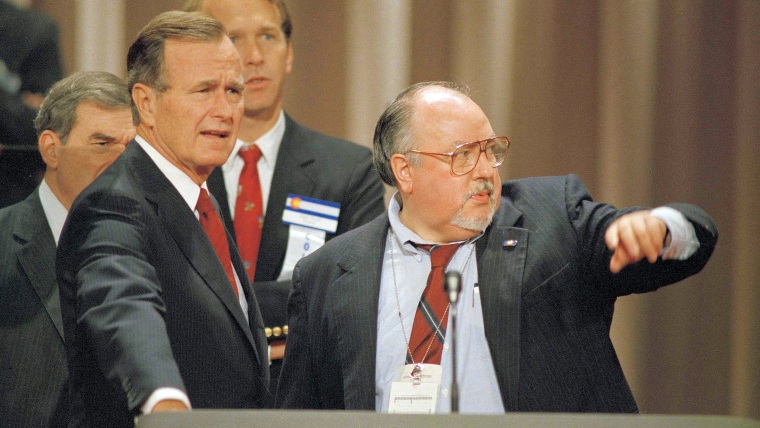 Ailes served as an adviser to Bush, now 92, during his presidential run in 1988.
Ailes was at the helm of Bush's media operation when it ran a provocative ad that painted Bush's Democratic opponent, former Massachusetts Gov. Michael Dukakis, as soft on crime.
The ad was considered a turning point in political advertising and credited with helping seal Bush's election night victory.
RELATED:
Presidential pals: Bill Clinton pays a visit to George H.W. Bush