Former President George H.W. Bush received a warm welcome in his hometown of Houston as he completed the coin toss at this year's Super Bowl.
The coin landed on tails, meaning the Atlanta Falcons won. They chose to kick off to start the game against the New England Patriots.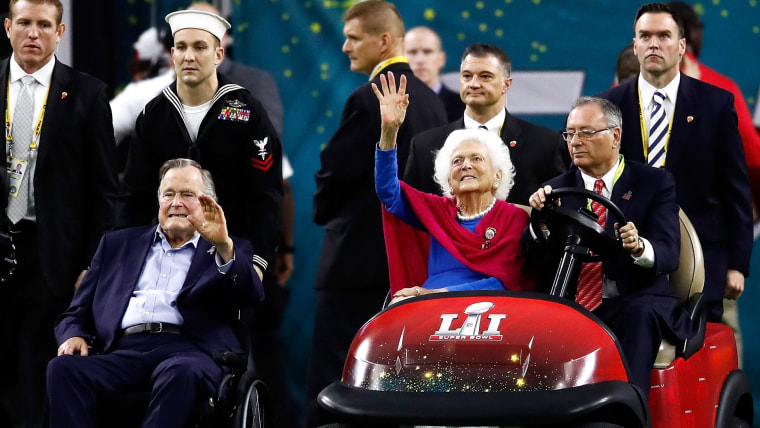 Bush, clad in a navy blue suit, was accompanied on the field by his wife, former first lady Barbara Bush, who waved to the crowd and wore a patriotic blue sweater with a red shawl.
RELATED: Lady Gaga's mom on what her Super Bowl performance means to their family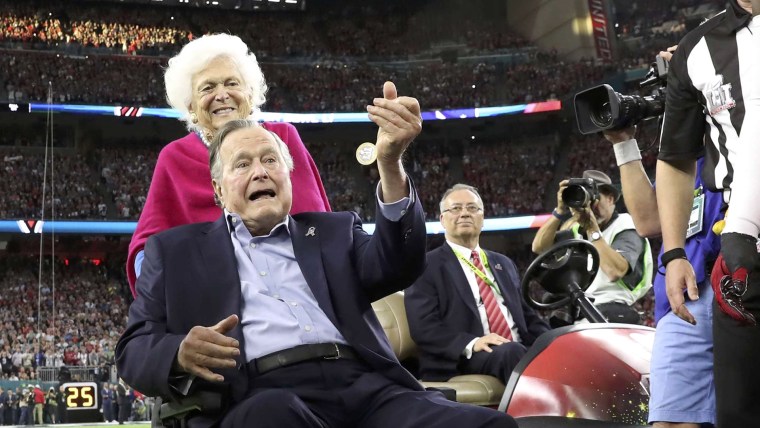 If you thought Bush looked like a pro out there, you'd be right; he's done this before. The former president also tossed the coin at Super Bowl XXXVI in New Orleans in 2002 (which the Patriots won) plus other football games.
Fans at NRG Stadium cheered the pair, who both recently suffered health scares.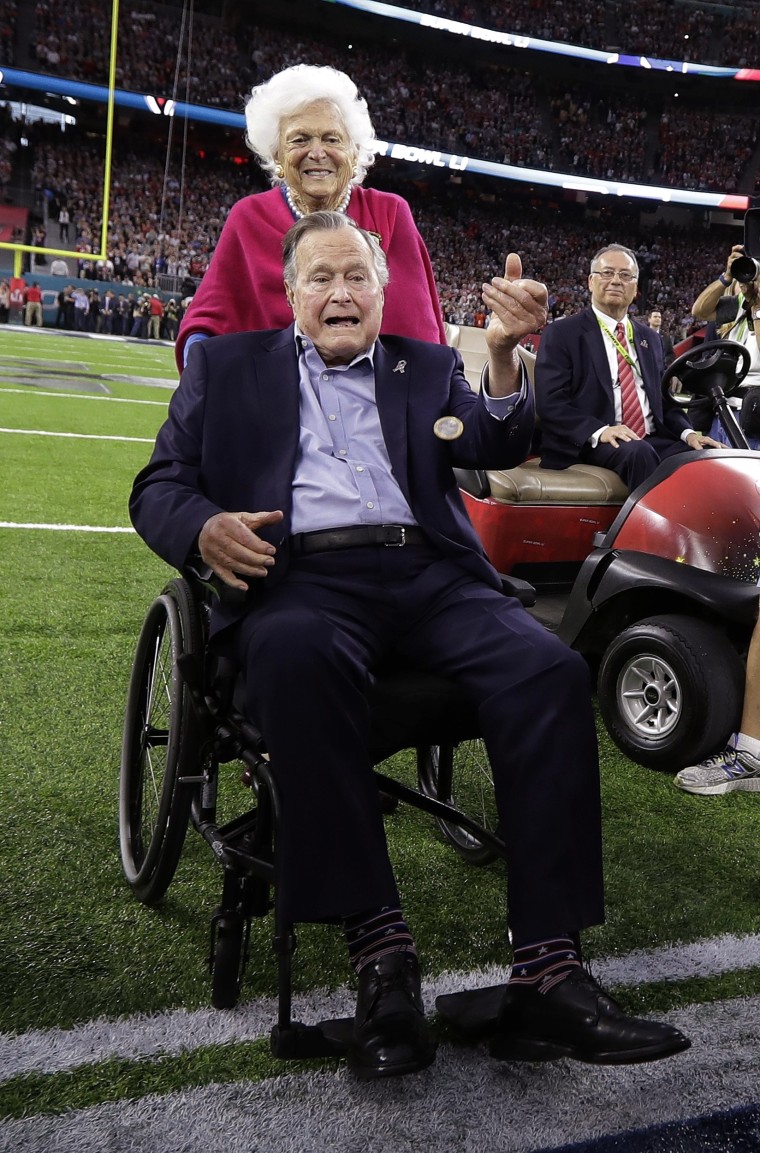 The former president, 92, was hospitalized for shortness of breath, and then underwent a procedure for respiratory problems stemming from pneumonia. Around the same time, Barbara Bush, 91, was treated for bronchitis.
RELATED: Here's how to stay fit during your Super Bowl party
We're happy to report they're both doing great now, and we loved seeing them on the field!