For the second year in a row, Oscar nominations in the acting categories don't feature anyone of color, a fact that has upset many people — including George Clooney.
"I think that African Americans have a real fair point that the industry isn't representing them well enough," Clooney told Variety. "I think that's absolutely true."
The Oscar winner joined the conversation by telling the outlet that he thinks the Academy was doing a better job 10 years ago.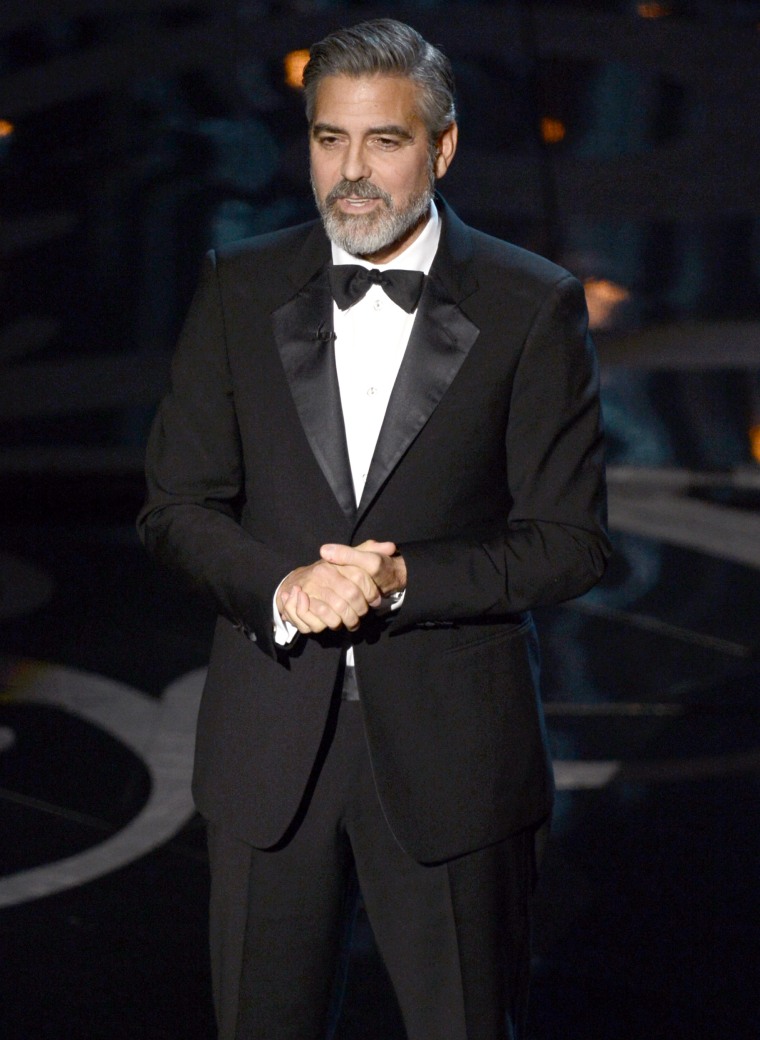 "Think about how many more African Americans were nominated," Clooney said. "I would also make the argument, I don't think it's a problem of who you're picking as much as it is: How many options are available to minorities in film, particularly in quality films?"
RELATED: Amal Clooney shines light on Maldives in Washington, talks reluctant celeb status
The 54-year-old star mentioned four movies from the year featuring actors of color whom he thought deserved nominations: "Creed," "Concussion," "Beasts of No Nation" and "Straight Outta Compton."
"But honestly, there should be more opportunity than that," Clooney said. "There should be 20 or 30 or 40 films of the quality that people would consider for the Oscars."
He's not the only one who feels this way. While Spike Lee and Jada Pinkett Smith plan to boycott the ceremony, Academy President Cheryl Boone Isaacs issued a statement saying she was "heartbroken and frustrated" by this year's nominations.
Clooney also called attention to women in Hollywood, pointing out that in the 1930s, most of the lead roles went to women, and "now a woman over 40 has a very difficult time being a lead in a movie." He stressed the importance of paying attention, while giving a nod to Jennifer Lawrence and Patricia Arquette, who brought to light the wage disparity between men and women in Hollywood.
RELATED: Al Roker: Chris Rock shouldn't boycott the Oscars amid controversy
The actor also spoke out on behalf of Hispanics, saying it's even harder for them.
"We need to get better at this," Clooney said. "We used to be better at it."