A chance conversation turned a terrible day into a great one for this North Carolina bartender — some would even call it grand.
Chrisi Kemp, 37, received a $1,000 tip on a $14.01 bar tab from a customer who walked into the Wake Forest café where she works, after the two made eye contact while he passed by the window.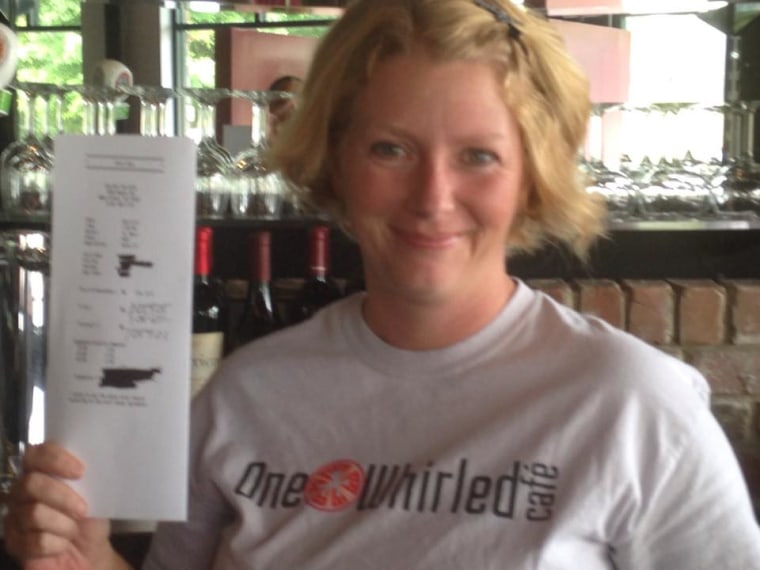 "He walked in with his groceries and asked if we were open, and then I served him a few drinks," Kemp told TODAY.com on Friday. A few minutes later, he settled his tab with a credit card.

"I looked down and was shocked. I said, 'You don't have to do that,'" she remembers. "And he said, 'Do you need it? Well, then keep it,' and he pushed the bill back to me...I didn't know if I was going to cry or what."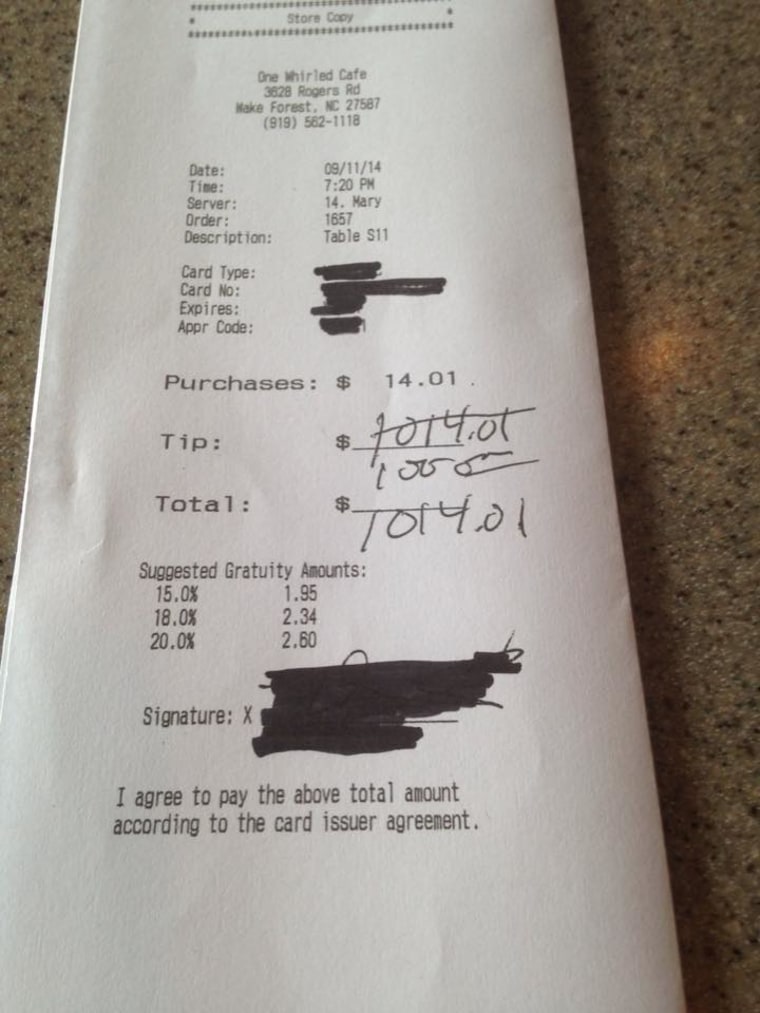 Kemp, who has been waiting tables since she was 21, couldn't believe the generous tip but says she definitely needed the extra money. Her washing machine had broken down earlier that day and she'd also been dealing with a mounting stack of medical bills for her 5-year-old daughter, who had been sick for several months because of an unusual allergy.
Before she went into work that night, Kemp said she'd noted on her Facebook page that she felt as if she were "idling, going nowhere," and needed a spiritual boost.
Yet, she never said a word about her personal troubles to her generous customer that night. "He talked about traveling — he owned some property in Belize. And I talked about my great little garden, feeding the homeless," she says. "We were talking about the most random things, but nothing about either one of our personal lives."
After the surprising act of kindness, Kemp ran back to tell the restaurant owners about the $1,000 tip she'd just received.
"We were extremely surprised, astonished. It was incredulous," said Chris Ortlepp, a chef/owner at One Whirled Café, of his reaction. And Ortlepp confirms the customer insisted Kemp accept his tip: "He was adamant about it. He was very forthcoming that he was in a position to do this and very willing to do so, and he was going to stand by it."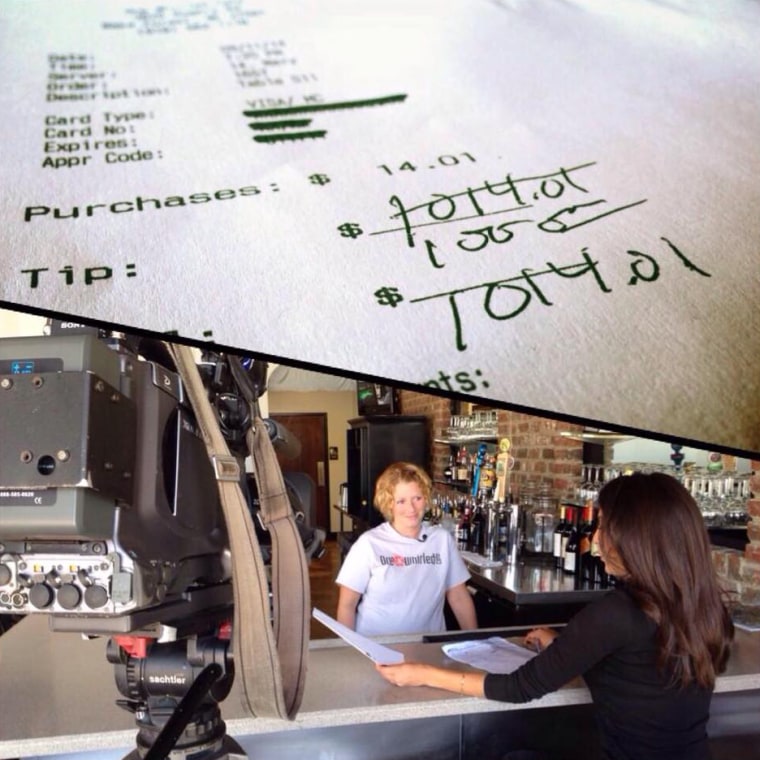 Kemp said she asked her generous customer, who told the owners he wanted to remain anonymous, why he left such a big gratuity.
"He said he believes in karma and it was my turn," said Kemp, who has already paid the favor forward: She shared some of her tip with two other restaurant workers from that evening, which was a slow night that drew in few other customers.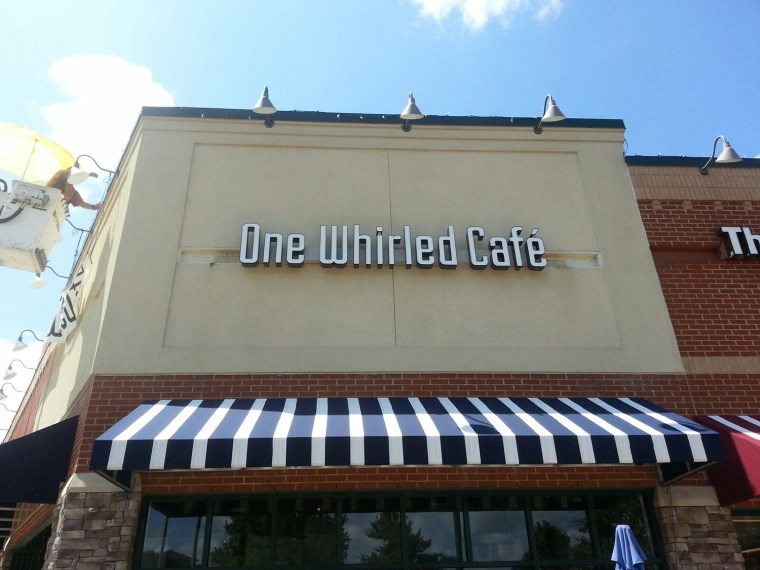 The incident happened on September 11, but Ortlepp originally held off sharing the story until Thursday after asking Kemp if she was ready to go public.
"I said sure, because there's just so little good news you see out there," she said.
Follow TODAY.com writer Eun Kyung Kim on Google+ or on Twitter.