The guitar was just one of many in Garth Brooks' tour collection. But to Teresa Shaw, the woman he gave it to during Friday's concert in Minneapolis, the instrument is priceless.
Shaw had traveled to the Minneapolis concert from Iowa, according to a report from KARE-TV, and caught Brooks' eye mid-show by holding up a sign that read, "Chemo this morning, Garth tonight. Enjoy the dance."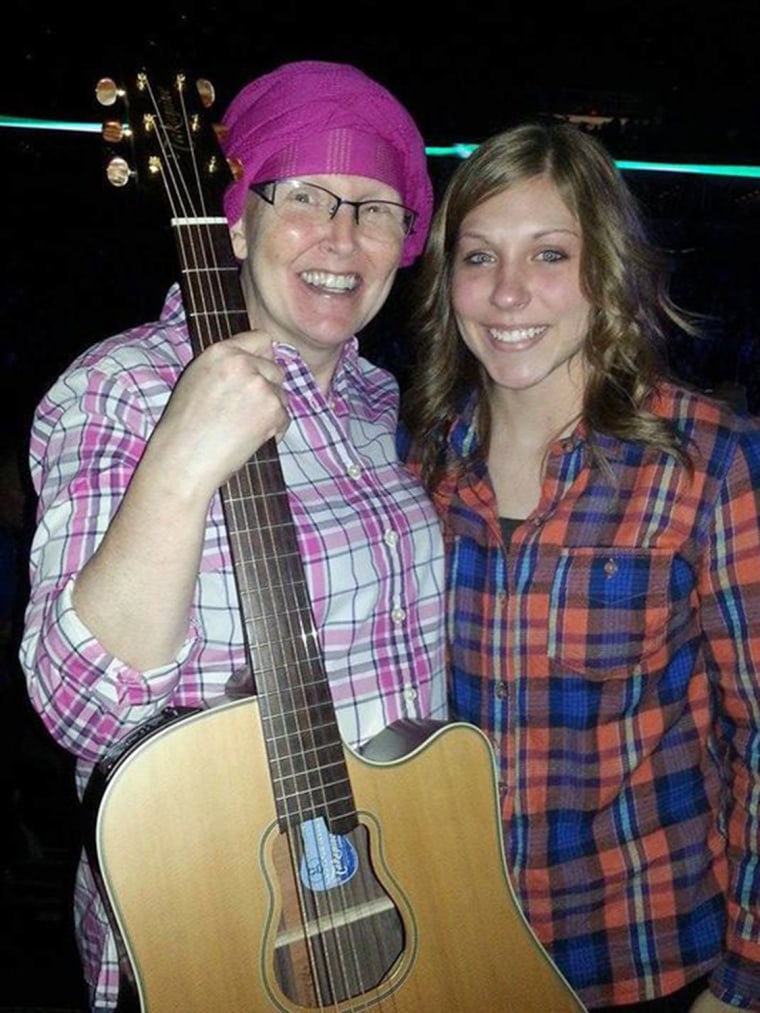 Shortly after that, an usher brought her to the front of the stage, where Brooks sang his hit "The Dance" to her. Shaw has been battling Stage 3 breast cancer.
Once the song was over, Brooks gave her his guitar, kissed her forehead and held up her sign saying, "You have all my strength, you have everybody's strength in here, and you go kick cancer's ass!"
Brooks isn't the only country music superstar to give special attention to the ailing; recall when Keith Urban and Nicole Kidman showed up at an Australian hospital in June to sing to children?
"To give away something like that is just remarkable," Shaw said. "Now if I ever I have a bad day, I can always go look at his guitar and get inspiration."
That's a tune that will keep reverberating for the rest of her life.