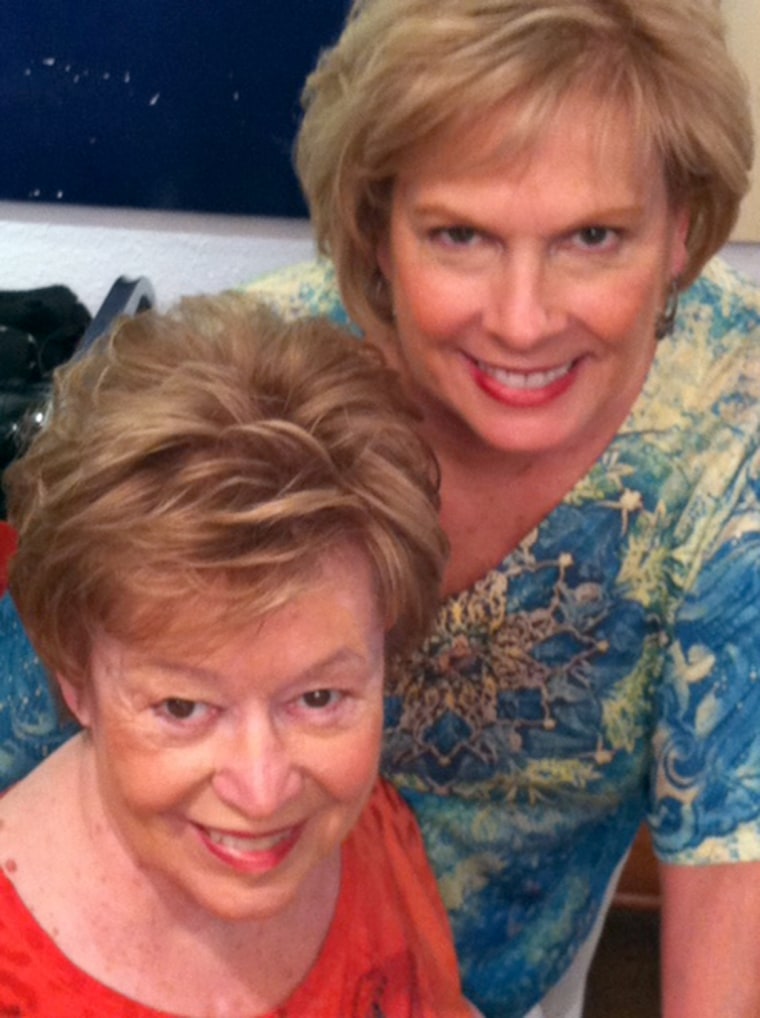 When Carolyn Denson James went looking for her high school choir teacher, she just wanted to say thanks.
But when she found her, 35 years after being in her class, it was James' turn to change her mentor's life, after discovering her beloved teacher was suffering from dementia.

Marty Hayes, who served as the choir director at Kimball High School in Dallas, Tex. when James was a student there, was a powerful force in her pupils' lives. 
"She meant the world to me," James, 62, told TODAY.com. "She made everyone feel special, that they brought something to the table."
In 2004, shortly after James moved back to Dallas from Scottsdale, Ariz., she reconnected with Hayes, and quickly noticed that the former choir director needed help: She drove her car onto sidewalks, and she would call James and her husband when she suddenly found herself disoriented and didn't know where she was.

At first, the couple just helped her pay a few bills, but as Hayes' health worsened, they took her to consult doctors. Hayes was diagnosed with Lewy body dementia, the second most common dementia after Alzheimer's, impacting motor as well as memory function.
In 2007, three years after they reconnected, Hayes moved into her former student's home to receive the care she needed as she battled dementia.
"She was someone who was always in charge, the one to look to for all the ideas, and all of a sudden the table turns," James said.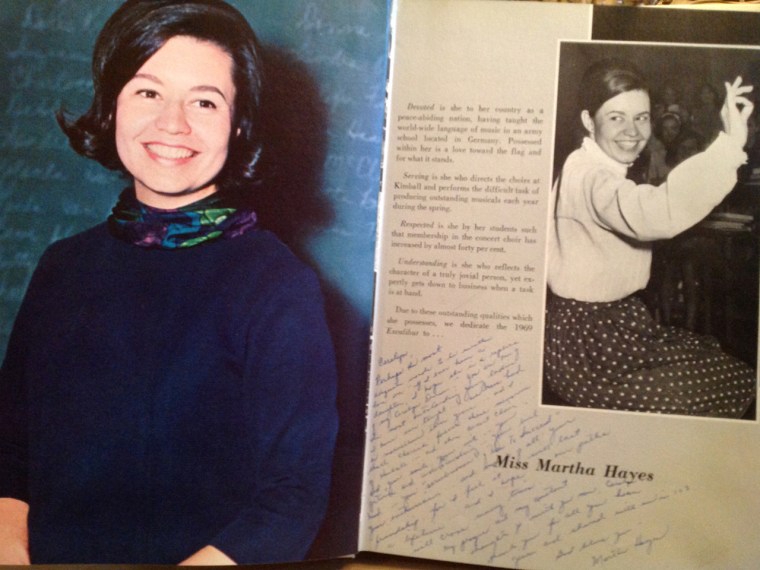 Hayes' condition means she now requires help in most aspects of life, including getting into her wheelchair, getting dressed and feeding herself. The Jameses started a "We Are Her Kids" fund to raise money to support Hayes' care.

"She has no kids, her students are her kids," said James, who was deeply inspired by her former teacher to go into education herself, and even married a choir director.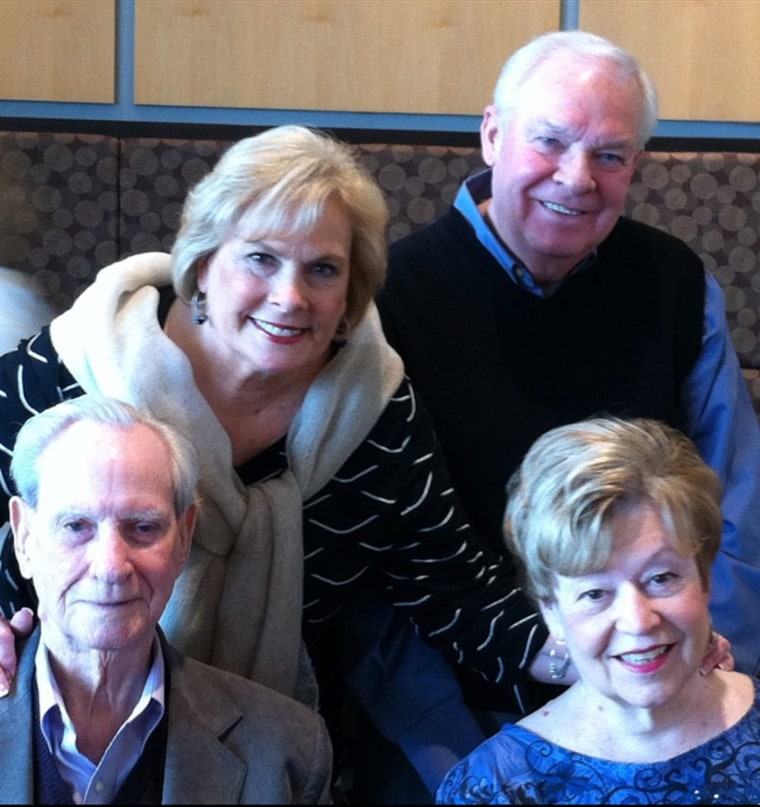 Despite her ailing health, the 74-year-old Hayes continues to inspire those around her.
"Every day as I leave, she says, 'Drive safely, watch out for the other person and touch a life today,'" James says.
"My message to them was always that they were given a very special potential and they should keep learning and laughing with each other and enjoying it," Hayes told TODAY.com of her time as a teacher.
And though she says that having to give up what she loves to do because of her illness has been a struggle, music still moves her, as does her bond with her former students.
"The kids come back, you know, to see me," Hayes said. "They're like my family, so the music goes on."