NFL Hall of Famer and "Monday Night Football" broadcaster Frank Gifford, who died in August of natural causes at the age of 84, suffered from the concussion-related brain disease that has been found in numerous former football players, his family said Wednesday.
"Our suspicions that he was suffering from the debilitating effects of head trauma were confirmed when a team of pathologists recently diagnosed his condition as that of Chronic Traumatic Encephalopathy (CTE) — a progressive degenerative brain disease," the family said in a statement.
RELATED: Kathie Lee Gifford: Frank Gifford had 'best medical report in 8 years' before death
The family cited tests done on Gifford's brain following his death as confirmation that he had been suffering from the effects of CTE, which is believed to be the result of repeated head trauma and has been linked to memory loss, dementia and depression.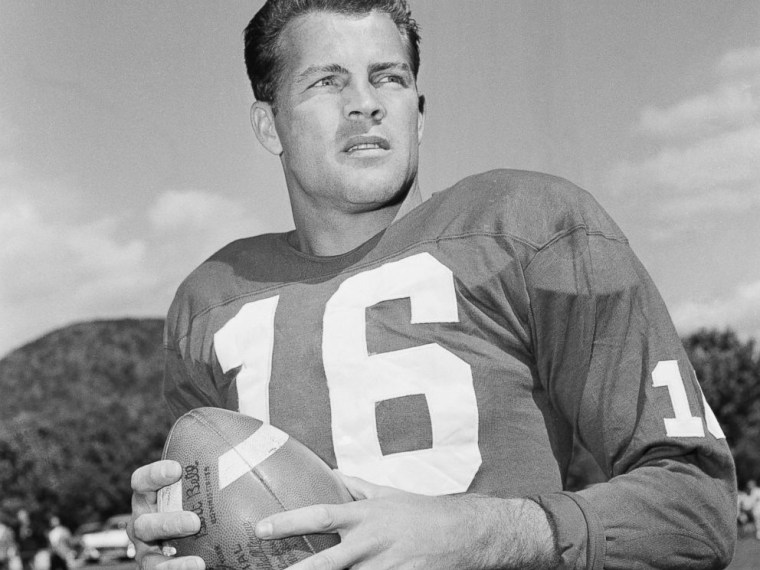 "We decided to disclose our loved one's condition to honor Frank's legacy of promoting player safety dating back to his involvement in the formation of the NFL Players Association in the 1950s," the family said in the statement.
"During the last years of his life Frank dedicated himself to understanding the recent revelations concerning the connection between repetitive head trauma and its associated cognitive and behavioral symptoms–which he experienced firsthand."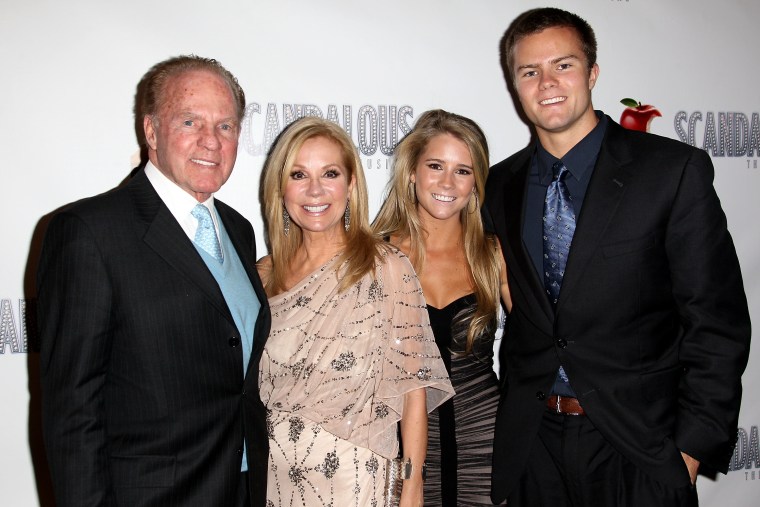 Gifford, the husband of TODAY's Kathie Lee Gifford, passed away on Aug. 9 at the family's home.
RELATED: Frank Gifford remembered, honored at Giants Stadium and Emmy awards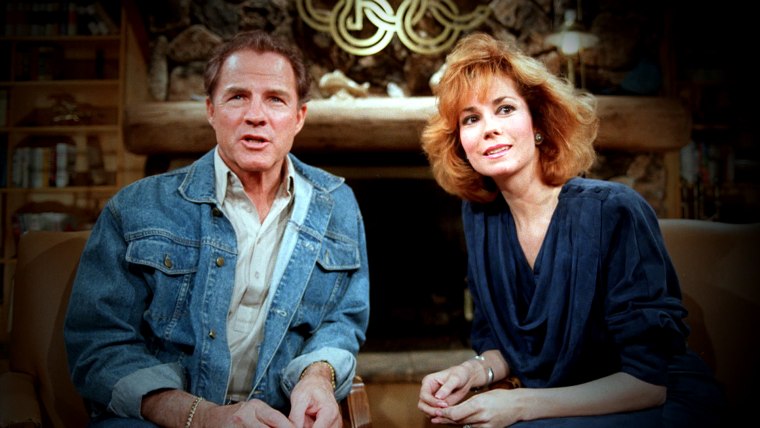 Gifford starred as a running back and wide receiver for the New York Giants from 1952-64, winning the NFL Most Valuable Player award in 1956. He missed nearly two full seasons after suffering a severe head injury in 1960 from a hit by the Philadelphia Eagles' Chuck Bednarik that put him out until the 1962 season and caused him to switch positions from running back to receiver.
RELATED: Frank Gifford honored in daughter Cassidy's Instagram tribute
A study by Boston University and the Department of Veteran Affairs released in September found evidence of CTE in 96 percent of the 91 former NFL players tested, and in 131 of the 165 former players from all levels of football whose brains were studied. The NFL could face a billion dollar settlement to players suffering from damaging neurological conditions, though a decision may be delayed until next year as appeals of the settlement are heard.
RELATED: Kathie Lee Gifford honors her late husband Frank Gifford: 'His life is a triumph'
"We miss him every day, now more than ever," the Gifford family said in the statement Wednesday, "but find comfort in knowing that by disclosing his condition we might contribute positively to the ongoing conversation that needs to be had; that he might be an inspiration for others suffering with this disease that needs to be addressed in the present; and that we might be a small part of the solution to an urgent problem concerning anyone involved with football, at any level."
RELATED: Cody Gifford surprises kid with signed Frank Gifford jersey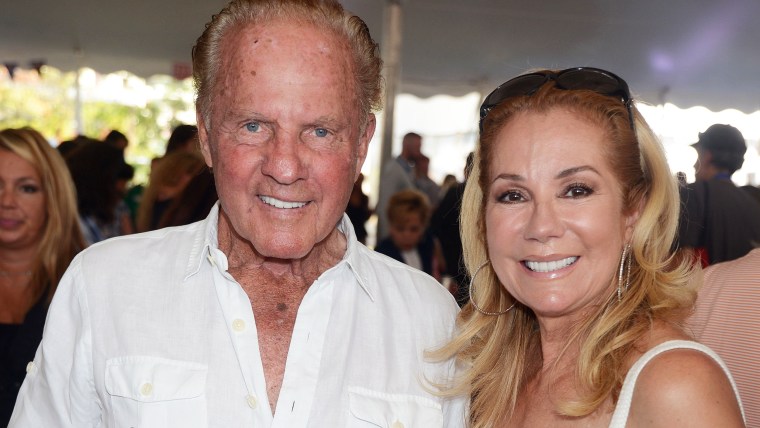 The family added it would "continue to support the National Football League and its recent on-field rule changes and procedures to make the game Frank loved so dearly–and the players he advocated so tirelessly for–as safe as possible."