Andy Card, former chief of staff for President George W. Bush, remembers the morning of Sept. 11, 2001 well. It was Card who informed the president at the time that a second plane had crashed into the World Trade Center and that the U.S. was under attack.
Card joined Lester Holt, Savannah Guthrie, and Hoda Kotb on a special edition of TODAY Saturday to reflect on the 20th anniversary of 9/11. He said he also remembers the days following that Tuesday, including the viral moment when former President Bush visited the World Trade Center site with firefighters and made an impromptu speech with a bullhorn.
"It was completely a spontaneous event," Card said. "This was not a scheduled event. There was no script, there was no teleprompter."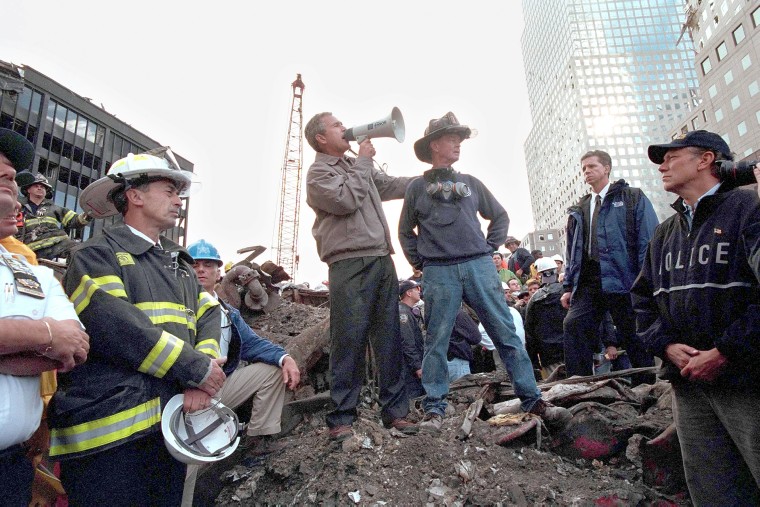 The former chief of staff explained that he had asked, "'Mr. President, would you be willing to say something?'" to which the president replied, "'Do you think it's appropriate?'
"And I said, 'If you think it's appropriate, it's appropriate,'" Card continued. "And he said, 'I'm willing to do it.' And I asked the Secret Service if he could have the president get up on this crushed vehicle and an agent jumped up on the vehicle and jumped up and down a few times, gave me the thumbs up."
Card said Nina Bishop was able to procure a bullhorn for the president in order for him to be heard by the crowd around him.
At one point, a man from the crowd yelled, "I can't hear you," but Card said Bush was quick to respond. "The president said, 'I can hear you and the whole world will hear us.'
"I think it was one of the most dramatic, impromptu statements ever made by a leader," Card said. "And it did cause us all then to give up our other labels and say, 'We're American.'"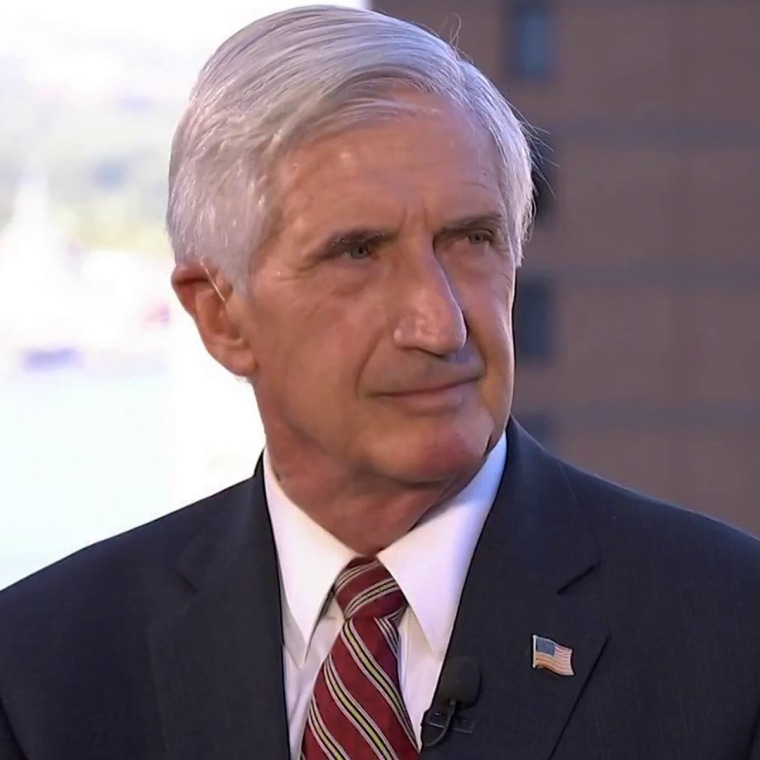 Earlier in the interview, Card recalled the moment he had to break the news to the president that a second plane had hit the south tower of the World Trade Center.
At the time, the president was at Emma E. Booker Elementary School in Sarasota, Florida, for a planned visit to read to a group of second graders. Card said that while it supposed to be a "great day," he became "all business" after learning of the second attack.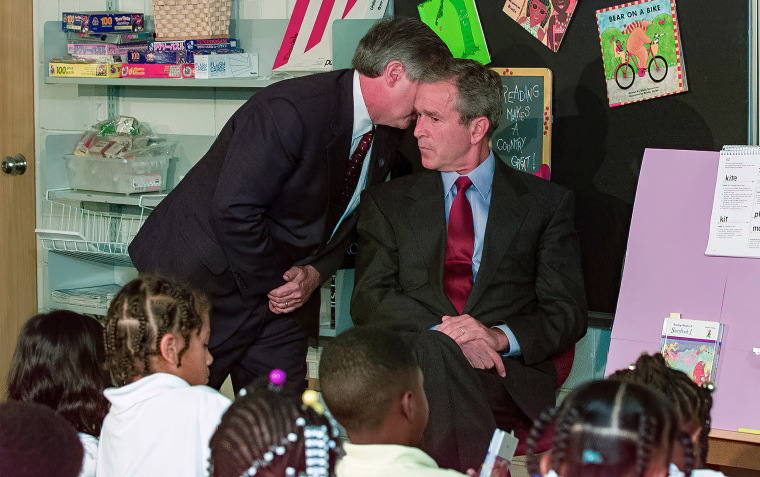 "He heard about a small twin-engine prop plane crashing into one of the towers at the World Trade Center and went into the classroom," Card said. "And then I heard it was a commercial jetliner and not a small twin-engine plane, then oh my God, another plane."
Card then knew he had to carefully deliver that message to the president without causing alarm.
"I was thoughtful about what I would say," he said. "I wanted to be efficient with my words. I didn't want to have a conversation with him. I presumed a boom microphone would be over him."
The former chief of staff remembered the words he told the president, saying, "I just whispered in his ear, 'A second plane hit the second tower. America is under attack.'"
"I believe that he digested what I'd said and became the president that day," Card said. "The job was keeping his oath of office. It wasn't his agenda, it was keeping America's promise."