Being an ex-president sure looks like a lot of fun.
Bill Clinton, George W. Bush and Barack Obama were like a group of old college buddies as they shared some laughs and took some presidential selfies during the opening ceremony for Thursday's first round of the Presidents Cup golf tournament.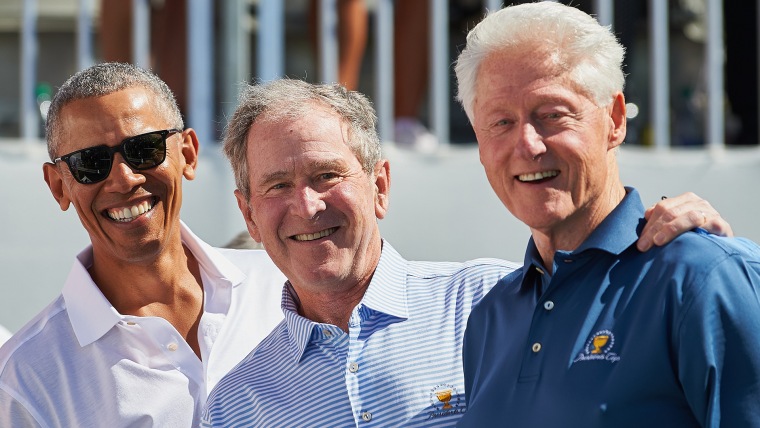 The 42nd, 43rd and 44th presidents drew a roar from the packed crowd at Liberty National Golf Club in Jersey City, New Jersey, when they came out to watch some players hit their tee shots to begin the tournament.
Five-time major champion Phil Mickelson seized the opportunity to grab a picture with them, proving that when it comes to taking selfies, he is an excellent golfer.
"I'm so bad at selfies," Mickelson joked to The Associated Press. "How can you not do that when you have three of our presidents? And their presence really means a lot to this event. That's what it's about. It's the Presidents Cup."
"And for those three to come here and be a part of it was very special, and I just took advantage of the opportunity."
Fellow golfer Charley Hoffman showed Mickelson how it's done.
The presidents also took some photos with the wives and girlfriends of the players on both teams.
The presence of Clinton, Obama and Bush marked the first time since the inception of the Presidents Cup tournament in 1994 that three former presidents all attended the tournament in the same year.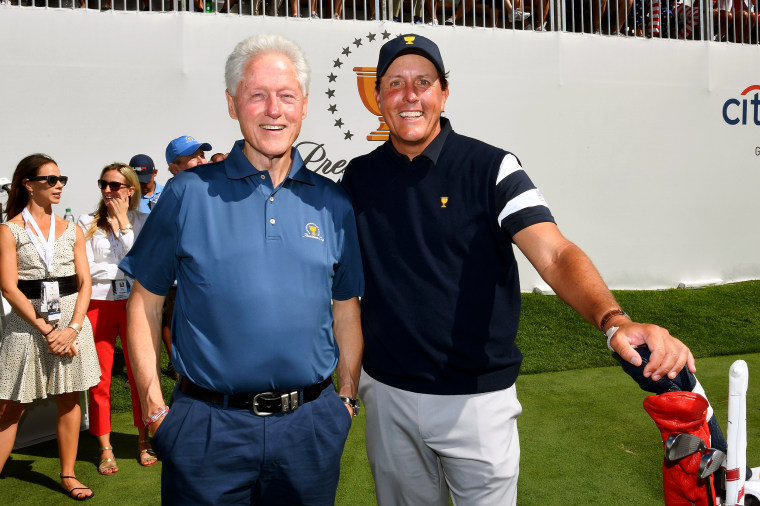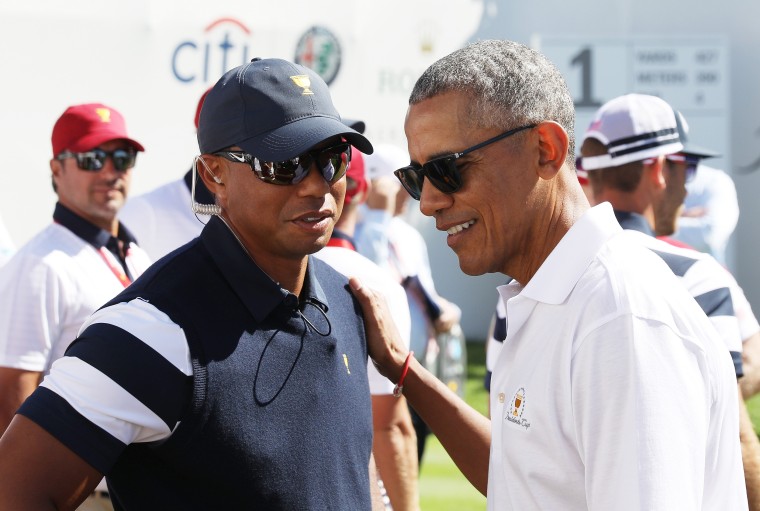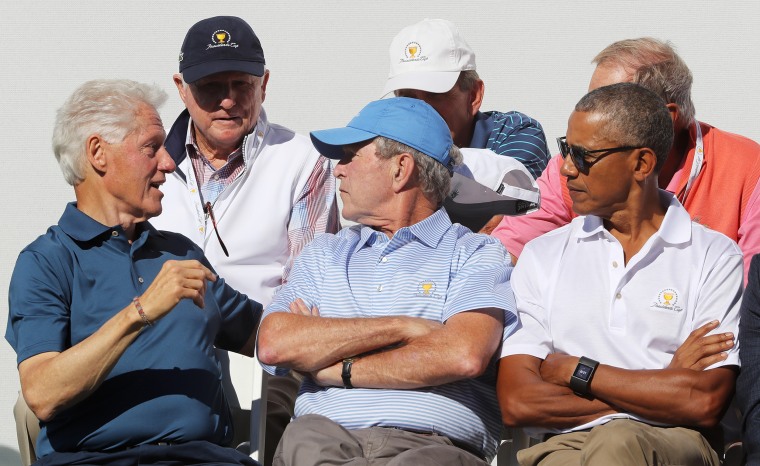 All three were avid golfers during their time in office, becoming the latest to partake in a longtime presidential tradition that has continued with President Trump.
The tournament, which is held every two years, features a group of 12 American golfers matching up against a group of 12 international players.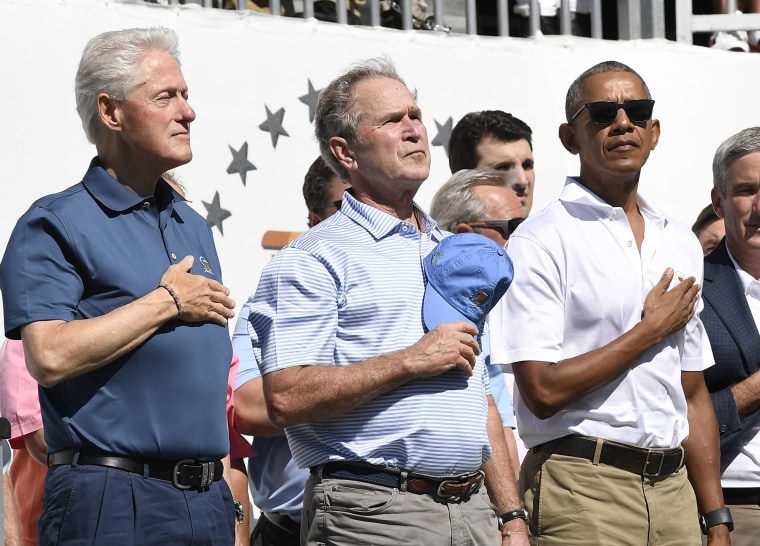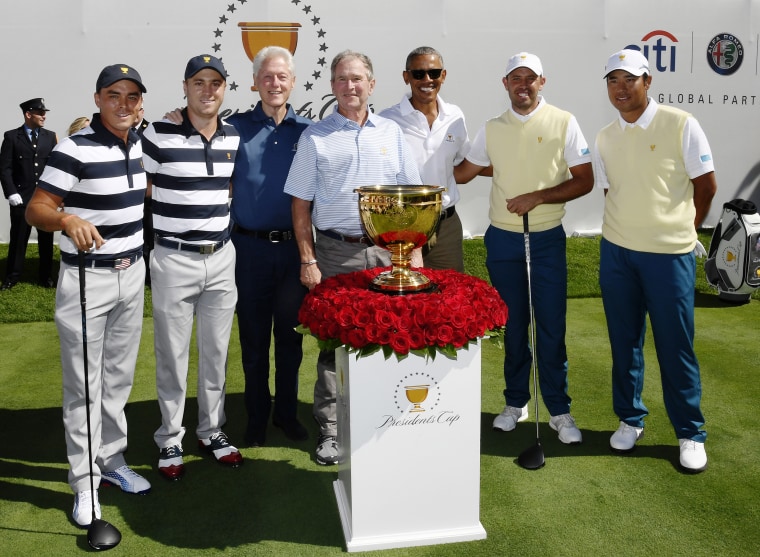 Charl Schwartzel of South Africa and Rickie Fowler of the U.S. hit their shots off the first tee as the former presidents watched from the gallery.
"It was one of the most exciting moments of my life, standing there," Schwartzel told The Associated Press. "I was looking forward to this Presidents Cup for a very long time, and I didn't expect all the presidents to be there. Just to get to meet them was a dream come true for me."
The three presidents also recently came together with fellow living ex-presidents George H.W. Bush and Jimmy Carter to help raise money for victims of Hurricane Harvey.
Follow TODAY.com writer Scott Stump on Twitter.