Just three days after their star-studded wedding, Prince Harry and his bride, Meghan, the Duchess of Sussex, made their first official engagement as a royal couple Tuesday at a garden party inside Buckingham Palace.
Instead of jet-setting off to a honeymoon, the newly-minted Duke and Duchess of Sussex joined other members of the royal family at an event honoring Harry's father, Prince Charles, and his 70th birthday.
While the Prince of Wales doesn't actually reach that milestone until November, an early celebration was held to recognize the hundreds of patronages, military affiliations and charities that Charles supports. Other birthday-related events have also been planned throughout the year.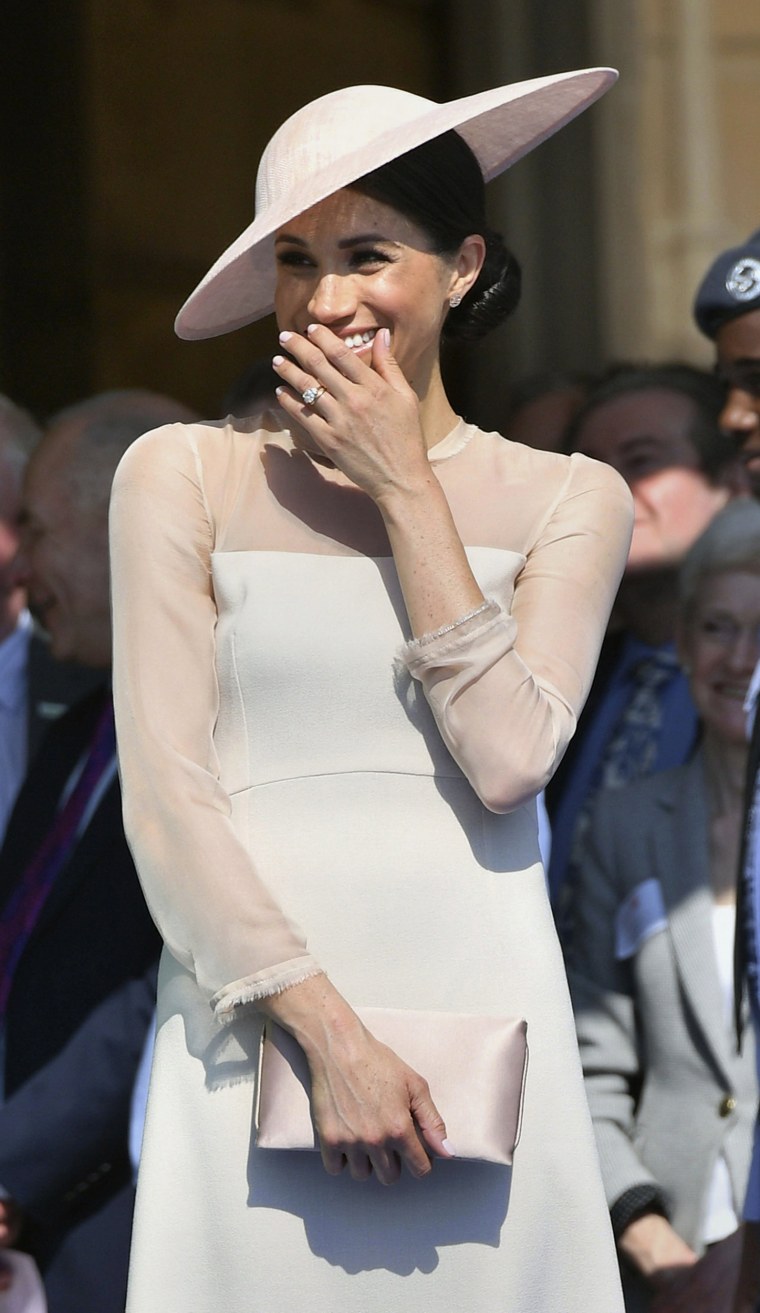 The duchess appeared in a blush-pink dress with a sheer shoulder top and matching hat on top of what's become her signature chignon. She also wore pantyhose, perhaps a nod to her new role as a member of the royal family. (She apparently committed a royal fashion faux pas by going bare-legged at her official engagement announcement last November!)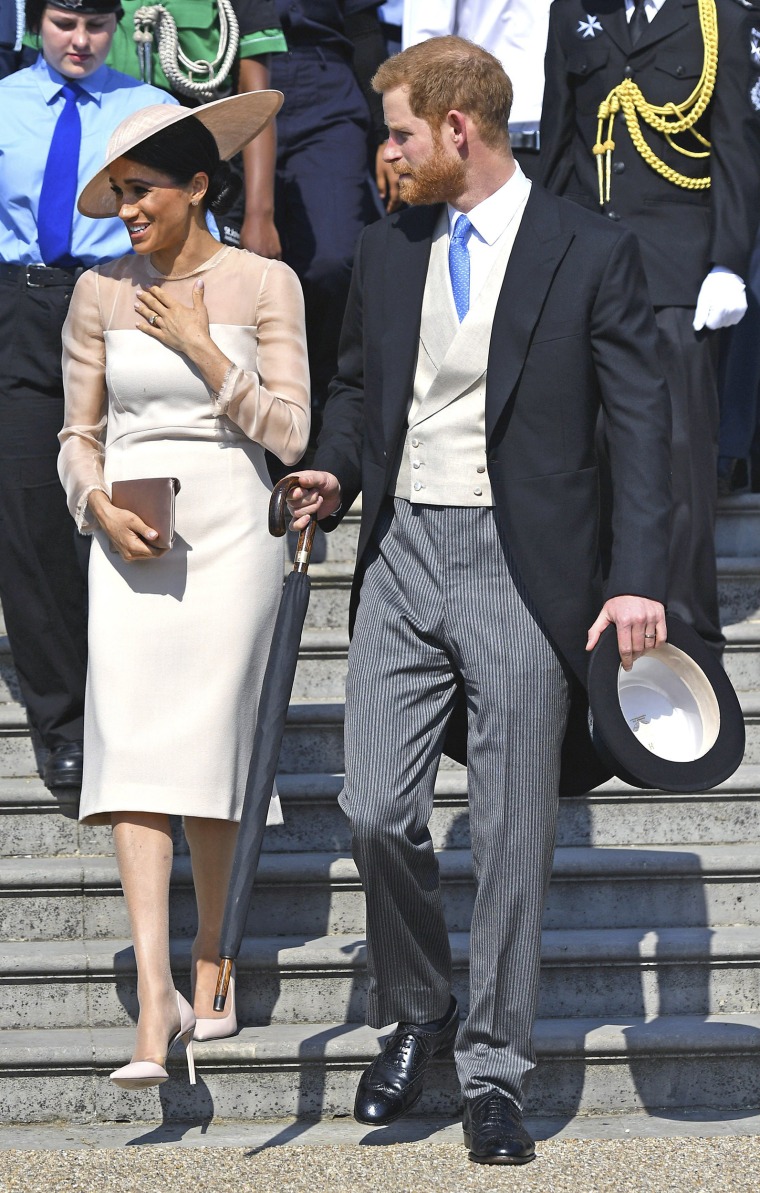 The duchess stood beside Charles and his wife, Camilla, as Harry spoke at the event and took a moment to remember the victims of the suicide bombing a year ago at the Manchester Arena. Harry noted that his brother, Prince William, was not there Tuesday because he was attending a service in Manchester to honor the victims and the emergency responders who assisted them.
The prince then welcomed the crowd and paid homage to the work his father has done with so many organizations that he views "like an extended family."
"It has certainly inspired William and I to get involved in issues we care passionately about and to do whatever we can to make a difference," Harry told the crowd. "In fact, many of the issues William and I now work on are subjects we were introduced to by our father growing up."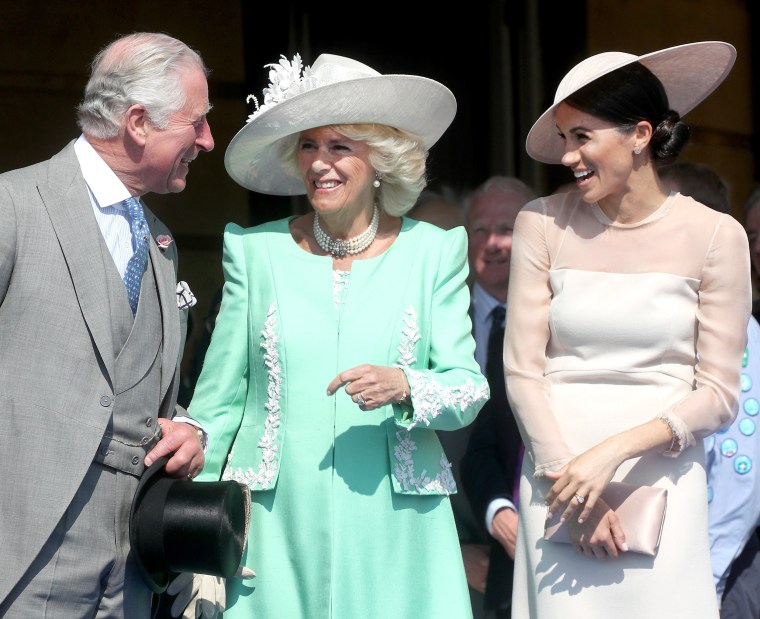 The garden party appearance is the first of what's expected to be a full schedule of official royal duties for the duchess. The royal website posted a new bio page about Meghan, detailing some of her work as an activist and commitment to charities including One Young World, World Vision and UN Women. It also included a quote from the duchess, in which she declares: "I am proud to be a woman and a feminist."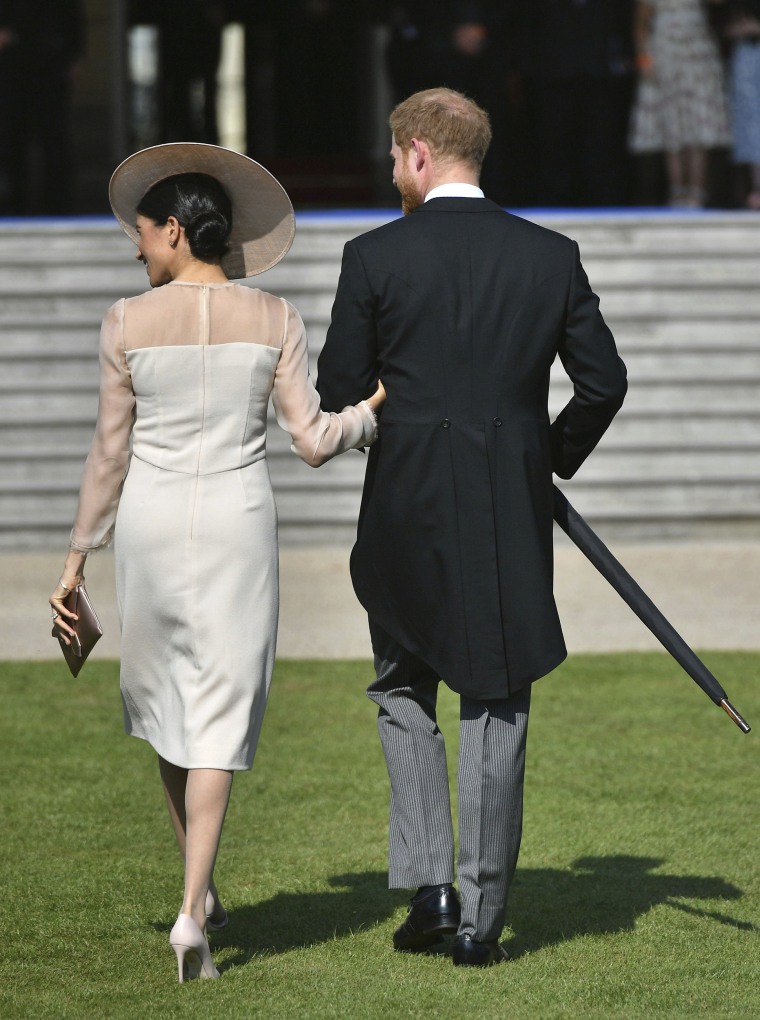 The duchess also will be helping her husband in his charity work to support mental health awareness. Earlier this year, she appeared with him at an event highlighting the work for the Royal Foundation, the philanthropic venture set up in 2011 by Harry and his brother. William's wife, Catherine, the Duchess of Cambridge, became part of the endeavor once she joined the family. Meghan now officially becomes a patron of the foundation, which includes numerous mental health campaigns, conservation efforts and other initiatives, including Harry's Paralympic-style sporting event, Invictus.