Meghan, Duchess of Sussex, cut short a royal appearance on Wednesday over apparent security concerns.
The former Meghan Markle was visiting a market in Fiji as part of her 16-day tour of Australia, New Zealand, Fiji and Tonga.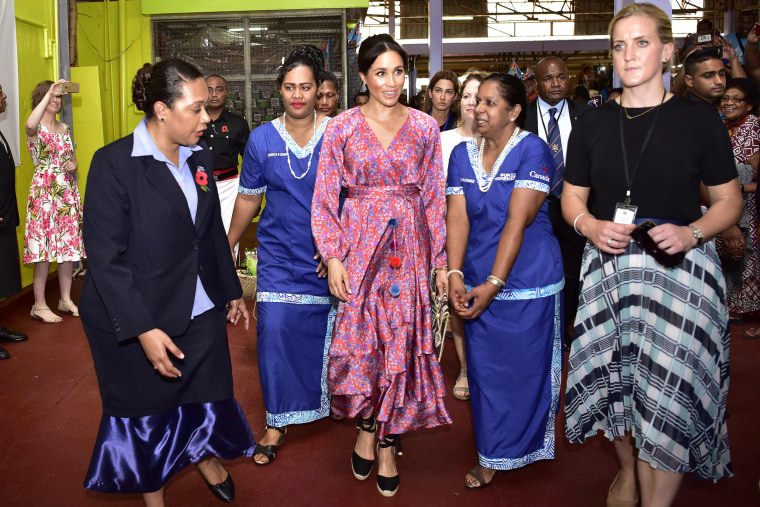 At first, nothing seemed amiss as the duchess greeted female market vendors in Fiji's capital, Suva. She sported a cheerful, patterned dress as she greeted the women, who are involved with the UN Women's project Markets for Change.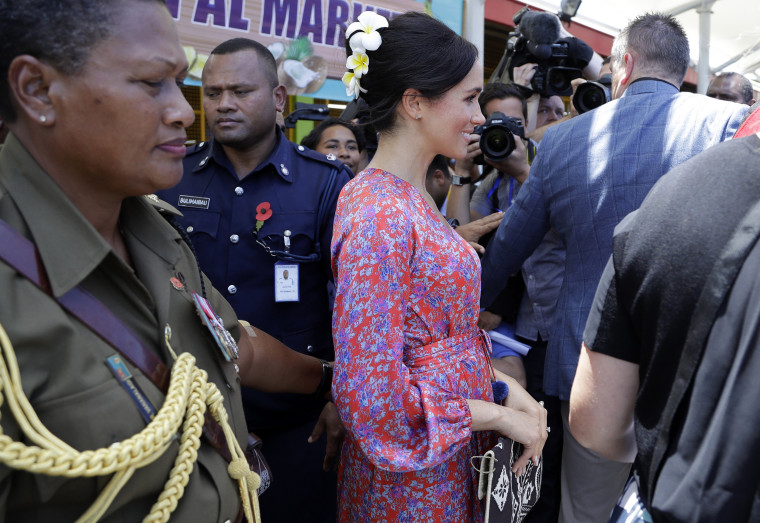 But just a few minutes into her visit, the duchess was led away by her security team, cutting her planned visit time by more than half.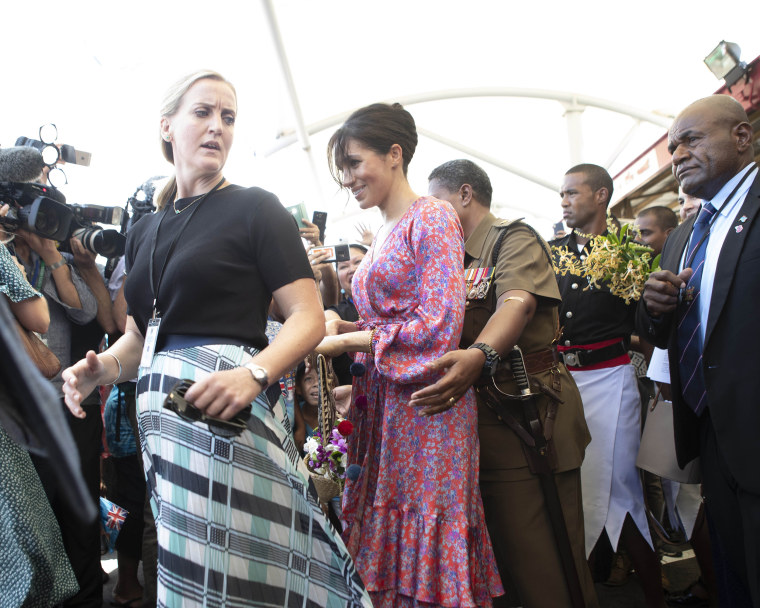 Royal officials offered differing explanations for the duchess's sudden departure, first saying it was too hot and humid, then saying there had been a security concern, according to NBC's Keir Simmons. Then, officials suggested there had been a crowd control issue.
Whatever the cause for her shortened visit, the duchess was led away with minimal fuss, and she is most likely resting up for her next royal engagement.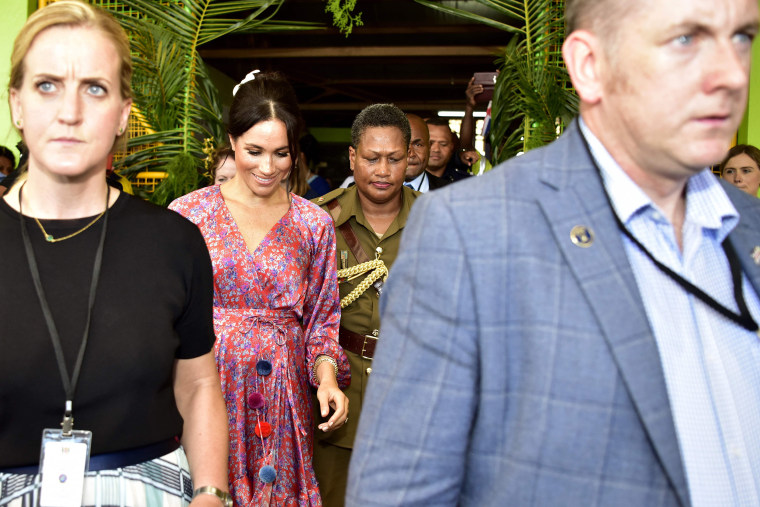 The market visit was a solo appearance by the duchess, as Prince Harry also had a packed schedule Wednesday. He visited Colo-i-Suva National Park and also met with veterans from the Republic of Fiji Military Forces and the Royal British Legion Fiji.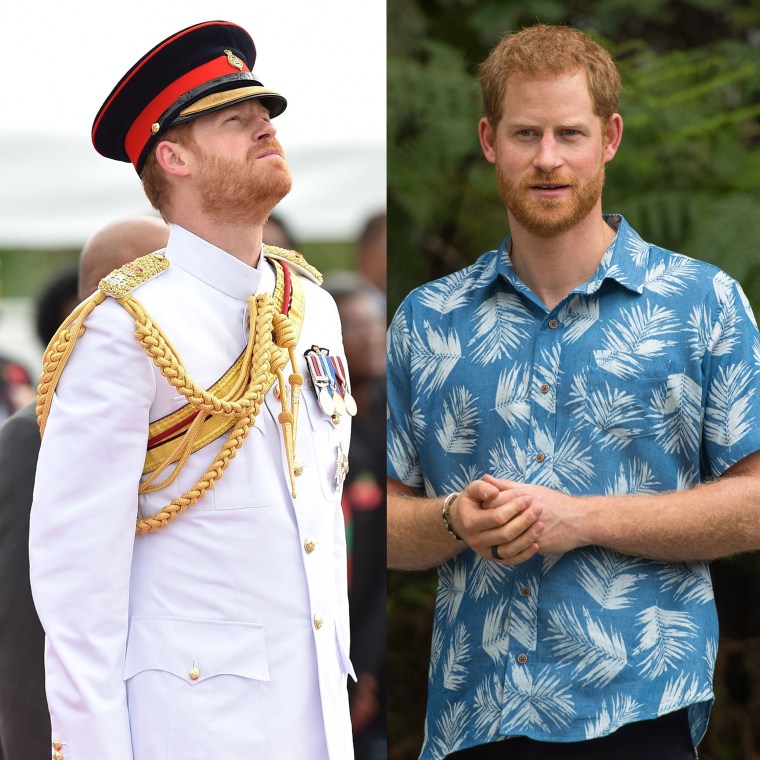 Earlier in the day, the duchess and Prince Harry both visited the University of the South Pacific, where the duchess gave a speech about the importance of providing girls access to education.
"Everyone should be afforded the opportunity to receive the education they want, but more importantly the education they have the right to receive. And for women and girls in developing countries, this is vital," she said.
She even spoke of her own struggles to afford a college education.
"It was through scholarships, financial aid programs and work-study where my earnings from a job on campus went directly towards my tuition, that I was able to attend university," she said. "And, without question, it was worth every effort."
The duchess's simple but powerful speech sent an important message, Simmons said.
"For a member of the royal family to talk about their own struggle to get an education and women's empowerment is a big deal," he said. "Meghan seems determined not to forget where she came from."