Prince Harry and Meghan, Duchess of Sussex, met an Olympic favorite during their visit to Tonga this week.
The royal couple mingled with Pita Taufatofua, arguably the most famous Olympic flag bearer in the history of the games for his oily, chiseled physique at both the 2016 and 2018 opening ceremonies.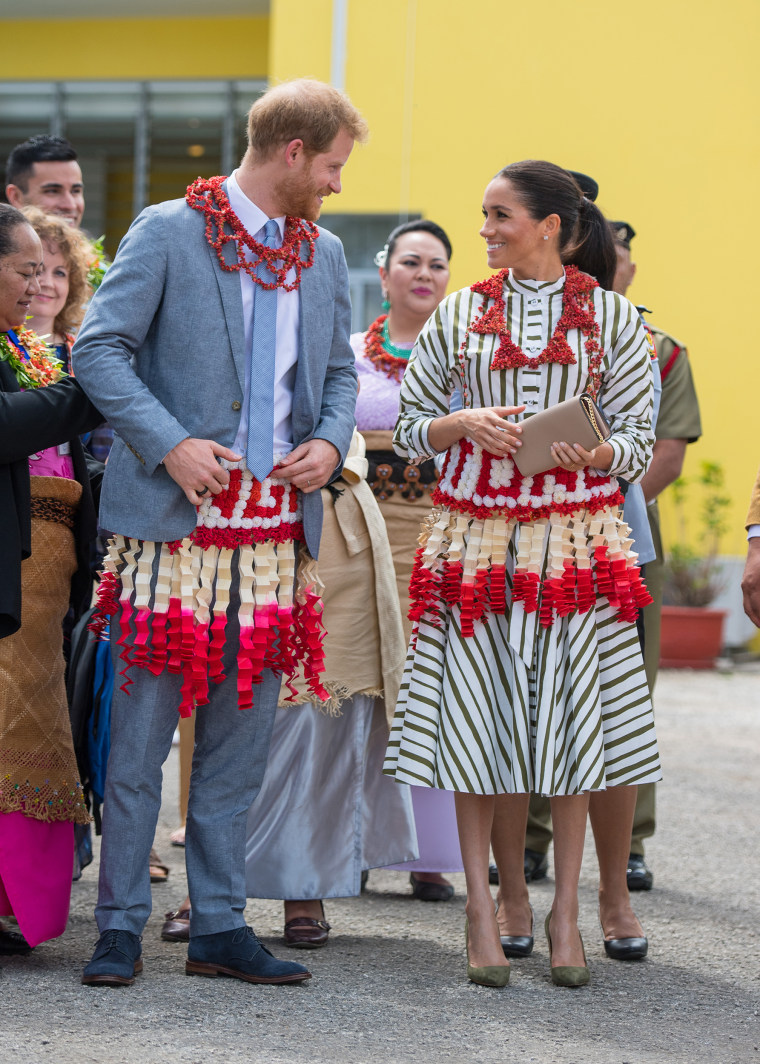 Taufatofua shared photos of the gathering on his Instagram, writing, "Harry and Meghan making my Olympic outfit look good!"
Taufatofua launched himself into the world spotlight when he competed in taekwondo at the Rio Summer Olympics two years ago. But it was his visually pleasing entrance to the games, rather than his athleticism, that earned him the viral nickname #TongaBae.
The Duke and Duchess of Sussex also spent time with Taufatofua during an official reception and dinner.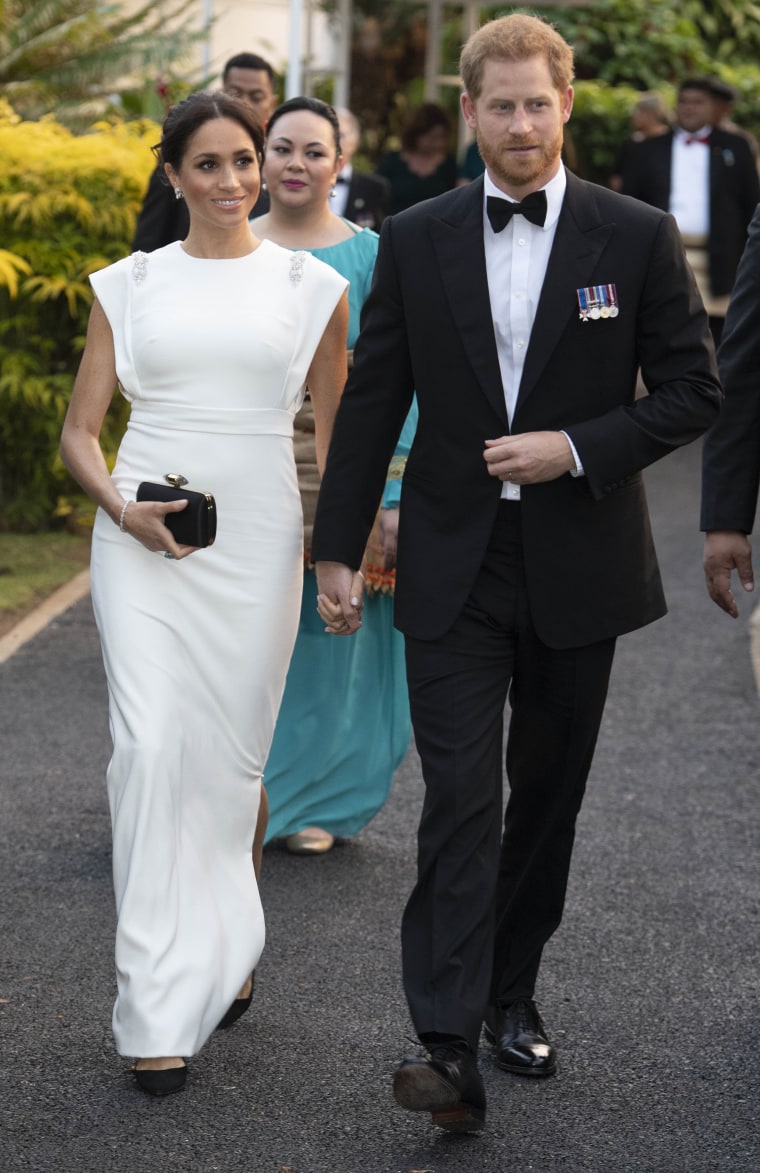 "The reception started with Harry and Meghan taking a long time to meet and greet every single person there," Taufatofua told Cosmopolitan. "That really stood out as something special, that both of them not only met, but also spoke to a lot of guests."
Unfortunately for all, the formal event forced Taufatofua into a suit.
Even still, the humor of Taufatofua's fame was lost on neither Prince Harry nor the Olympic guest.
"We had a laugh about the oil," Taufatofua said about his chat with Prince Harry. "It was all in good fun!"
Jokes aside, Taufatofua says Harry complimented his positive impact within the Tongan community and commented on the beauty of the country.