Duchess Kate made quite the "racket" Tuesday when she headed to the tennis courts for her first solo appearance since announcing her pregnancy last month.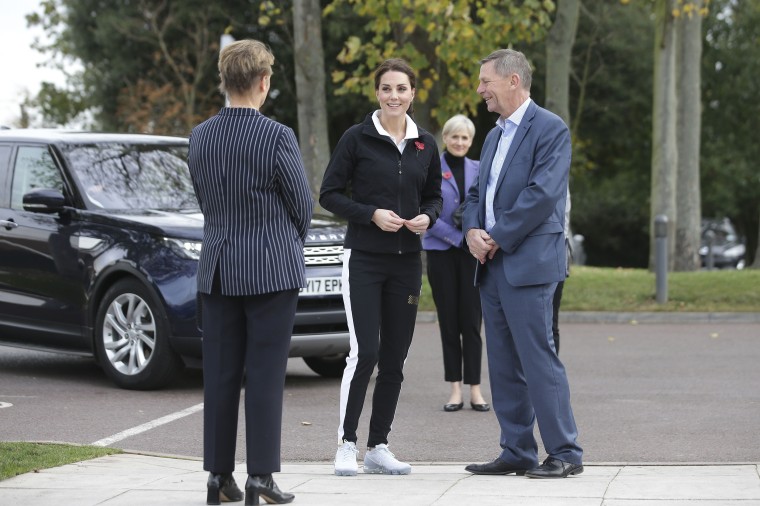 The former Kate Middleton, who is expecting her third child in April, sported a black-and-white track suit during her visit to the National Tennis Centre for a tour and a session with participants of a program that teaches young children how to play the sport.
A tennis enthusiast and a staple at Wimbledon's royal box every year, Duchess Kate, 35, serves as patron of the Lawn Tennis Association.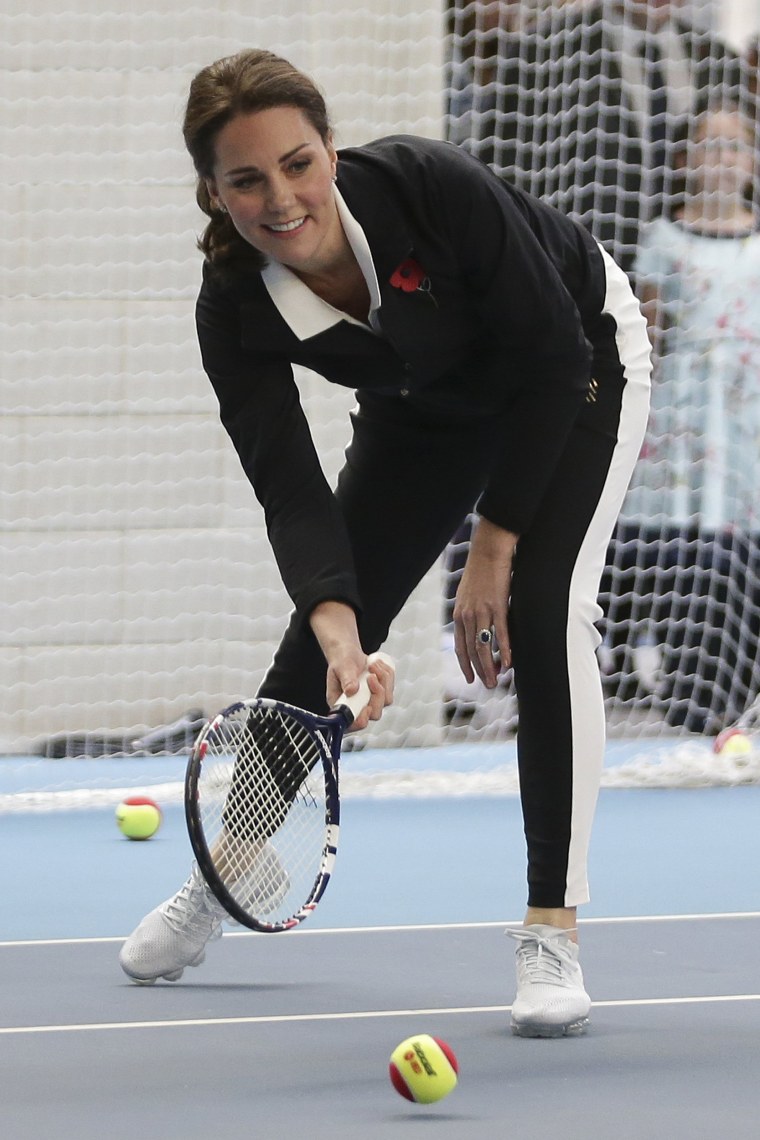 Although she has appeared at several public events within the past few weeks, Tuesday's event was the first official appearance she has made by herself since Kensington Palace announced her pregnancy on Sept. 4.
The news came after the duchess was forced to cancel several formal engagements because she was suffering from hyperemesis gravidarum, a rare pregnancy complication she also experienced with her two previous pregnancies.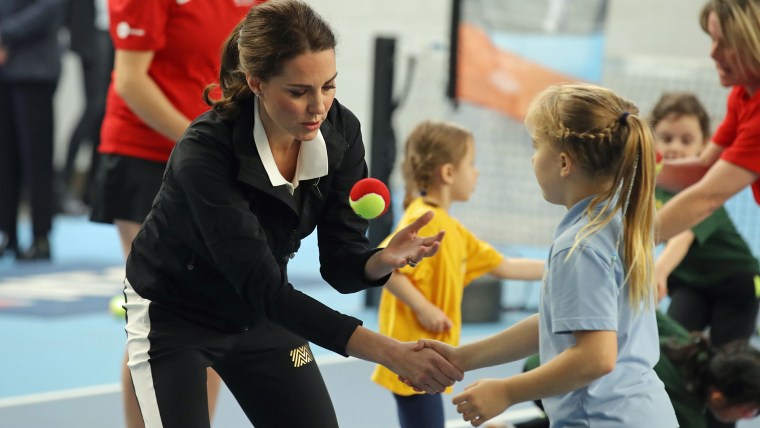 But she appeared to be in good spirits as she lobbed a few balls back and forth with youngsters as well as practiced some coordination drills with them.
The duchess also watched several games, including a wheelchair tennis demonstration, and met with some of the United Kingdom's leading junior players.
The duchess re-emerged in public earlier this month with her husband, Prince William, the Duke of Cambridge, at an event to raise awareness about mental health, one of her pet causes. She also made a surprise appearance at a charity event held at London's Paddington Station.
In addition to their impending arrival, the duke and duchess also have a 4-year-old son, Prince George, and a daughter, 2-year-old Princess Charlotte.