The Duchess of Cambridge says her kids are getting excited about the holidays — and she's excited they're about to get a cousin!
During a visit Wednesday to Leicester University, the former Kate Middleton was asked by a well-wisher about her three children, who she said are getting ready for Christmas.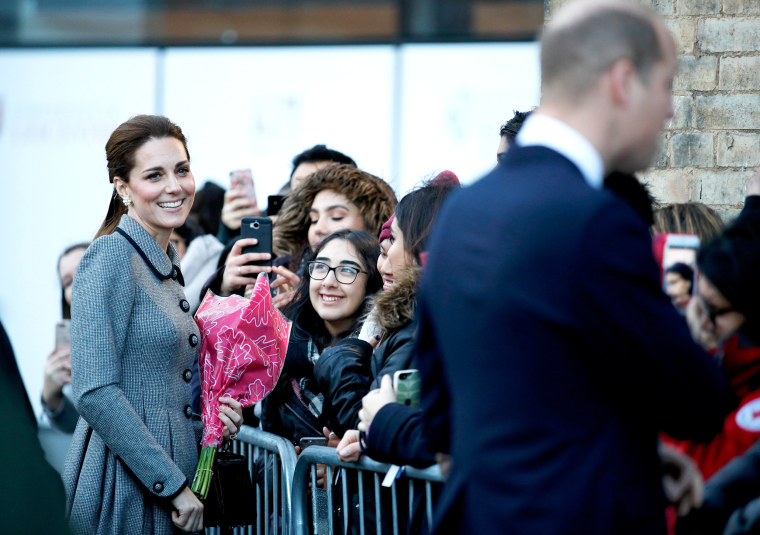 "They've started all their Christmas songs and the Christmas trees are going up," the duchess replied. "And Louis's getting bigger. I can't believe he's like seven months now. He's getting to be a big boy!"
The duchess and her husband, Prince William, have three children: Prince George, 5, Princess Charlotte, 3, and the "big boy" himself, Prince Louis, who was born in April.
The exchange was captured on the cell phone video of a well-wisher, who also asked about the pregnancy of Meghan, the Duchess of Sussex. Catherine couldn't help but gush when asked if she was excited about the impending arrival of the newest royal, who is due sometime in the spring.
"Absolutely. It's such a special time to have little kiddies — and a cousin for George and Charlotte as well, and Louis! So it'll be really special," she said.
The response should provide some reassurance to royal watchers who may have been worried over recent news that Meghan and Prince Harry, William's brother, planned to move out of Kensington Palace in early 2019 and settle on the grounds of the Windsor Estate.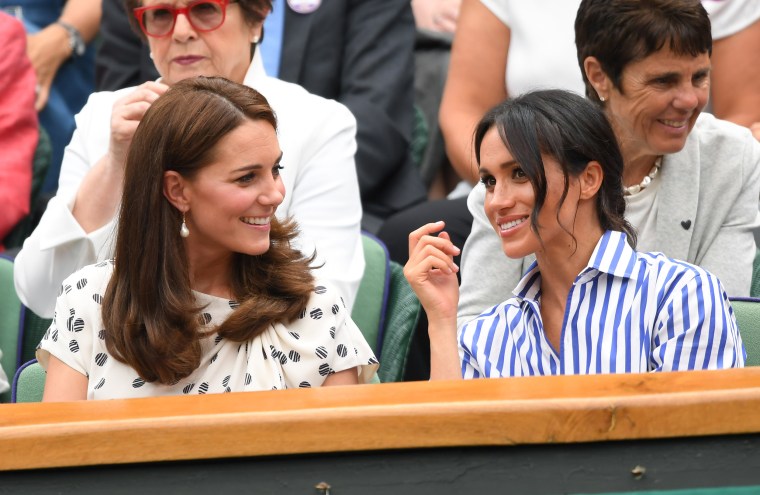 The newlyweds currently live in Nottingham Cottage, a two-bedroom apartment on the grounds of Kensington Palace, where Catherine, William and their children also reside.
Although some speculated that Harry and Meghan would simply move into a larger apartment in anticipation of their expanding family, the news that they'd be moving to Windsor fueled rumors over whether tension had surfaced between the two sets of royals.
But to be fair, the Windsor estate has sentimental value to the Duke and Duchess of Sussex. It's where they got married in May and the pair have spent considerable time at the Frogmore House, a 17th century home that served as the backdrop for the couple's engagement photos. The pair will be moving into the Frogmore Cottage, a two-story residence on the site.
But the Duke and Duchess of Sussex said their official office will remain at Kensington Palace.