The Duchess of Cambridge revealed she's a bit nervous about how her kids will behave this weekend at her sister's wedding.
Prince George, 3, and his 2-year-old sister, Princess Charlotte will serve as pageboy and bridesmaid, respectively, at the wedding of their aunt, Pippa Middleton. The younger sister of Duchess Kate will tie the knot Saturday to her longtime boyfriend, financier James Matthews.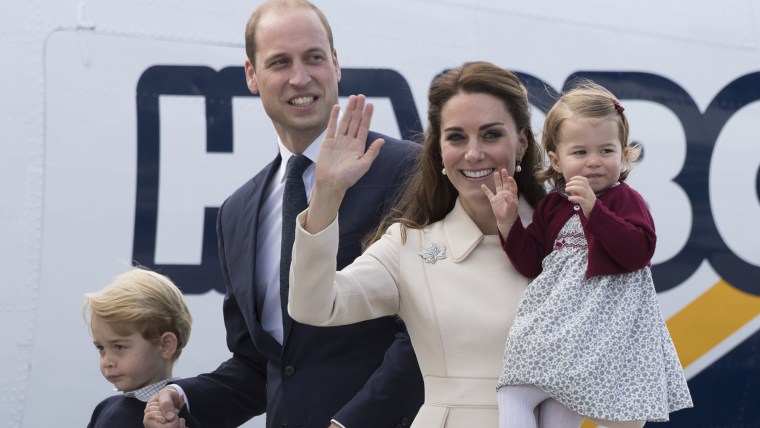 During a garden party Wednesday on the grounds of Buckingham Palace, Duchess Kate spoke with visitors about her excitement about the ceremony – and nervousness about the roles of her kids.
"She said they were all really looking forward to her sister's wedding at the weekend but she was a bit worried about how her children might behave," one of the guests, Andrew Bates, told reporters later. "She said she was hopeful that they would be good but you never know at that age."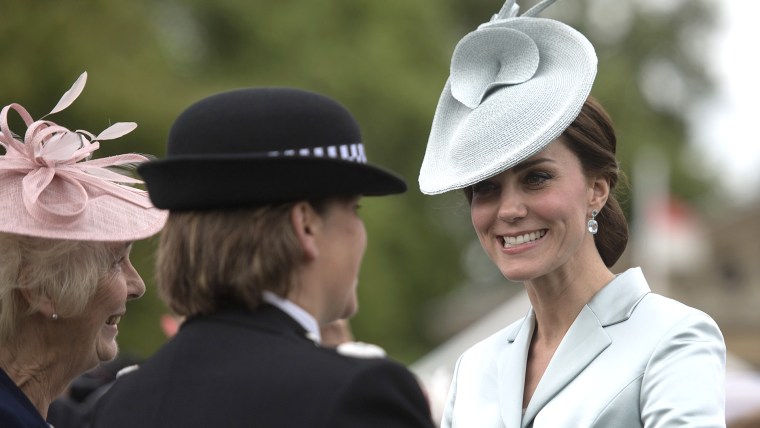 Bates was one of about 8,000 guests attending the royal garden party, the first of several scheduled for the year and hosted by Queen Elizabeth. In addition to Duchess Kate, the event also brought out her husband, Prince William, along with his grandfather and the queen's husband, Prince Phillip, the Duke of Edinburgh.
Saturday's nuptials will be held in St. Mark's Church on a private estate in Berkshire, England. The reception will take place on the Middleton family estate.
Duchess Kate's concerns about her kids may stem from family history. Prince William served as a page boy when he was roughly George's age.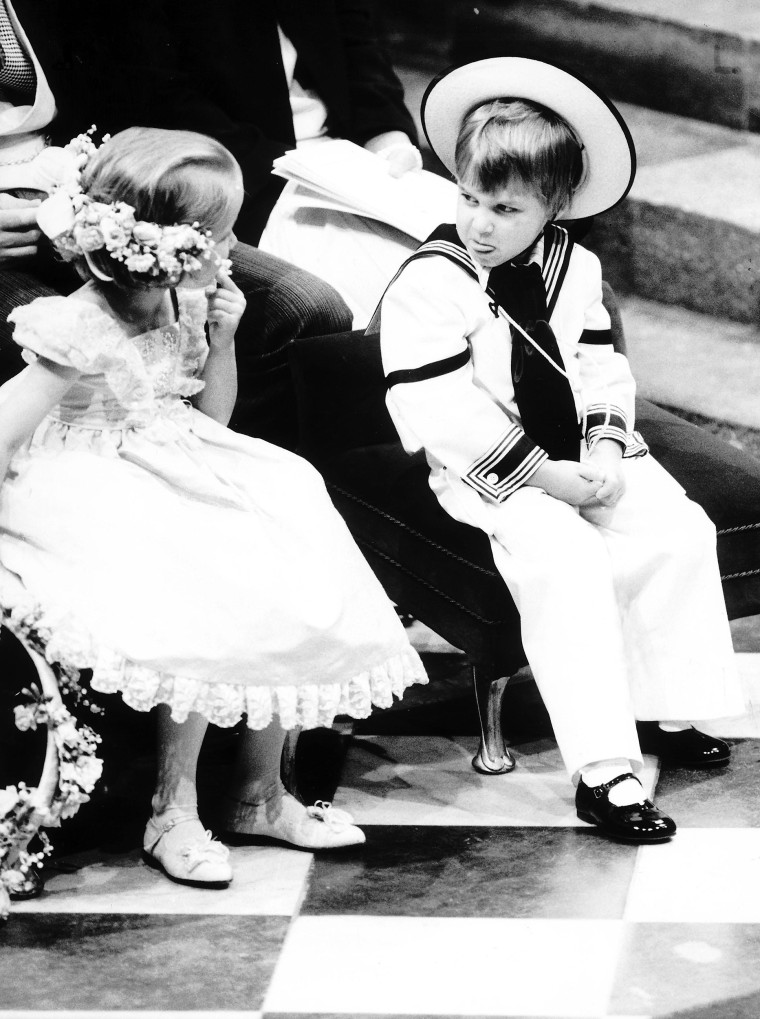 A 4-year-old William was captured making faces and sticking out his tongue during the 1986 wedding between his uncle, Prince Andrew, and Sarah "Fergie" Ferguson.
RELATED:
Too cute! New photo of Princess Charlotte released in honor of 2nd birthday
See Duchess Kate and Pippa Middleton as bridesmaids at 1991 wedding