Nigella Lawson showed signs of daily cocaine use, according to her former longtime housekeeper, who first noticed "banknotes rolled up around the house" in 2001, a British court was told Tuesday.
Francesca Grillo, on trial along with her sister for fraud, said she also saw rolled-up currency speckled with white powder in Lawson's purse, which she had to fetch or change out for the celebrity chef every day.
"There were rolled notes in her handbag and a book which was hollowed out with jewelry and other items, including a packet of drugs," Grillo testified, according to Central News UK's court reporting. "It was frequent. Every time I went through her handbag there were notes so it was frequent to me."
Lawson asked her to look through her purse at least once a day because the cook would often "forget things she needed in one handbag to another," Grillo said.
"Could be her keys, her phone, her mustard — she likes to carry a tube of English mustard," she said. 
Grillo and her sister, Lisa Grillo, are accused of spending nearly $1.15 million on credit cards linked to the personal account of Lawson's ex-husband, advertising mogul Charles Saatchi. The Grillo sisters worked for Lawson for more than 10 years. They have denied doing anything wrong and allege that Lawson abused cocaine, marijuana and prescription drugs regularly. They argue that Lawson let them spend large amounts of money in exchange for keeping her drug use a secret.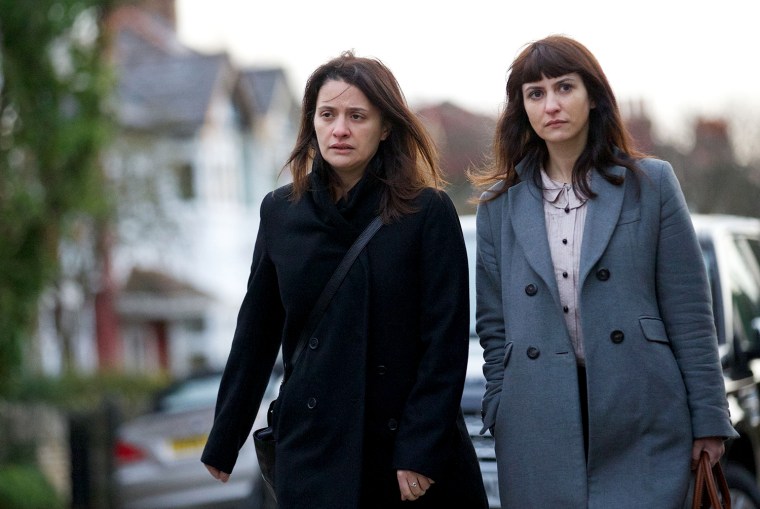 On Tuesday, Grillo told the court that Saatchi threatened her last July last year after she and her sister refused to sign a letter admitting they stole his money.
"Charles was very angry. He was banging on the table and saying that he would humiliate me and that I would be taken away in handcuffs," she said. "It was quite scary to be honest. He said he was going to destroy me and hunt me down."
She said she feared the man because "you don't cross Charles Saatchi. Everyone knows that."
Lawson, 53, previously admitted in court to taking drugs a handful of times, but only while her first husband was gravely ill and again while her marriage to Saatchi began to crumble.
In addition to the rolled-up bills, Francesca Grillo said she saw other signs that Lawson used drugs.
"She would come down and she had white powder inside of her nostril," she said. "A few times I just ignored it but one time I said 'Nigella, you have something in your nose' but she just brushed it off and said it was make-up."
Grillo said evidence of marijuana use could also be seen in the home she shared with Saatchi.
"There were remains, sometimes after the dinner parties, and there were remains in the kitchen," she said.
There also were signs in the bedroom of Lawson's children and in her study, where she wrote her latest cookbook.
"I spoke to the children about it. She had problems sleeping so she wanted to stay with them and smoke with them because it helped her sleep," she said.
Grillo said the drug use caused a change in the personality of her former boss.
"Nigella was always a warm and caring person but in the last few years she was quite grumpy and moody," she said.
During her cross-examination, Grillo was asked about the designer clothes she owned and the exotic vacations she took and the luxury hotels she frequented.
Jurors heard details about trips Grillo took to such destinations as Paris, New York, Berlin, Prague, and Amsterdam, spending thousands of dollars in each location on hotels or spending sprees. Grillo also took trips to her Italian home in Calabria, where she spent hundreds of dollars on groceries.
"I always bought food for Nigella and I was always allowed to buy items when I have been told, my family included," she said. "I had permission for them all."
Grillo said most of the vacations she took were with the teenage children of her former bosses, who authorized all her spending during the trips.
Grillo also admitted to owning an extensive line of designer clothing, including ten Miu Miu dresses, a dress each from Dolce & Gabbana and Givenchy, and various items from Chanel and Christian Louboutin.
"I didn't know I had to come with a list of clothing, otherwise I would have come prepared," she snapped when asked about her clothes. "I haven't seen my items in a long time, almost two years, I haven't gone around wearing my stuff."