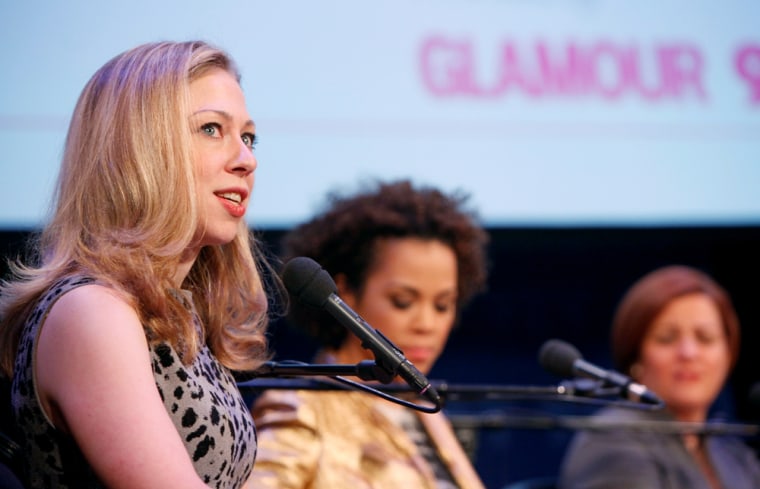 Former first daughter Chelsea Clinton said she identifies with the pain and humiliation that birth control activist Sandra Fluke felt when she was attacked by conservative radio host Rush Limbaugh.
Nearly two decades ago, Limbaugh held up a picture of Clinton, then 13, and called her a "dog" on his television show. Earlier this year, Limbaugh called Fluke, a Georgetown law student, a "slut" and "prostitute" after she spoke about what she sees as the need for insurance coverage for contraception.
Both statements sparked public criticism and prompted Limbaugh to apologize.
Both statements were gender-based attacks.
"She and I have something in common: we both have been attacked by Rush Limbaugh," Clinton told a panel on women in politics at the 92nd Street Y in New York on Wednesday night, reported Politico. "She was 30, I was 13."
At the Glamour magazine-sponsored panel (entitled "Running in Heels") politically active women expressed concern about what they see as an election year backlash against such women's issues as contraception.
Clinton knows the harsh glare of the political spotlight all too well.
In 1993, Limbaugh held up a picture of Clinton and said "Socks is the White House Cat. But did you know there is also a White House dog?"
Limbaugh later apologized for what he explained was a gaffe in showing the wrong photo. Nearly 20 years later, Limbaugh took a similar tact in attacking Fluke and even suggested he'd buy her "all the aspirin she wants" to insert between her knees instead of contraception.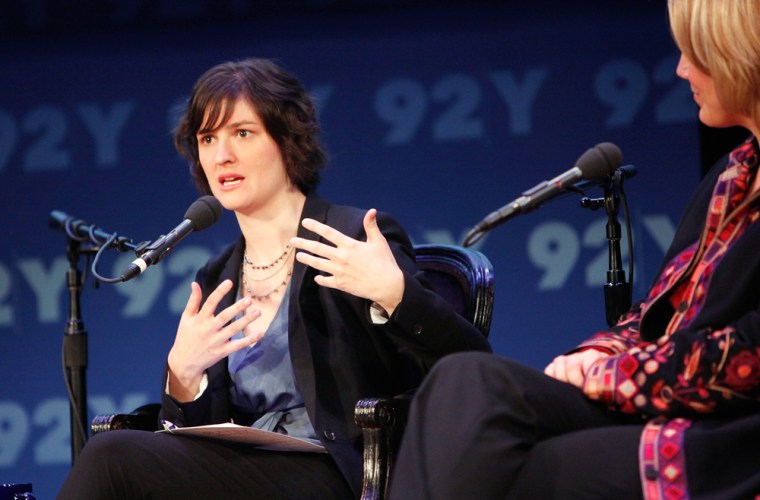 Limbaugh's comments — widely considered highly personal and sexist — have helped drive home for many activists what they see as a broader movement afoot to erode women's rights.
"There's no question that we're seeing an organized effort to suppress women and to do more than roll back women's rights," said Erin Matson, action vice president for the National Organization for Women, speaking to TODAY.com Thursday. "We're seeing an organized effort to make women slaves of their bodies."
Fluke described the issue Wednesday as push back against "the other F word—Feminism."
Conservative women activists say their liberal counterparts have a double standard when it comes to standing up for women's rights.
"The language Rush used is completely unacceptable…except when it's used against the likes of Sarah Palin, Michele Bachmann, myself, and every other prominent female conservative in public life," conservative commentator Michelle Malkin wrote on her blog earlier this month.
Fellow conservative commentator Ann Coulter offered a more colorful take on the controversy surrounding Limbaugh's comments in her column complaining about "liberal women constantly talking about their vaginas."
That's exactly the type of criticism that made Fluke decide to speak out, telling the panel what she thought about the impact of Limbaugh's criticism on younger women.
"I was worried they would think, 'I should sit down and shut up, because if I speak out, this is what happens'", she said, according to the Huffington Post. "I want women to see this as an empowering moment."
TODAY.com political contributor Halimah Abdullah is the site's woman in Washington.