May 6 marks an annual holiday that always deserves reverence and recognition, and this year, we're celebrating it more than ever before.
That's because on this National Nurses Day, in the wake of the coronavirus pandemic, the thanks we owe the brave men and women on the medical front lines is even bigger than ever before.
So, on Thursday, TODAY got a little help expressing that gratitude to a group of those heroes — from a couple of the patients they saved.
And we didn't stop there!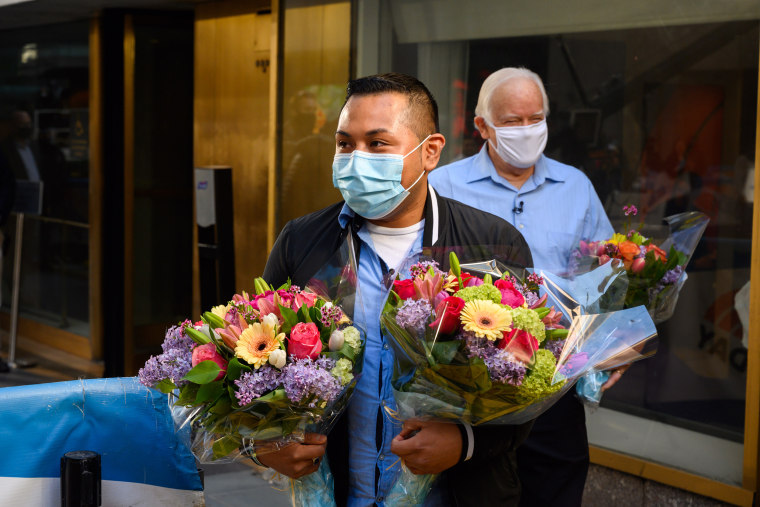 As a (socially distanced) crowd of 20 nurses from New York's Northwell Health hospitals gathered on our plaza, we reunited a few of them with two men who might not be here today without them.
John Tillotson fought for his life after contracting COVID-19 and battled a fever so severe, it left him with hallucinations and nightmares. Throughout it all, he, like other patients in COVID intensive care units, couldn't have his family by his side.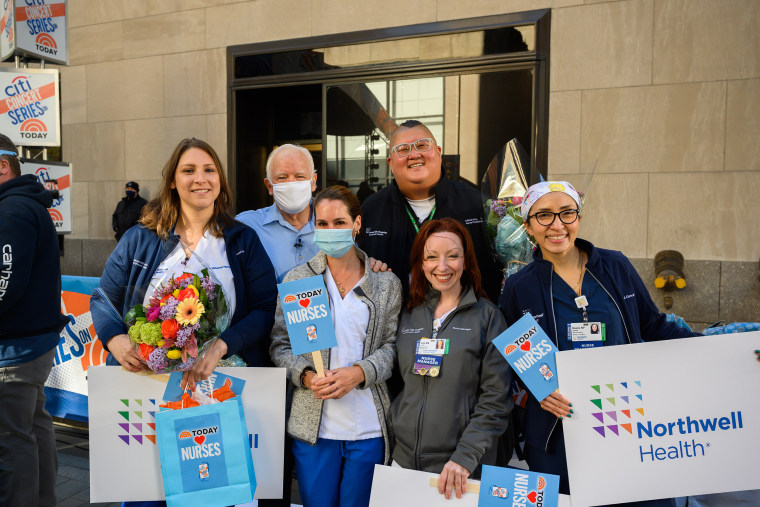 But critical care nurses Christine McLawhorn and Andrew Wong did more than just see him through his illness. They filled that family role for the 62-year-old when his own loved ones couldn't, with Wong even leaving notes of encouragement for him while he slept.
"It's just amazing because of how much appreciation, how grateful we are," Tillotson, a father of three and grandfather of nine, said as he reunited with those caregivers. "And for my wife, my kids, my grandkids, you know, maybe I have another 30 years with them. I wouldn't have if it wasn't for them. They saved my life."
He presented the nurses with bouquets of flowers, just as fellow patient Brian Morales did.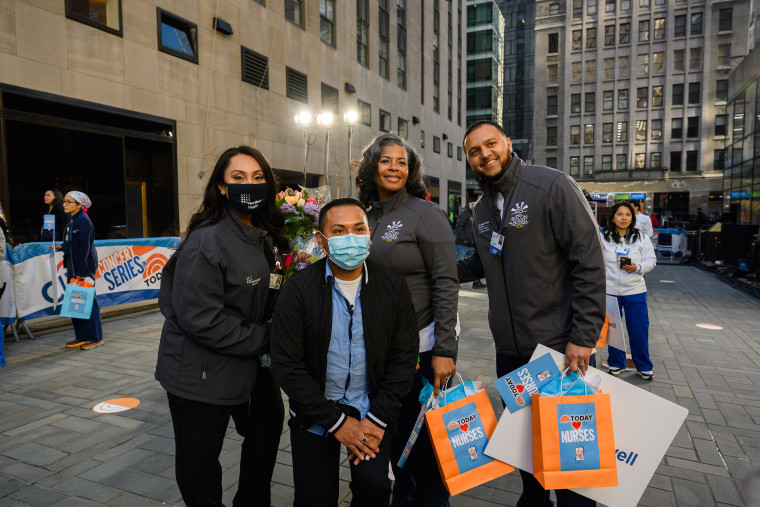 The 28-year-old spent 52 days hospitalized with COVID-19, while nurses Imtiaz Haniff and Starr Lentz worked to save his life — any way they could. Lentz recalled praying at the time, "God, just get us through the night. Give us the strength to deal with whatever we have coming towards us."
Now he's able to say his thanks for that.
"They were there for me," an emotional Morales said. "I just want to thank them so much. They will always be in my heart, and they're a part of my success story."
While nothing could equal seeing the appreciation of those who benefited directly from their care, the touching reunions were just one of the surprises we had in store for the nurses Thursday.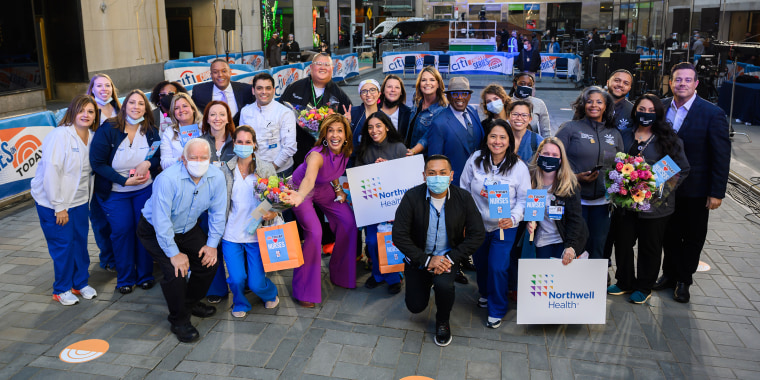 Each of them also received a grab bag featuring a 3M Littman stethoscope from the Allheart company engraved with the word "hero" — and then they received another gift for their hard work.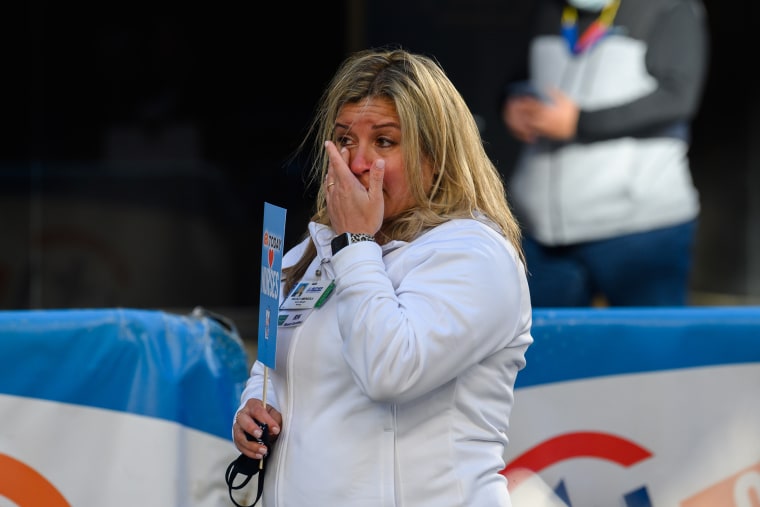 "I think we can all conclusively say that our nurses here could use a bit of a break," TODAY's Carson Daly told the crowd gathered Thursday. "Well, good news: The folks at Hyatt Resorts and Hotels along with the travel advisors at Virtuoso are giving you all a weekend getaway at any Hyatt in the U.S., Mexico or the Caribbean and beyond, and that includes spa time, too!'"
Related:
And for those who'd like to find a way to honor nurses in their own community, there's a simple way to keep the thanks going — get vaccinated. As Craig Melvin said on the show, "Each dose helps nurses save lives by reducing the number of patients that are seeking care."
Find out how at PlanYourVaccine.com.