The force is very strong in the royal family.
Princes William and Harry visited the set of the current Star Wars sequel during their trip to Pinewood Studios on Tuesday.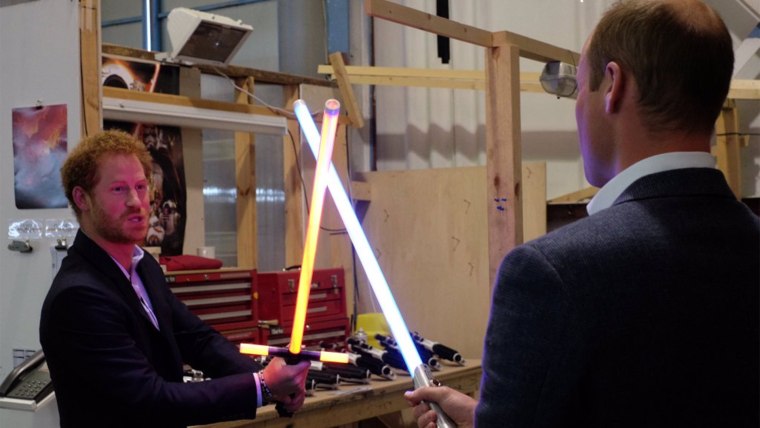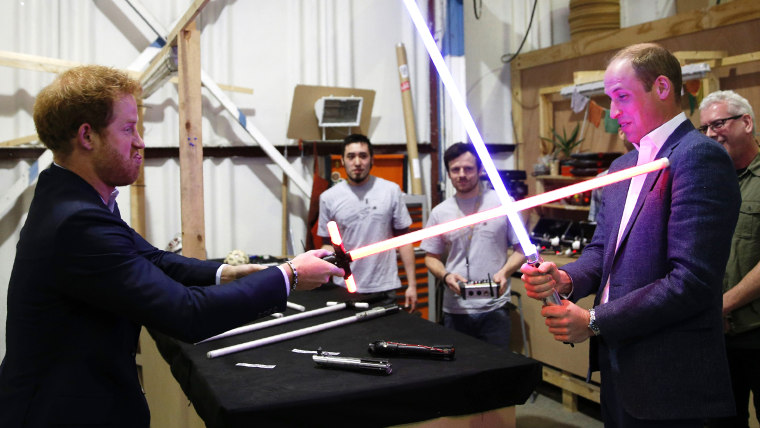 Actress Daisy Ridley, who stars as the heroine Rey in the legendary film series, played tour guide for the brothers. It was the first official engagement for Prince William since returning to England from a weeklong tour of India and Bhutan.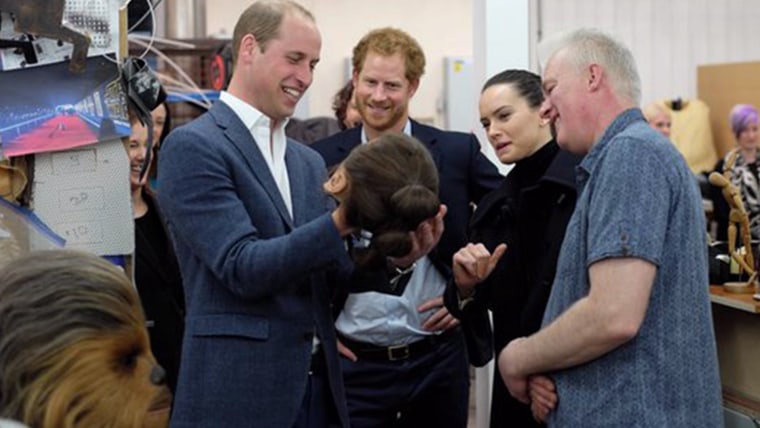 The princes, who declared themselves "huge fans" of the franchise, engaged in a light saber duel while paying a visit to the props department.
They also got an up-close look at an eerily realistic mask of Ridley's head.
They later got to meet everyone's favorite Wookie, Chewbacca, who gave Harry a furry embrace.
Meanwhile, William talked droid with another star of the film, BB-8.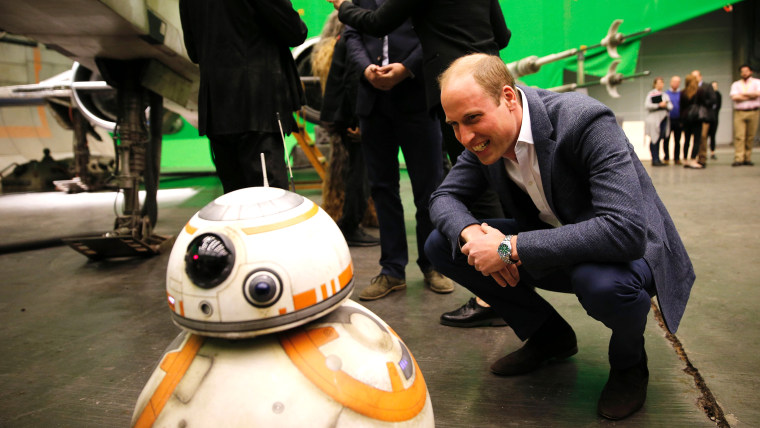 In addition to their light saber match (it's unclear who won), it's probably safe to assume that a highlight of the royal visit was meeting Mark Hamill, aka Luke Skywalker. Hamill chatted with Prince William along with the film's director, Rian Johnson.
He also joined the tour, speaking with Prince Harry as the former military chopper pilot climbed into the cockpit of an A-wing fighter.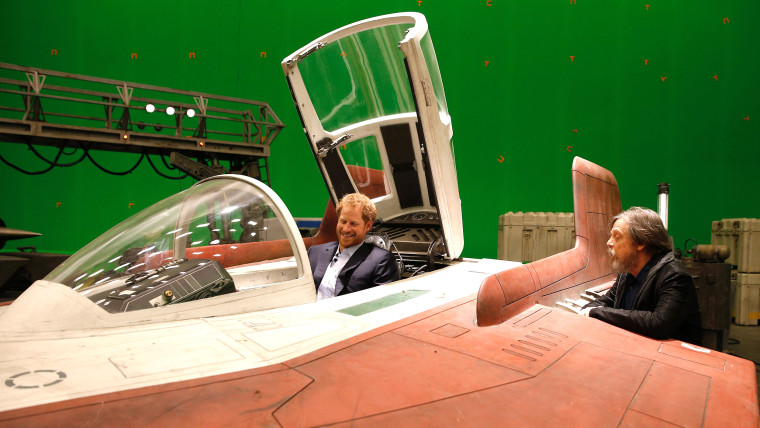 William toured the studios as part of his duties as president of BAFTA, the British Academy of Film and Television Arts.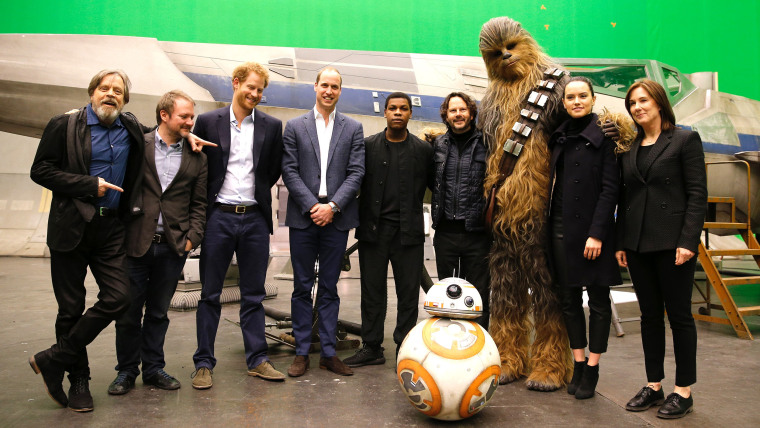 Follow TODAY.com writer Eun Kyung Kim on Twitter.