When John Joyce stepped into his brand new truck Oct. 26, he said "I feel like a millionaire."
The 83-year-old from St. Petersburg, Florida, who mows lawns for a living, may not have a million dollars, but he sure treats everyone else like they do.
"John is the kind of guy you just want to hug," Robert Norton, Joyce's customer of eight years, told TODAY.com. "He is a simple man with a strong work ethic and a heart of gold."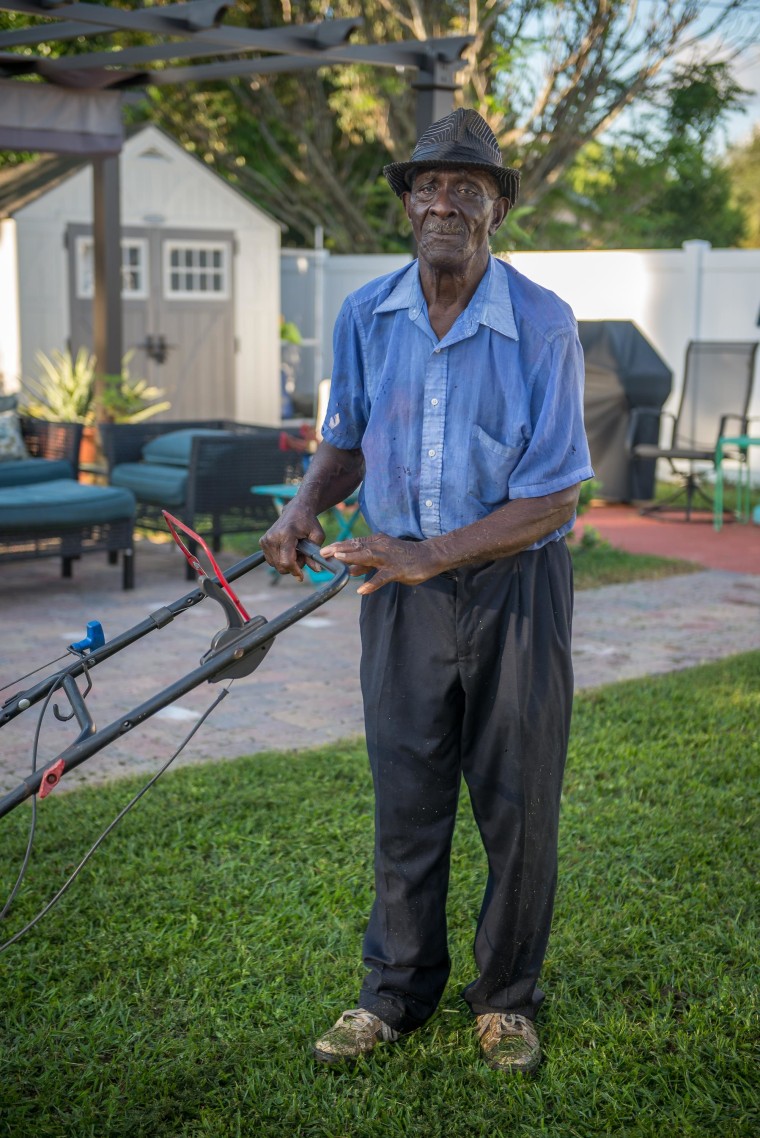 RELATED: Teacher auctions 1,000 Happy Meal toys to help boy buy new wheelchair
Nothing stops him from making sure all 20 of his customers' grass gets cut, even if that means walking six miles while pushing his lawn mower and leaf blower.
After his 1994 Ford truck broke down three months ago, Norton asked him why he still came. He responded by saying, "If I don't cut the grass, it's going to grow, Robert!"
Norton, 51, was already impressed by Joyce's dedication when he heard a knock at the door a few days later. It was Joyce, who had just walked three miles to ask for $5 to fill his lawn mower with gasoline.
RELATED: Texas police officers buy car seats for family in need instead of giving tickets
"I gave him $20 and told him to take it and keep it," Norton said. "He's such a hard worker and always so loyal to us, I wanted to do something more for him."
That's when Norton went to his wife, Nikki Norton, with the idea to buy him a new car. Together they set up a GoFundMe page, which raised over $13,000 in just a few weeks. It was enough to buy Joyce a new truck, and with the leftover money, he paid off his insurance for a year and received a $1,000 Home Depot gift card, which he used to buy a new lawn mower and other tools.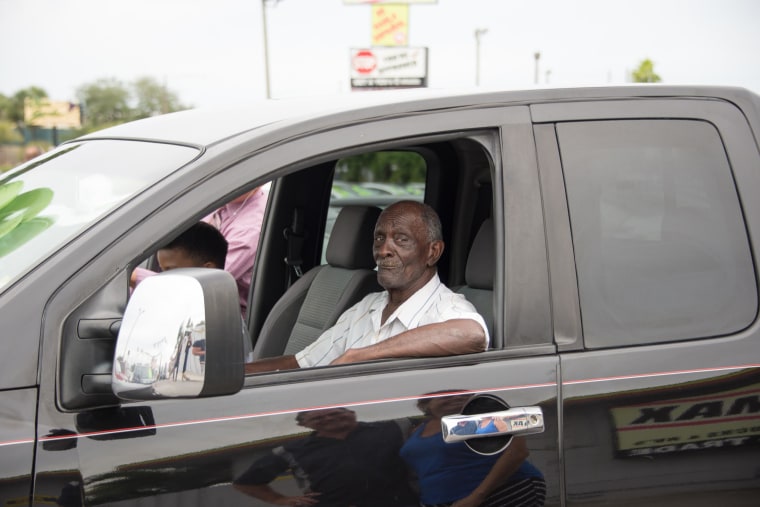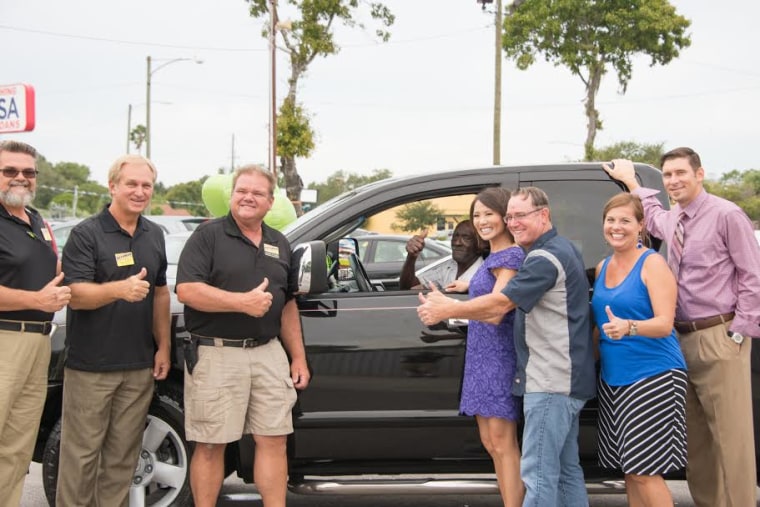 When they surprised him with his new pickup truck at the dealership, Joyce couldn't believe his eyes. "Is that my truck?" he asked while walking up to the 2004 Nissan pickup.
RELATED: DeAngelo Williams pays for 53 mammograms to honor mom, who died of breast cancer
"It was a day filled with such emotion," Norton said. "I'm happy to have been able to help out such a nice guy."